Over half of the 53 counties in North Dakota hold county fairs. A county fair is an event at which county residents can exhibit their livestock, crops, garden produce, and other items. Contests for livestock-judging and crop-judging are held for members of 4-H clubs and FFA chapters. County fairs generally run from two to four days.
One of the oldest county fairs in the state is the Wells County Fair in Fessenden, North Dakota. This yearly event, complete with carnival and grandstand shows, has been operating every summer since 1907.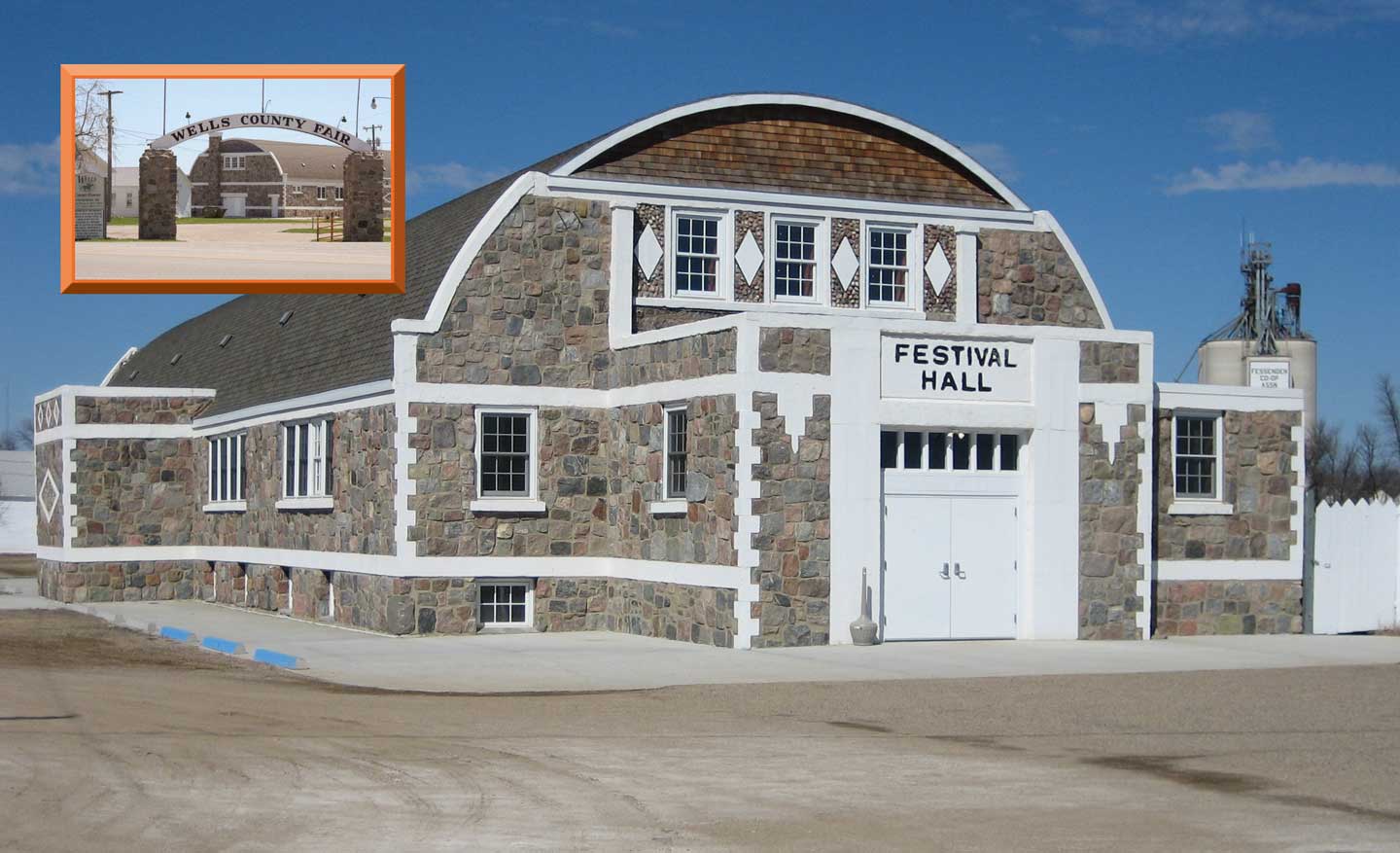 The North Dakota State Fair is the largest annual (yearly) event in the state. It is held for nine days every July at the State Fair Center in Minot, North Dakota. Among the features of the State Fair are agricultural exhibits, contests, rodeos, food and craft vendors, carnival rides, and entertainment.
The State Fair Center covers 164 acres and contains dozens of buildings, including barns for up to 1,200 horses, cattle, sheep, or swine. Each year, about 300,000 people attend the State Fair. As many as 50,000 people have attended a one-night concert at the State Fair grandstand.
Minot's first fair was held in 1922, and in 1966 the annual event officially became the "North Dakota State Fair." All residents of North Dakota are welcome to participate and display their exhibits at the State Fair. Often people who have won prizes at county fairs move on to compete at the State Fair.
The North Dakota Winter Show at Valley City is advertised as "The World's Largest Crop Show." This annual indoor event, established in 1937, is the state's oldest agricultural show. The week-long Winter Show features agricultural exhibits, livestock shows, educational workshops, rodeos, contests, 4-H and FFA events, and displays of farm machinery.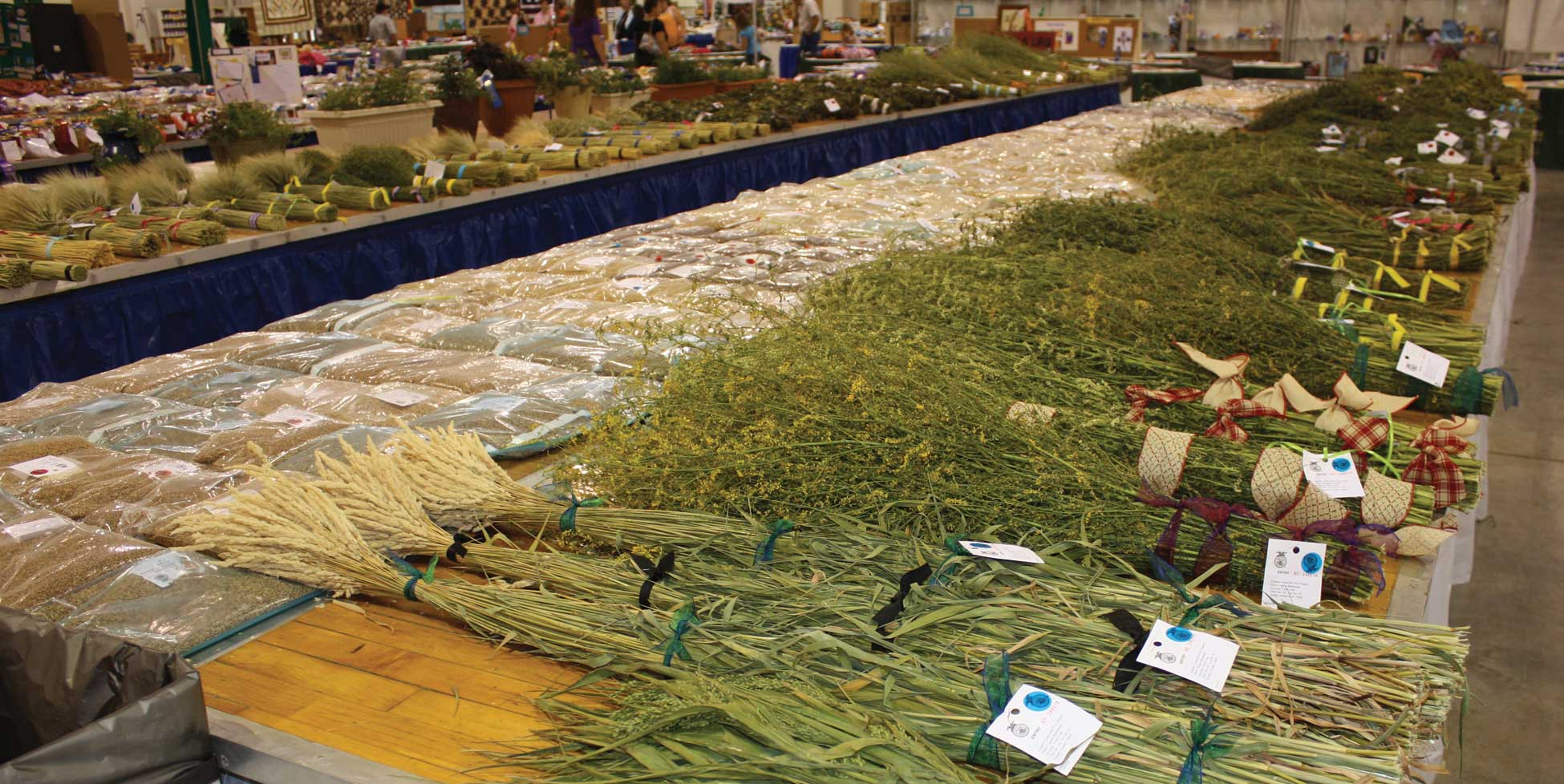 The Winter Show Event Center is longer than a football field and seats more than 5,000 people. The North Dakota Agriculture Hall of Fame is located in the Event Center.
The Big Iron Farm Show comes together every September at the Red River Valley Fairgrounds in West Fargo, North Dakota. More than 900 exhibitors display machinery and other agricultural items, and up to 70,000 farmers and ranchers attend this three-day event.
Some of the other agricultural events held annually in North Dakota are the KMOT Ag Expo in Minot, the KFYR Agri International in Bismarck, and the Northern Ag Expo in Fargo.
Many of the agricultural events held throughout the state include the Living Ag Classroom. This is a set of hands-on activity booths sponsored by agricultural organizations such as the North Dakota Wheat Commission, the North Dakota Oilseed Council, and the NDSU Extension Service. Its purpose is to help students learn how their food gets from the farm to the grocery store shelves. The Living Ag Classroom is designed for fourth graders, but other grades can also enjoy its benefits.