Branding Livestock
Branding is an ancient (very old) practice that is still used today for the purpose of proving ownership of cattle and horses. Every ranch has its own brand, or special mark, that is burned onto the skin of each animal in order to identify it.
For years, the most common way of preparing the branding iron was heating it in a fire. Anton Helbling from St. Anthony, North Dakota, however, came up with a better idea — an electric branding iron. The invention of this device over 50 years ago became the foundation for a successful family business.
Today, L&H Manufacturing of Mandan, North Dakota produces about 70 electric branding irons every day. The company also makes other metal items, which are sold throughout the United States as well as in several other countries.
Agribusiness• The business of agriculture
• Includes producing, preparing, selling, and delivering agricultural products is the business of agriculture. It includes producing, preparing, selling, and delivering agricultural products. Nearly one-fourth of all the workers in North Dakota are employed in jobs related to agriculture. Each year, North Dakota produces about 8 billion dollars ($8,000,000,000) worth of food, animal feed, and fiber for the nation and the world.
Food processing is one of the most important agribusinesses in North Dakota. Some of the major food products manufactured in North Dakota include pasta, bread, meat products, dairy products, potato products, and sugar.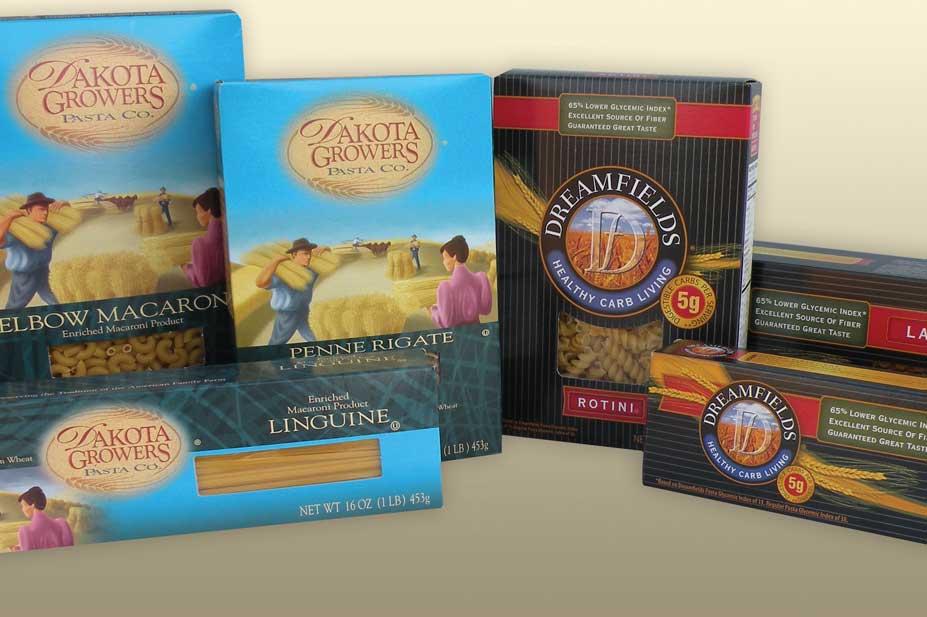 Examples of North Dakota food processors are Dakota Growers Pasta Company at Carrington—macaroni and spaghetti; Baker Boy Supply of Dickinson—bread and other bakery goods; Cloverdale Foods of Mandan—sausage, bacon, hot dogs, and other meats; Bessy's Best Milk of Sterling—farm-fresh white and chocolate milk; Cavendish Farms of Jamestown—French fries; and American Crystal Sugar of Hillsboro and Drayton—sugar and sugar-based products.
North Dakota has many companies that manufacture and sell farm supplies and equipment. The largest manufacturing company in the state is Bobcat Company of West Fargo and Gwinner. This company became known throughout the world for a special type of machine called a "skid-steer loader," which was first created to clean manure out of turkey barns. Bobcat Company makes many different kinds of farm and construction equipment, including the only mini-excavator (small earth-digging machine) made in North America.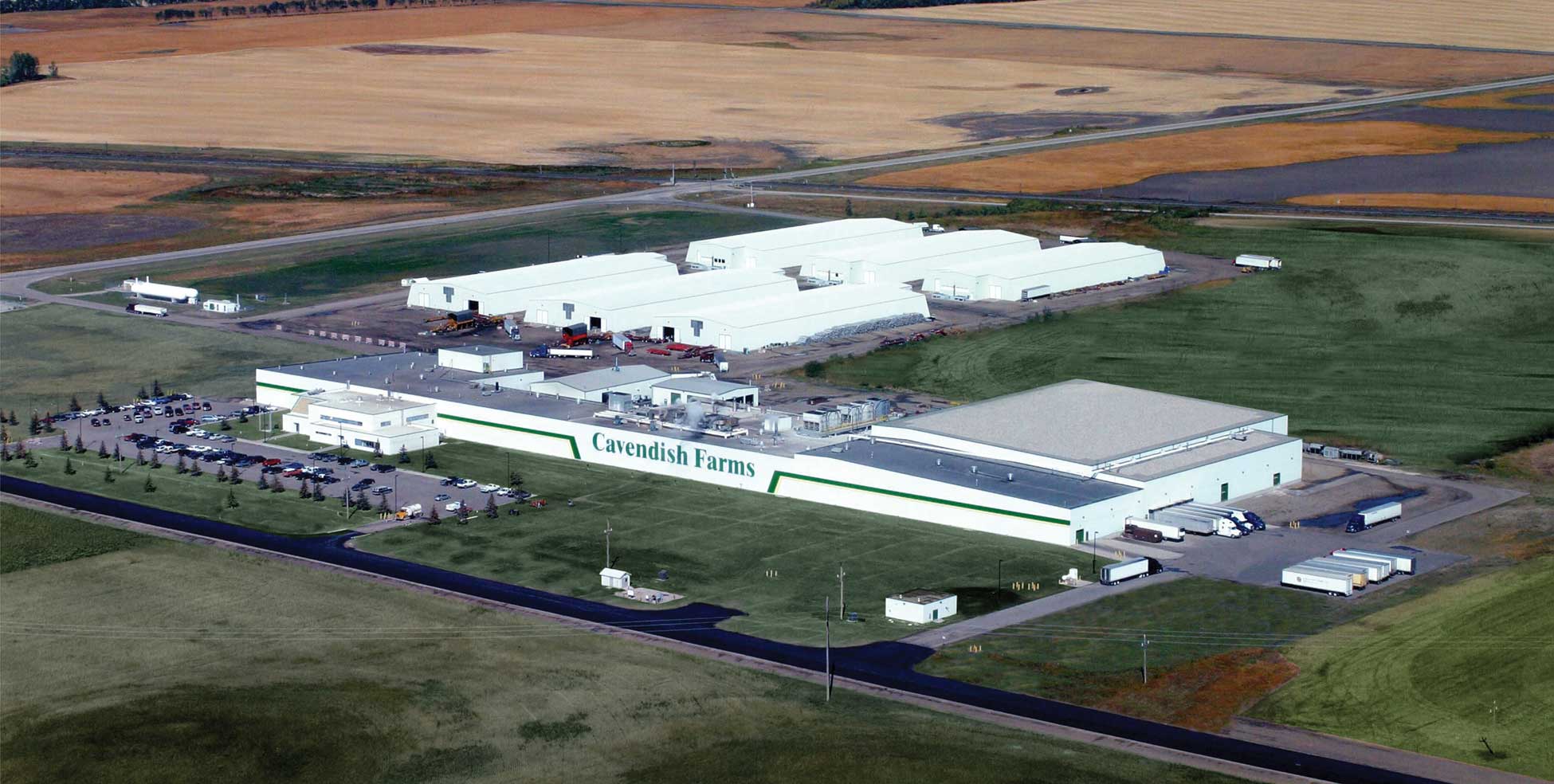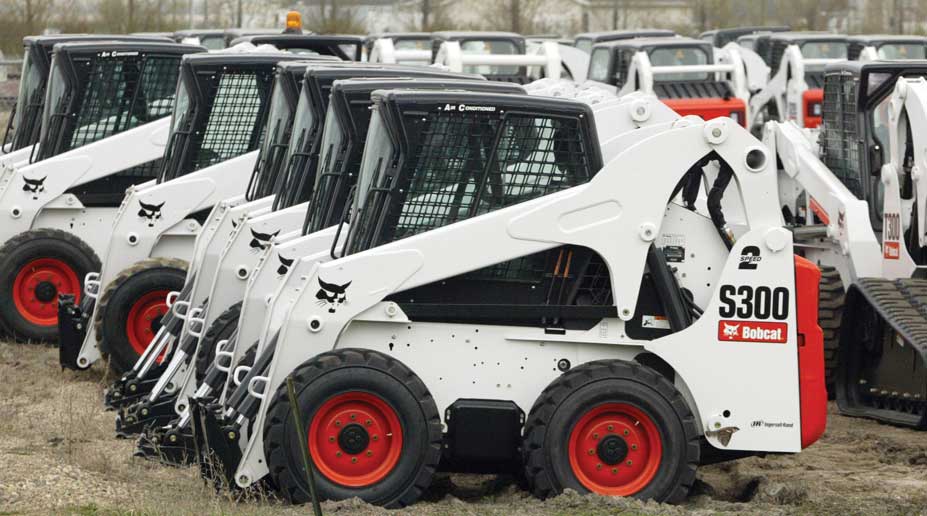 Some other examples of agricultural equipment manufactured in North Dakota are combine attachments by Sund Manufacturing of Newburg; potato field equipment by Crary Industries of West Fargo; and cultivators by Summers Manufacturing of Devils Lake.
Most of the larger towns and cities in the state have implement dealers whose business is selling agricultural equipment to farmers. These businesses also have workers who sell replacements for machinery parts that break or wear out. Pete's Tractor Salvage of Anamoose is the largest dealer of used farm machinery parts in North Dakota.
Providing transportation is an essential agribusiness service. Truckers throughout the state log thousands of miles each day hauling livestock, grain, hay, machinery, food products, and other agricultural items.