Captain James Fisk• Escorted wagon trains through North Dakota
• Established temporary Fort Dilts when attacked by Lakota warriors had been hired by the U.S. government to escort wagon trains through Indian country. In 1864, he had the permission of the U.S. government to travel with wagons to the Montana gold fields. He had strict orders to avoid lands assigned to the Dakota Indians by treaty. There were about 200 people and 80 wagons in the wagon train.
The Fisk expedition was attacked by Dakota warriors as it crossed Deep Creek west of present-day Amidon, North Dakota. Many of these warriors had fought at Killdeer Mountain six weeks earlier. They were not pleased to find gold-seekers on their land.
The Dakota warriors attacked the wagon train several more times. Finally, the travelers decided to form a protective ring with their wagons. They used sod cut from the prairie to make walls. They were in present-day Bowman County a few miles east of Marmarth, North Dakota. They sent messengers to Fort Rice for help, but they had to wait more than two weeks for the soldiers to arrive.
Several of the travelers had been wounded by Dakota warriors. Other members of the expedition cared for the wounded.  However, a man named Jefferson Dilts died from his wounds. The travelers named their fort "Fort Dilts"• Temporary fort with walls built of sod
• Built by Captain Fisk's party when attacked by Lakota warriors(Fort Dilts State Historic Site) in his honor.
One day, a letter was delivered to Fort Dilts by a warrior who was carrying a white flag. A White FlagSymbol of truce was a symbol of truce, which meant that the Indian was coming in peace. The letter demanded that the soldiers give the Indians weapons and ammunition.Bullets
The letter had been written in English by Fanny Kelly.• Woman held captive by Lakota warriors for five months
• Saved herself and Fort Rice by writing secret messages Mrs. Kelly had been part of a small expedition that was attacked by Dakota warriors several months earlier. Mrs. Kelly was captured and had been living with the Dakota people. Though Mrs. Kelly was often in danger, she had survived.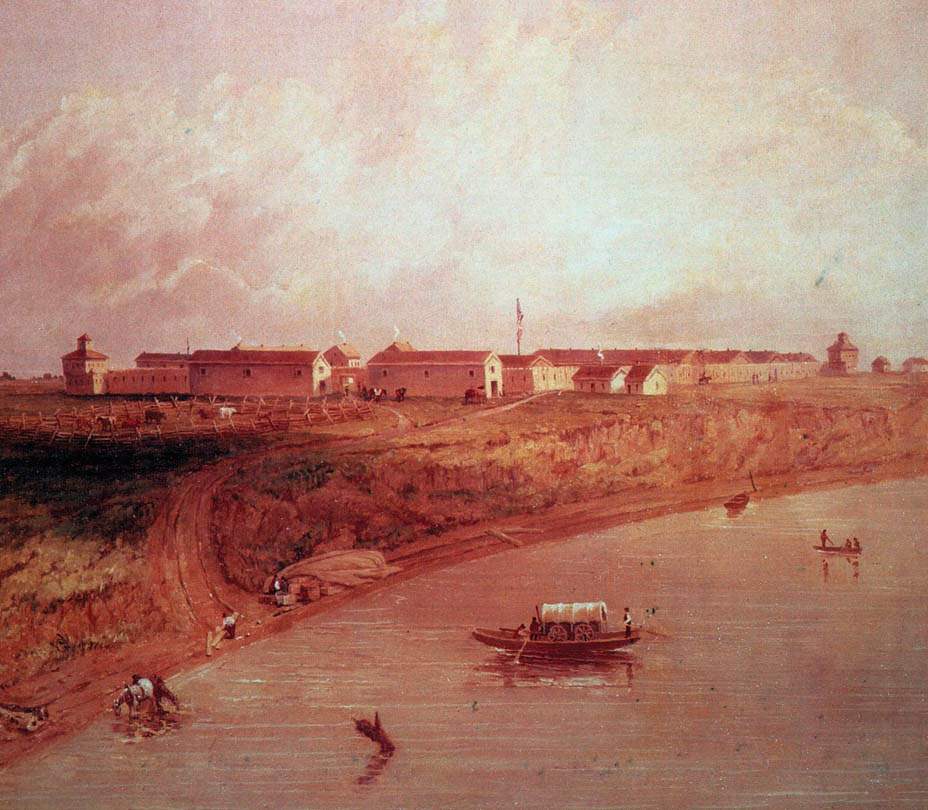 Mrs. Kelly had written the letter as she was told to do. Some of the warrior leaders knew how to speak English, but they did not know how to write it. The letter asked for food, guns, and ammunition. Fanny Kelly told Captain Fisk that she was a captive, but said he should not trust the Indians.
When they wanted to send a letter to Captain Fisk demanding guns, they dictated the words to Fanny Kelly who wrote the letter. They did not know that she also included a secret message asking for help in getting free.
The Dakota people moved on taking Mrs. Kelly with them. The soldiers arrived and escorted the wagon train back to Fort Rice. Some members of the expedition returned to the homes in Minnesota. Others spent a cold, hard winter at Fort Rice.