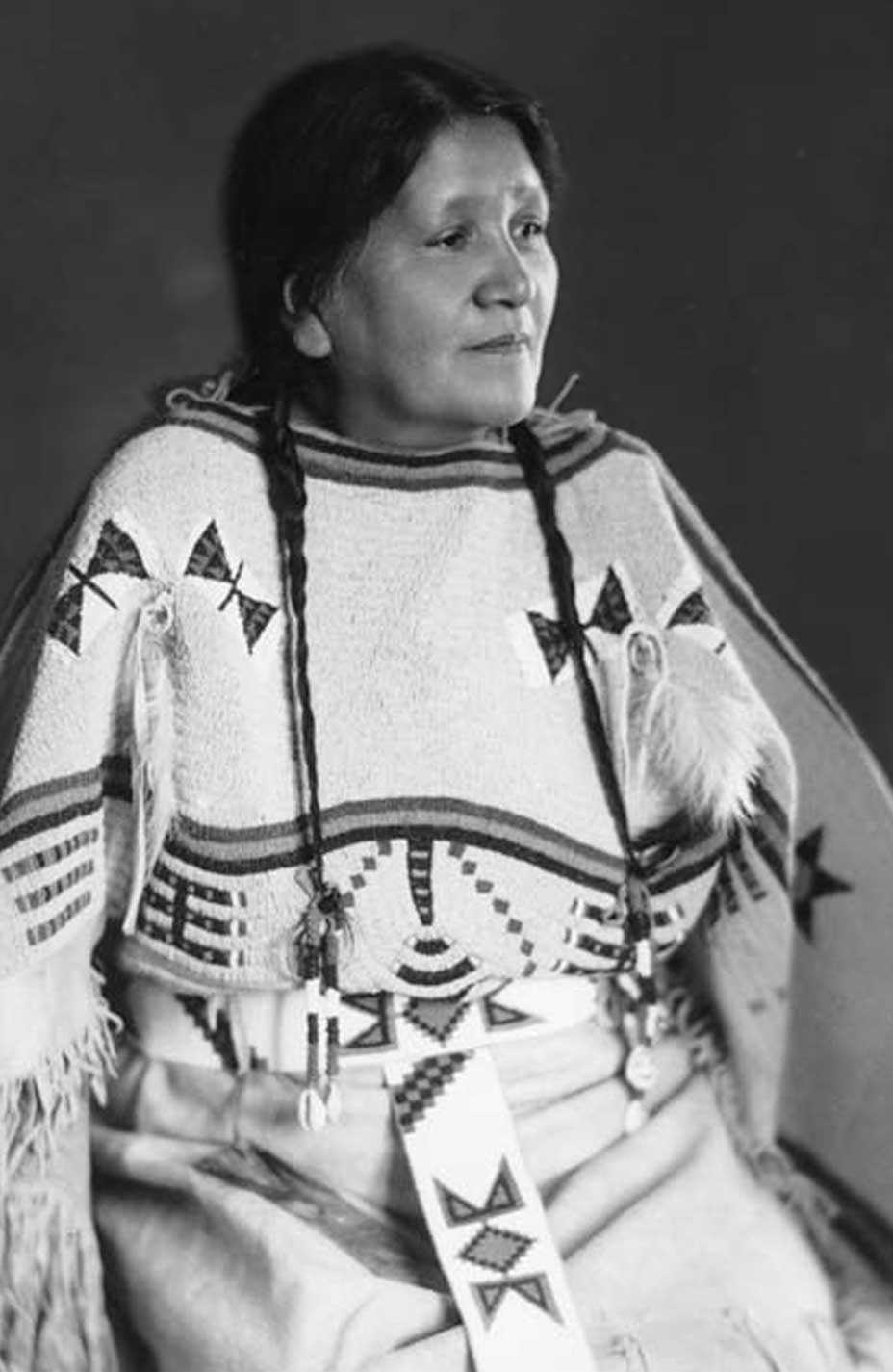 Josephine Gates Kelly believed she could make a difference in the lives of the Indian people, and she became an outstanding leader. Her goal was to help her people, which she did, but she also made history.
Josephine Gates was born January 24, 1888, and was raised on the Standing Rock Sioux Reservation. She was the first woman from Standing Rock to graduate from Carlisle (car-lyl) Indian School in the state of Pennsylvania. She married Covin Kelly in 1920, and they had six children.
In 1940, Josephine was elected to the Standing Rock Tribal Council. Her leadership abilities were so good that in 1946 she won an election that made history. Josephine Gates Kelly became the first woman in the United States to be elected Tribal Chair.
The U.S. government had planned on putting the Standing Rock Indian agency together with another Indian agency, but the Standing Rock Tribe opposed this action. They thought it would weaken their tribal rights. Tribal Chair Josephine Gates Kelly traveled to Washington, D.C., to fight for fair treatment of the Standing Rock Tribe. She was successful in her efforts, and the Standing Rock Tribe was able to keep their rights.
In the early 1950s, Josephine helped establish a memorial for Indians killed while serving in the United States Armed Forces (Army, Navy, etc.). This memorial is located in Valley Forge, Pennsylvania.
After serving three terms as Tribal Chair, Josephine Gates Kelly remained active in politics and government. She worked for the rights of not only the Standing Rock Sioux Tribe, but for all Indians, and earned the nickname "Champion for Indian Rights." She died in 1976.