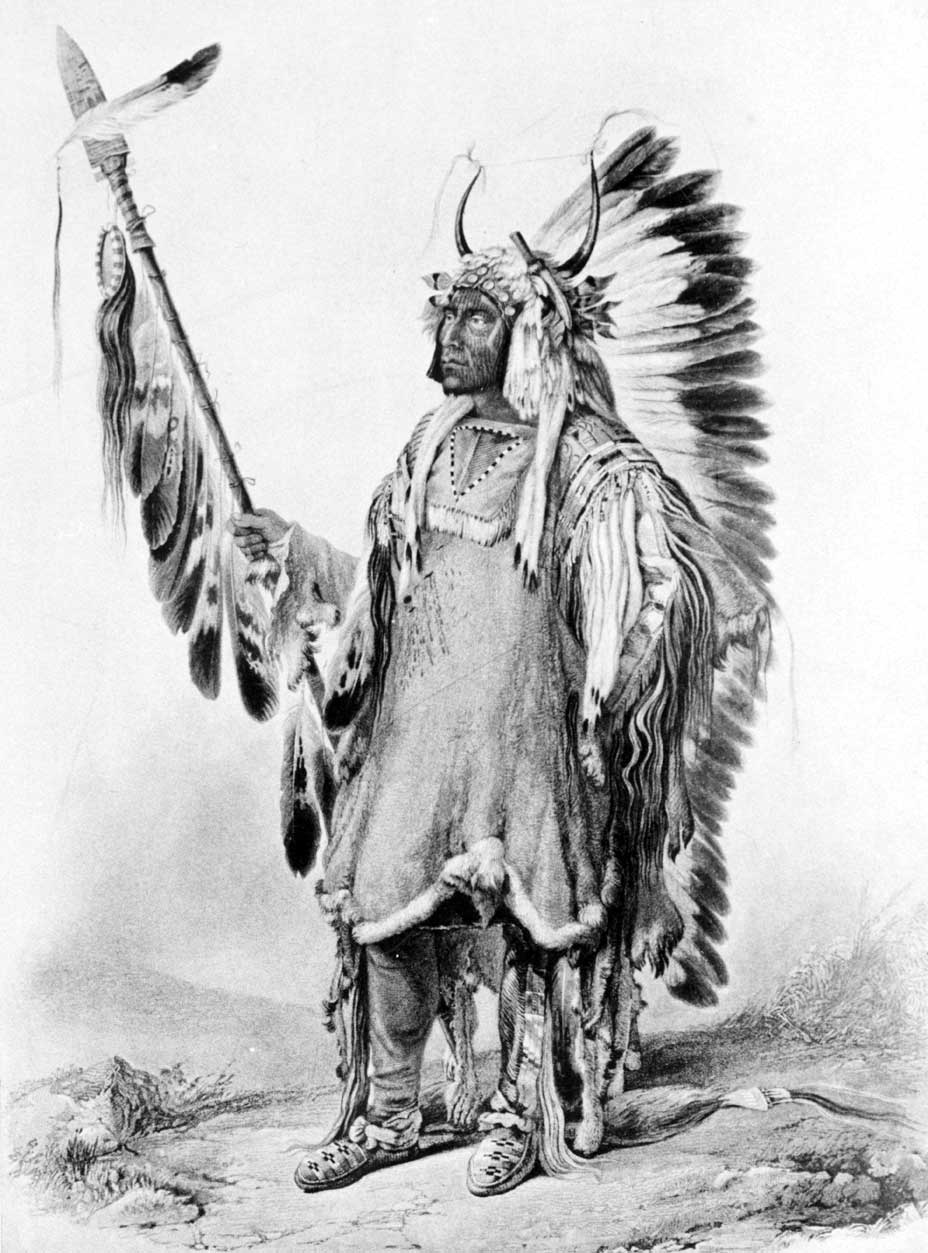 Two important chiefs each had the name "Four Bears." The first one was a Mandan, and the other was a Hidatsa.
The Mandan Four Bears grew up along the Knife River near present-day Stanton, North Dakota. He received his name after a battle in which the other warriors said that he had fought like four bears.
Four Bears proved that he was not only a great warrior but also a great leader. In the 1830s, artists George Catlin and Carl Bodmer visited the village where Four Bears lived. They grew to admire him and painted many pictures of him. When these paintings were sold, Four Bears became famous. This Mandan chief died in the smallpox epidemic of 1837.
Four Bears, the Hidatsa, was one of the people who started Like-A-Fishhook village for the Hidatsa, Mandan, and Arikara people. He became the greatest chief of that village.
In 1851 Four Bears signed a treaty which set up a reservation for the Hidatsa, Mandan, and Arikara. In 1861, Four Bears was swimming in the river near Like-A-Fishhook, and he was killed by Sioux warriors.
In 1934, a bridge crossing the Missouri River at Elbowoods was built and named "Four Bears Bridge" after both the Mandan and the Hidatsa chiefs. When Lake Sakakawea was created, the bridge was moved to New Town, North Dakota. In 2005, a new, larger bridge replaced the old one at New Town. The name "Four Bears" was also given to this new bridge.