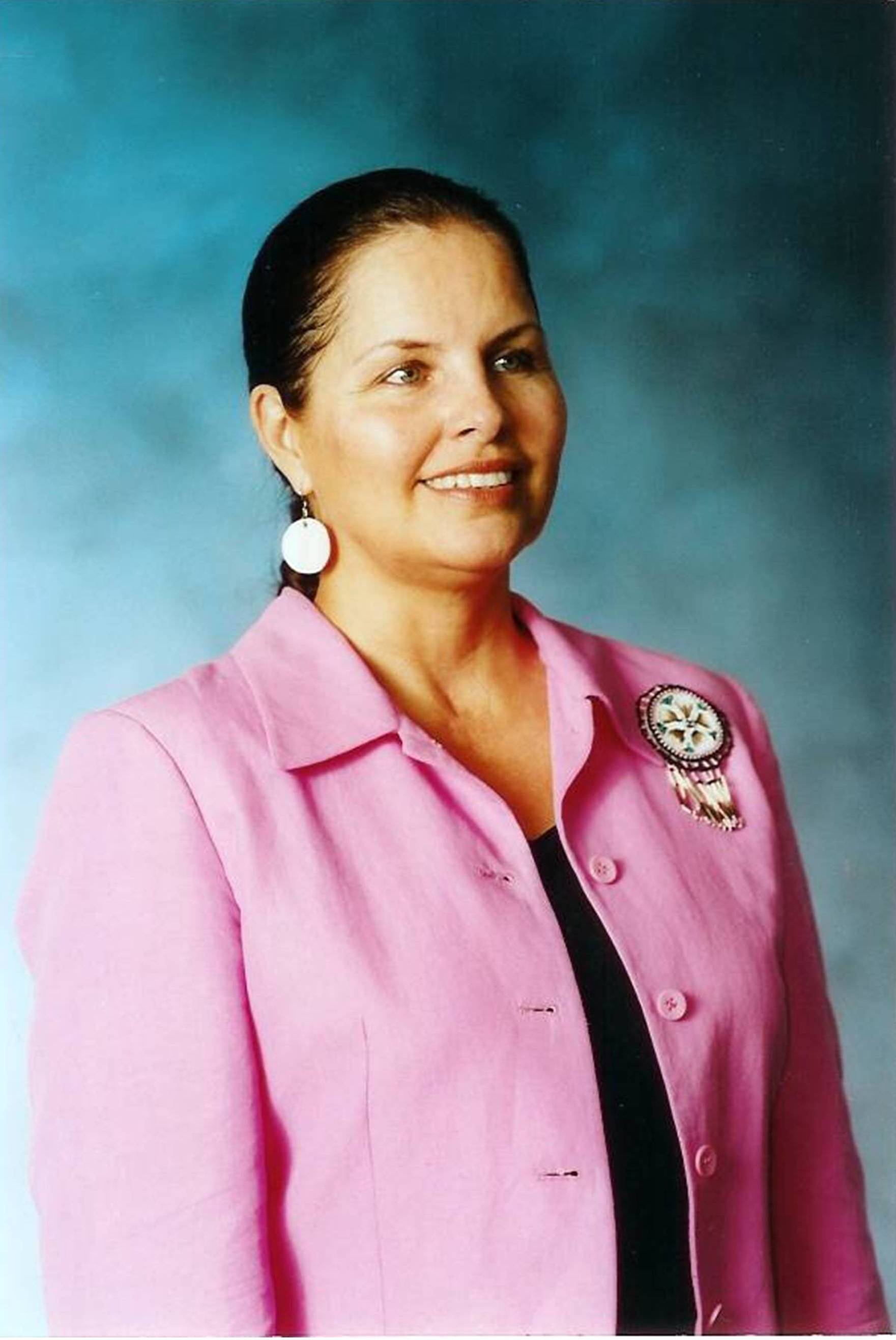 Dr. Cynthia Lindquist is the president of Cankdeska Cikana Community College at Fort Totten, North Dakota on the Spirit Lake Reservation. Dr. Lindquist is an enrolled member of the Spirit Lake Nation. Her Dakota name means Pretty, Good Talk Woman. She has found many ways to serve the Dakota people and Indian peoples all over the United States.
Dr. Lindquist earned a master's degree in Indian health systems from the University of South Dakota. She is a founding member of the National Indian Women's Health Resource Center. She has served on a committee to advise the Director of the National Institutes of Health. For a few years, Dr. Lindquist was Executive Director of the North Dakota Indian Affairs Commission. She became president of Cankdeska Cikana Community College in 2013.
Dr. Lindquist works hard to help American Indian students get a college education. She works with the American Indian Higher Education Consortium to raise money to support 37 tribal colleges and universities. She is a member of board of trustees for the American Indian College Fund which creates scholarships for American Indian students.
Cankdeska Cikana Community College teaches Dakota language and culture in addition to regular college subjects. Dr. Lindquist has said, "Indian history is a compelling story that has national appeal. It is important to tell these stories so (there is) better understanding between Indians and non-Indians."
When speaking about this college, Dr. Lindquist says, "the focus is always on student outcomes, student success."