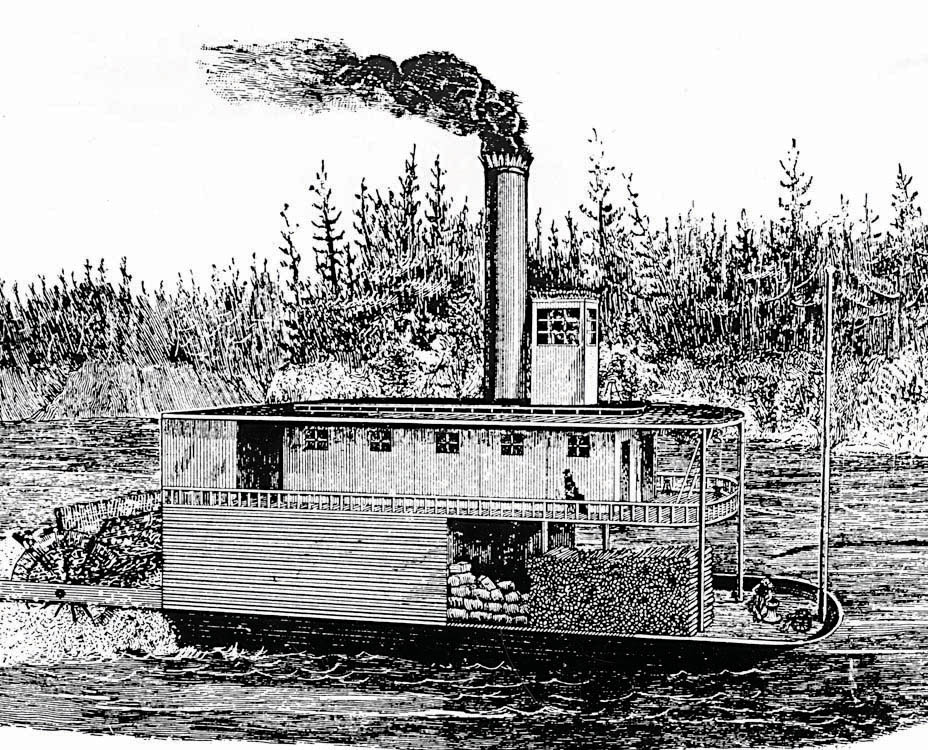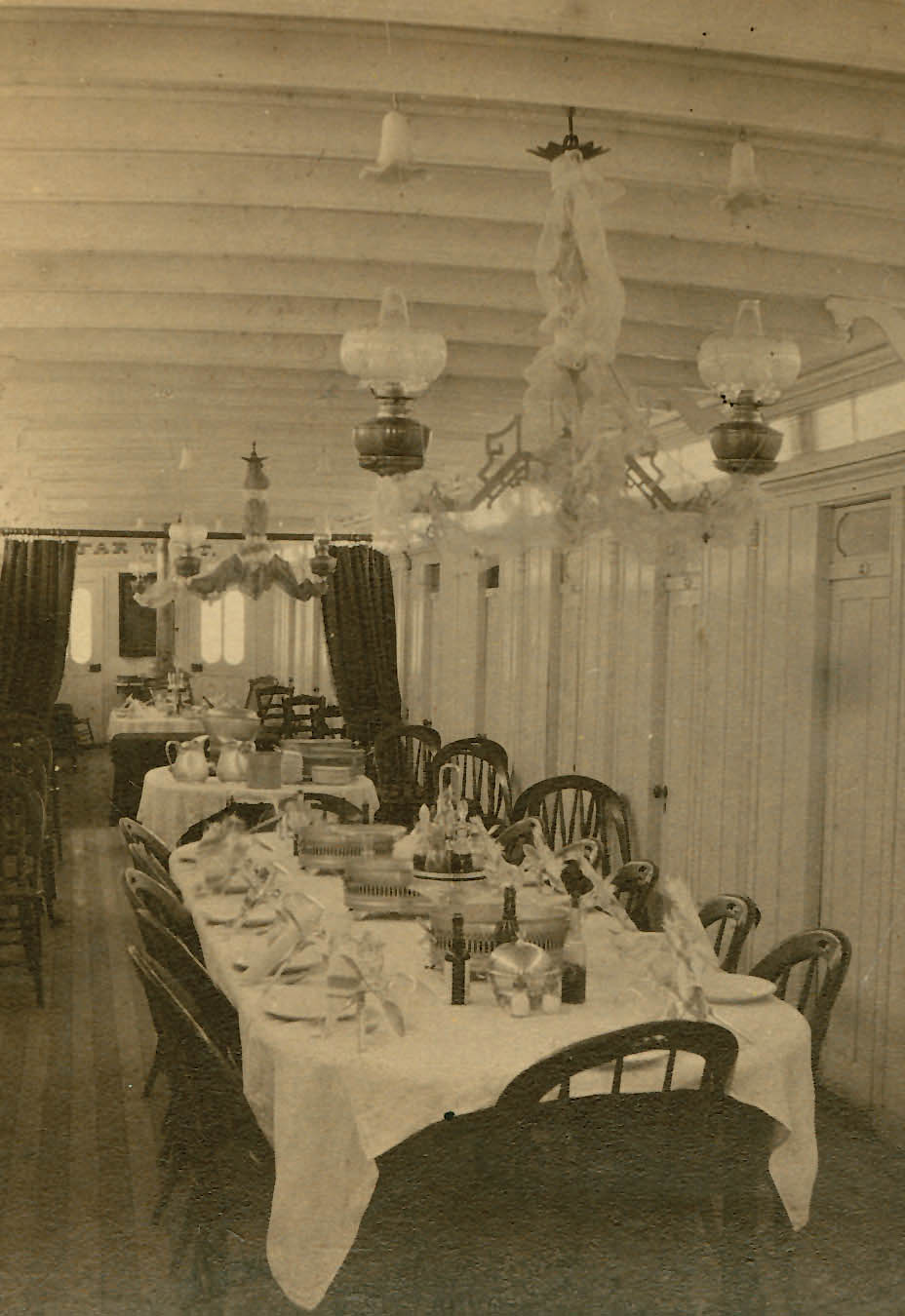 The Red River carts transported goods between Fort Garry (Winnipeg) and St. Paul for many years. In 1858, some businessmen in St. Paul thought that a steamboat on the Red River would speed transportation. They offered $1,000 to the first person who could run a steamboat on the Red River.
Anson Northrup,Steamboat pilot who ran the first steamboat on the Red River a steamboat operator on the Mississippi River, owned a steamboat called the North Star. In February 1858, he and his crew took the North Star apart and loaded the parts of the boat onto sleighs (slays), or large sleds, which were pulled by oxen through the snow.
By the end of March, the party reached the Red River near present-day Fargo where the men re-built the steamboat. When they were ready to launch it, they renamed it the Anson Northrup. The first trip of the Anson Northrup was to Fort Abercrombie, near present-day Wahpeton.
On June 5, 1859, the Anson Northrup• First steamboat to sail down the Red River
• Sailed from Fort Abercrombie to Fort Garry sailed down the crooked Red River from Fort Abercrombie to Fort Garry in only four days. Twenty passengers boarded the boat for the return trip upstream to Fort Abercrombie. At Fort Abercrombie, Anson Northrup sold his steamboat and went to St. Paul to collect his prize money, which the businessmen had increased to $2,000.
The new owners of the Anson Northrup started off for Fort Garry, but they were forced to anchor the steamboat for the winter south of Fort Garry. The next spring, they renamed the boat the Pioneer. The Pioneer made several trips between Fort Abercrombie and Fort Garry. In 1862, a larger steamboat called the International began service on the Red River.
Cargo to be hauled on the Red River was brought by Red River carts from St. Paul to Fort Abercrombie, where it was loaded on steamboats for the trip to either Pembina or Fort Garry. On the return trip, pemmican, furs, and other goods were transported upstream to Fort Abercrombie, where they were sent on the cart trails to St. Paul.
During the next several years, more and more steamboats appeared on the Red River. Many of them were part of the "Red River Transportation Company" under the command of Norman Kittson.
Steamboat service continued to be a major business until the railroad reached the Red River Valley in 1872. The railroad, a much faster means of transportation, brought an end to the steamboat era.