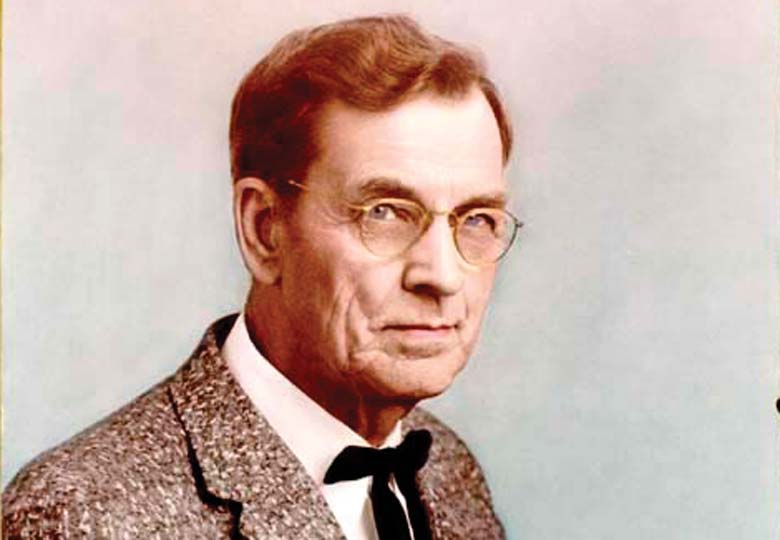 Fred Hultstrand was born in a sod house in Cavalier County, Dakota Territory, on September 13, 1888. His parents were Swedish immigrants, and Fred did not learn to speak English until he started school.
At the age of 17, Hultstrand became interested in photography and decided to make it his career. At the age of 22, he enrolled in a college of photography near Chicago, Illinois. Color film had recently been invented, and Hultstrand did many experiments to get the best pictures from this new film. After graduating from photography school, Hultstrand bought the photography studio in Milton where he had worked as a teenager.
Two years later, Hultstrand went for more schooling at the Chicago Art Institute. In 1916, Hultstrand purchased a photography studio in Park River, which he operated for the next 52 years. Hultstrand was particular about how his pictures turned out. At that time, all photographs were black and white. Hultstrand spent many hours colorizing,Hand-coloring black and white photographs to make subjects look more real or hand coloring, photos to make the subjects look more real.
Preserving North Dakota history was very important to Hultstrand. He took hundreds of photos of early farm life and small town life. He believed that seeing history through pictures was just as important as reading about it.
After Fred Hultstrand died in 1968, his large collection of photographs was donated to North Dakota State University. Many photographs used in this book are from the Fred Hultstrand History in Pictures Collection.