Elizabeth Preston was born in Indiana in 1861. At the age of 15, she got a job as a schoolteacher and attended college part-time. When she was 18, she moved with her family to a homestead near Tower City in Dakota Territory.
Preston continued her teaching in northern Dakota but became ill and had to take a year off to recover. The doctor prescribed a medicine containing alcohol, and after a time, Preston found herself beginning to crave (strongly want) the medicine. She realized she was becoming addicted to alcohol and immediately stopped taking the medicine.
One morning as Preston was on her way to school in Page, she saw a young man passed out drunk on the ground. She thought of her students and made up her mind that she would educate them and others about alcohol so they would not end up like this unfortunate young man.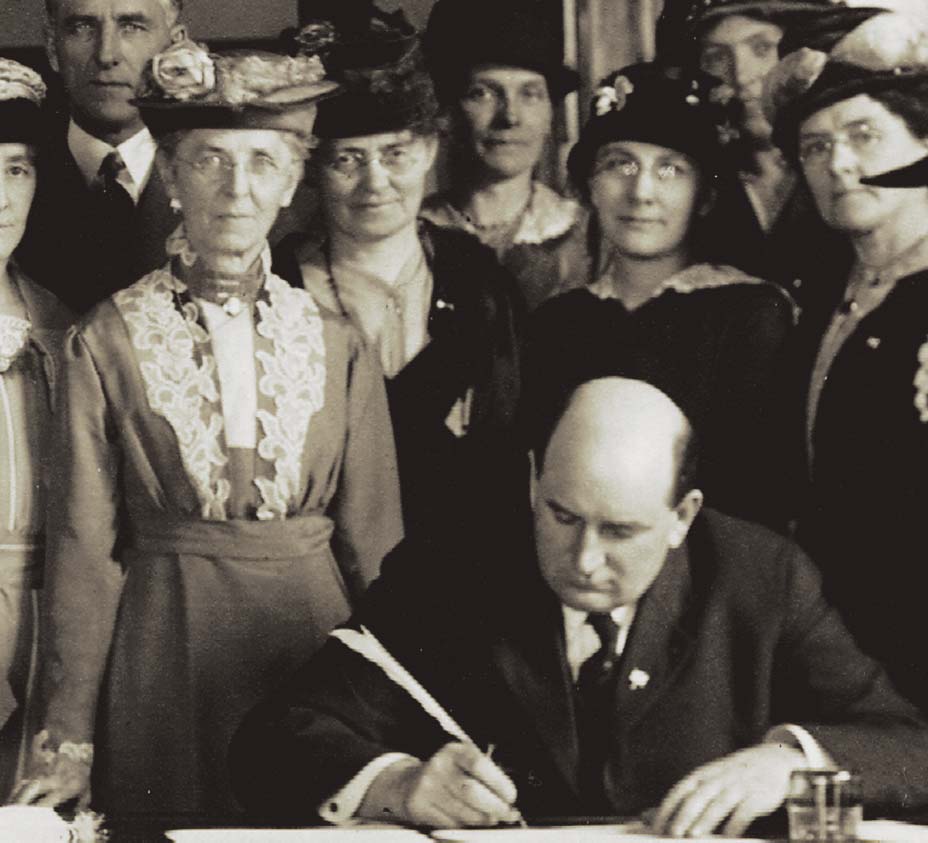 The Woman's Christian Temperance Union, or WCTU, was a national organization with the purpose of educating people about the harmful effects of alcohol. Preston organized a local WCTU and got the community involved. So many people in Page supported the work of the WCTU that the bar went out of business.
Preston quit teaching and worked full-time on alcohol education issues. In 1901, she married Reverend James Anderson, a Methodist minister who supported her in her efforts.
Under the leadership of Elizabeth Preston Anderson,• Organized alcohol education efforts in the state
• Helped get women's suffrage law passed in North Dakota the WCTU began expanding to include the issue of women's suffrage (right to vote). She organized leaders in the women's suffrage movement and encouraged more women to become involved in politics. At the State Capitol, she testified several times at hearings in support of both alcohol education and granting women the right to vote.
Elizabeth Preston Anderson made a difference in the lives of many people in North Dakota. Her efforts helped pass the women's suffrage law in North Dakota, and she continued in her work with alcohol education until her death at age 93.