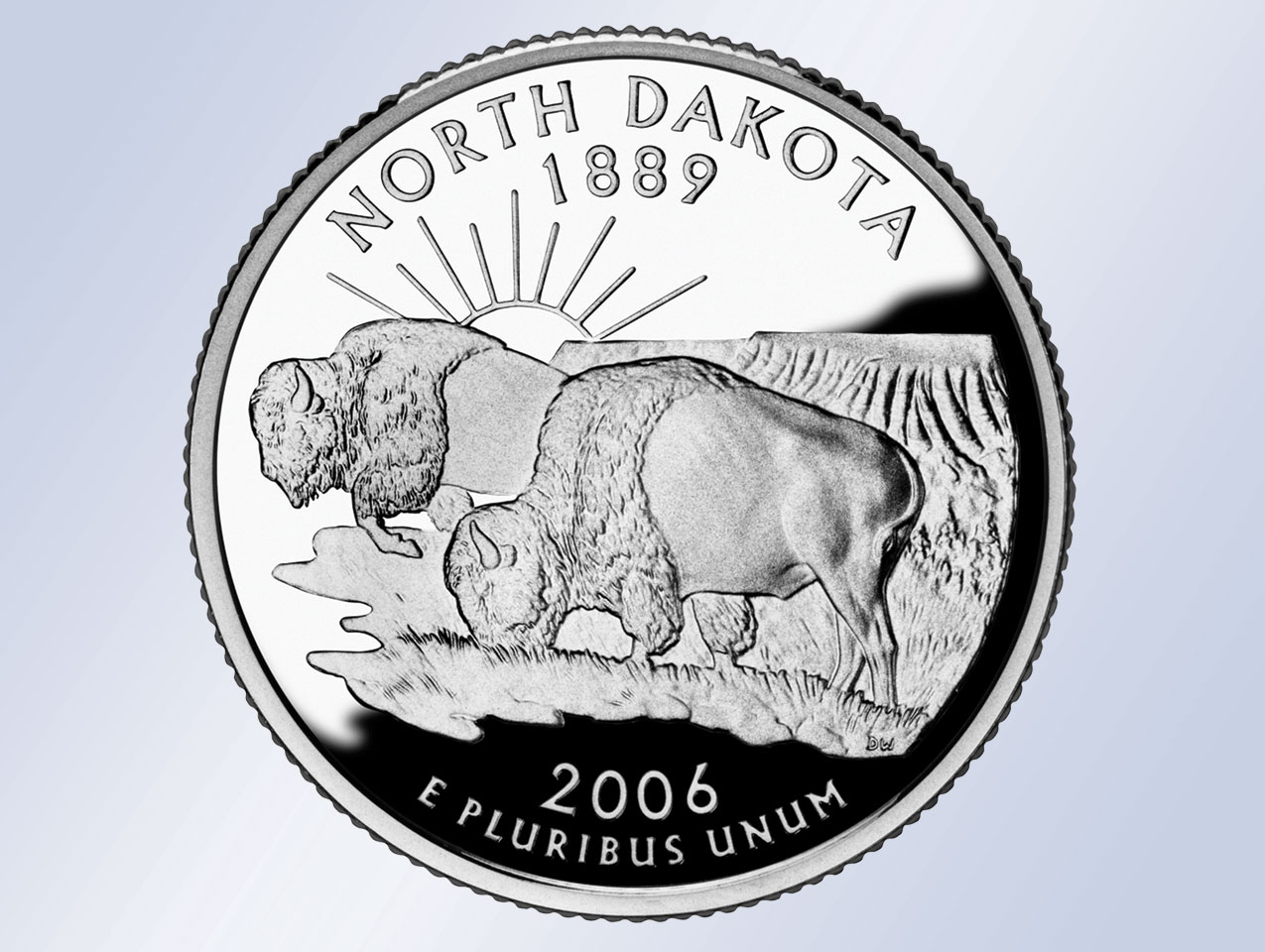 In 1996, Congress passed a bill that authorized the U.S. Mint to make a new series of quarters to honor the 50 states. The "50 State Quarters® Program" allowed each state to submit its own design for the "tails" side of the quarter.
The North Dakota quarter has been circulated all over the United States. People who look at this coin will see a pair of grazing bison and a sunset view of the Badlands. This is a fitting tribute to the history, beauty, and charm of the great state of North Dakota.


North Dakota issued its first license plates in 1911.
In 1956, the North Dakota Motor Vehicle Department placed the words "Peace Garden State" on license plates.
In 1957, the North Dakota legislature adopted "Peace Garden State" as the official nickname for the state.
"Discover the Spirit" was added to the North Dakota license plate in 1993.
In 2015, a new "Sunrise Plate" was introduced. This replaced the "Buffalo Plate" which had been used for 23 years.
North Dakota has about 1,100,000 cars, pickups, and trucks. That is more than the state's population of 760,000.
North Dakota was the first state to complete its interstate highway system.
North Dakota has 106,678 miles of highways, county roads, city streets, township roads, and trails.
The busiest highways in North Dakota are along I-29 between Fargo and Grand Forks, and I-94 between Fargo and Bismarck.
North Dakota has about 560,000 licensed drivers.