In 1881, a young man arrived in Bismarck. (See Image 8) He, like so many others in Dakota Territory, brought a little experience, very little money, and big dreams. His name was Oscar Will (1855-1917.) More than any other individual, he was responsible for preserving the botanical history, literally the seeds, of the first horticulturalists on the northern Great Plains. (See Document 5)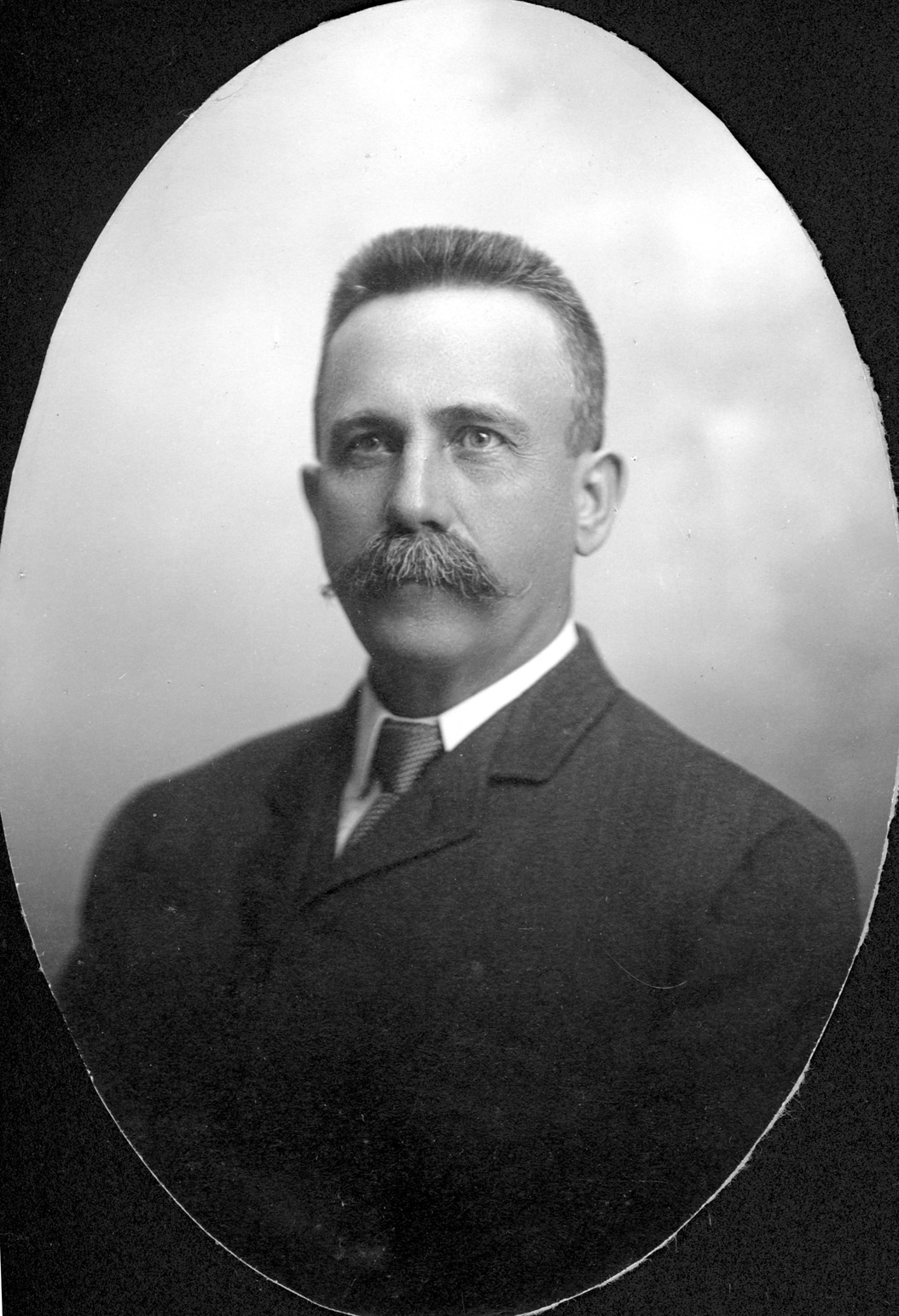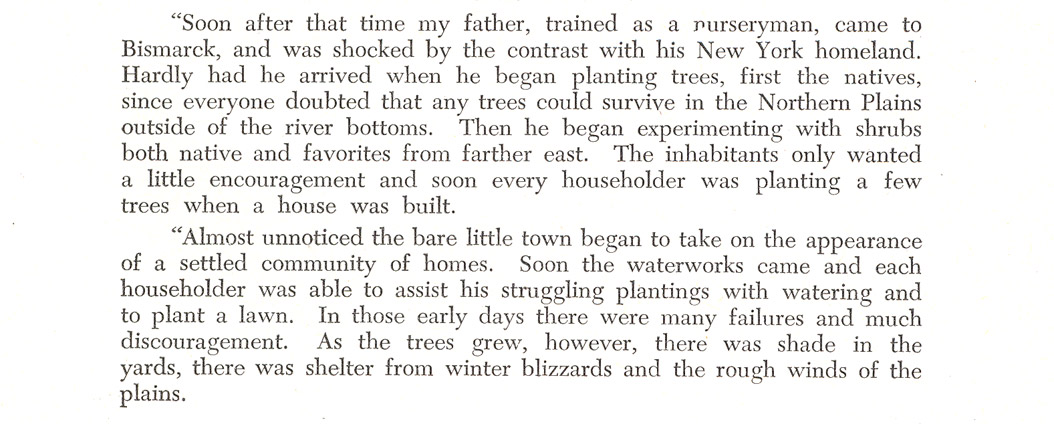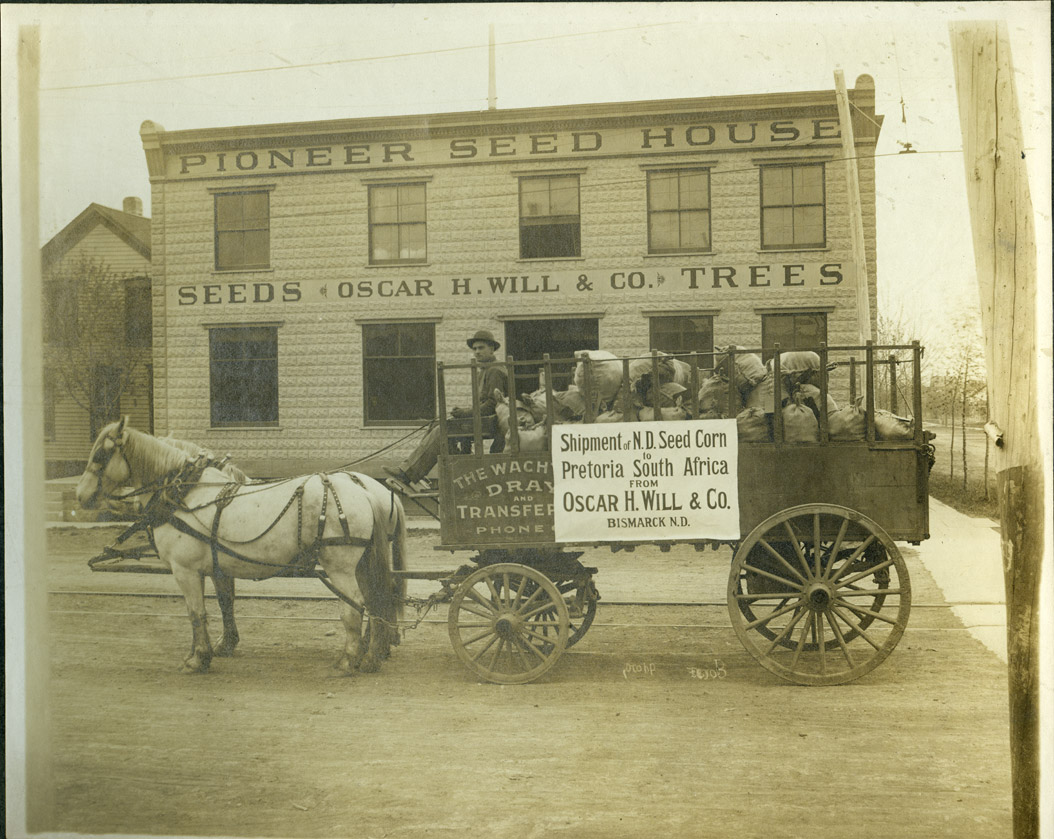 Oscar Will grew up in New York where he worked in plant nurseries. When he arrived in Bismarck, he went to work for Fuller's Bismarck Greenhouses and Nursery. Fuller was raising trees for farmers who wanted to plant trees on a Timber Culture Claim. In 1882, Will purchased the company. He expanded the nursery to include flowers, vegetable seeds, and farm seeds. (See Image 9) In 1884, Will mailed 1,000 copies of his first catalog to his customers. He had started a company that would last for 75 years with customers all over the United States. (See Image 10)
We don't know how Oscar Will came to meet members of the Mandan, Hidatsa, and Arikara tribes. However, we do know that Oscar H. Will Company was soon selling a variety of corn called Indian Sweet Corn. By 1920, Indian Sweet Corn was called Nuetta in the Will catalog. (See Image 11) Nuetta comes from a Mandan word. Will's son George described the corn and its origins in the 1922 Oscar H. Will Company catalog.
The most prolific and hardiest Sweet Corn in the world, a North Dakota Native product. Our original seed was obtained from a Mandan Indian and we have selected it for the past nine years. . . . It is the most productive variety we have and bears several ears to a stalk.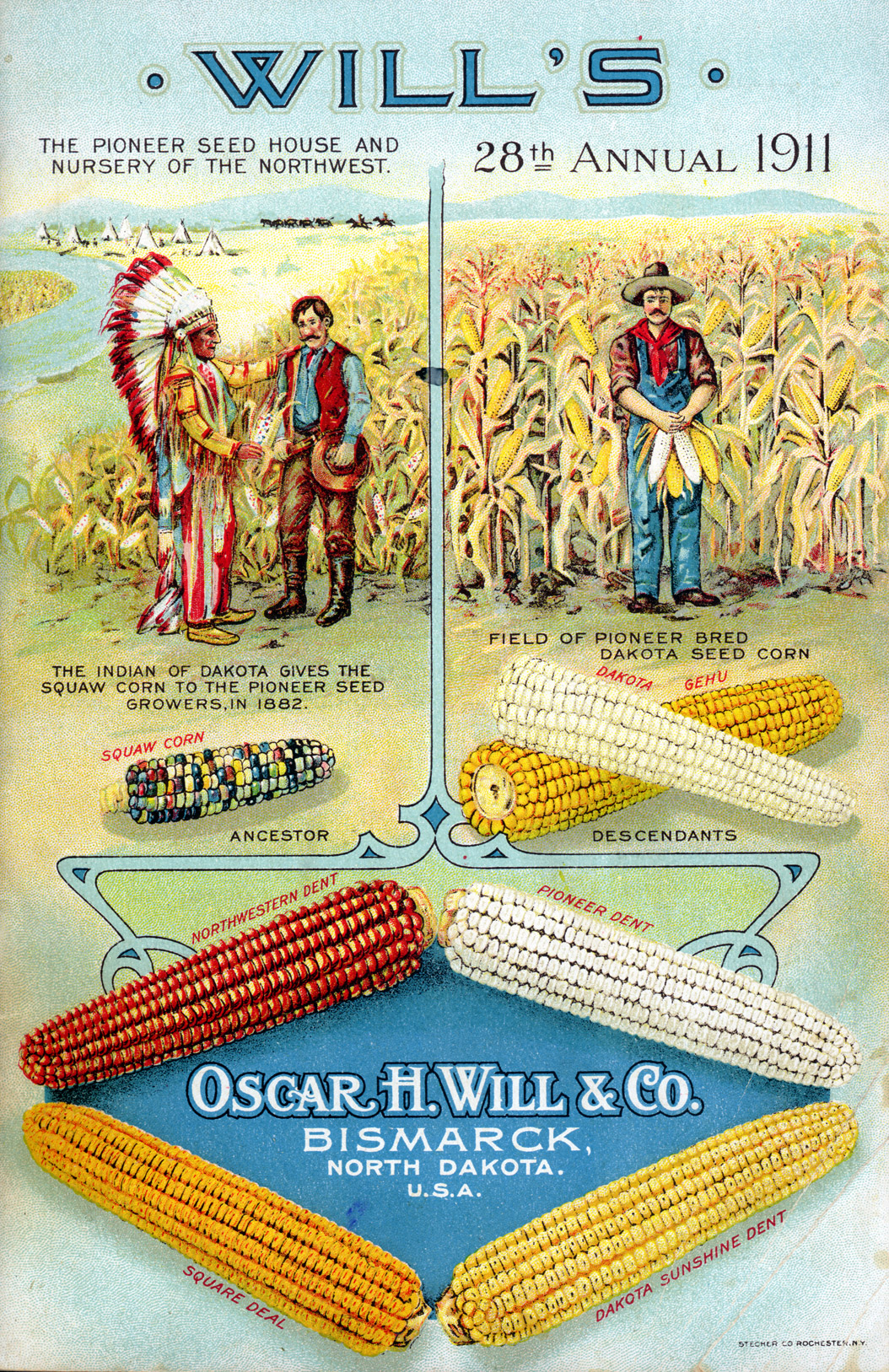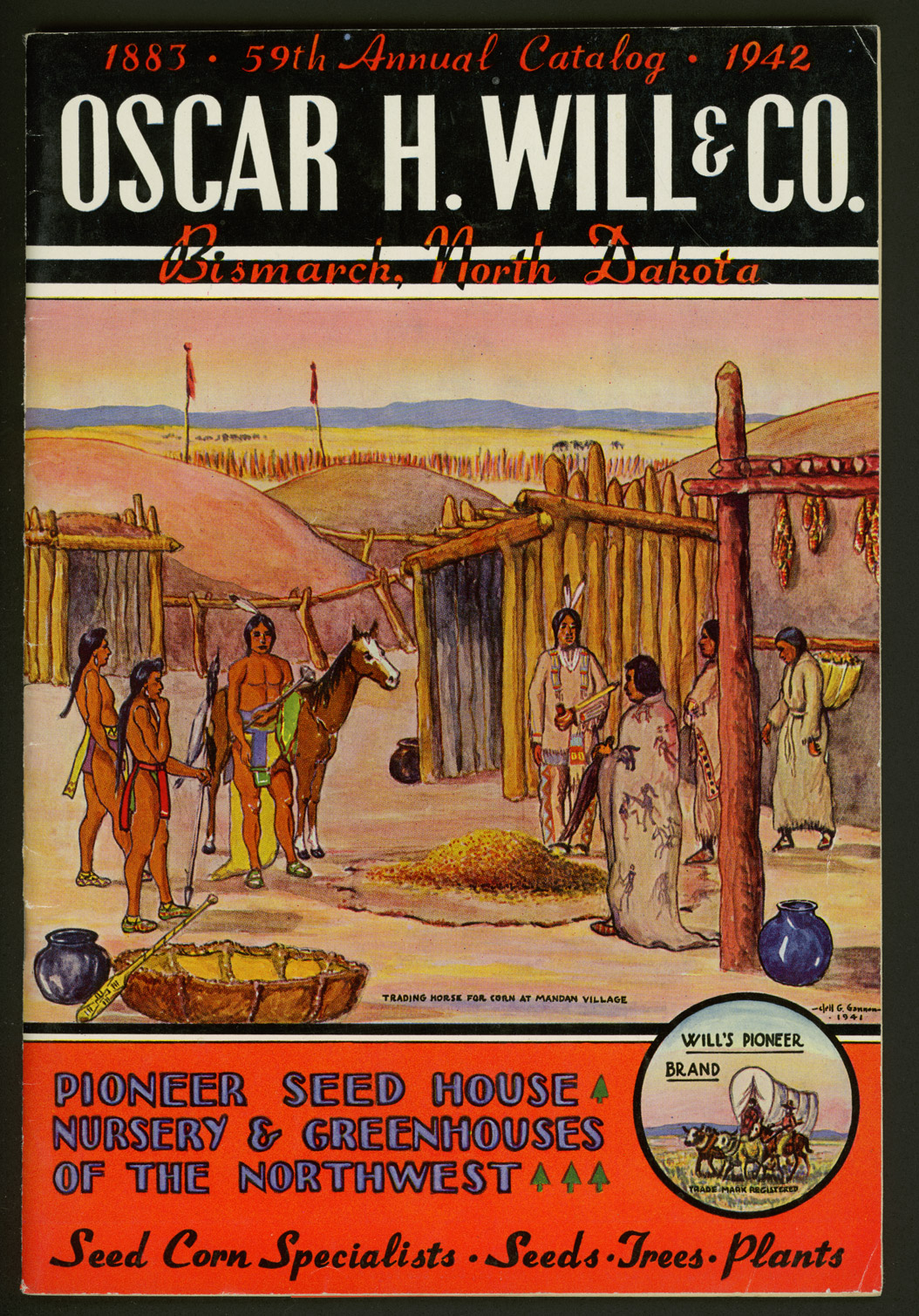 Oscar Will and his son George also selected and sold bean varieties they originally received from the Arikaras, Mandans, and Hidatsas. Great Northern beans and Arikara Yellow beans came from the people of Fort Berthold. These are dry bean varieties that store well. Dried beans were particularly important before foods were canned or refrigerated. Today, we might eat Great Northern beans or another variety in bean soup or pork-and-beans.
Why is this important? The Oscar H. Will Seed Company remained in business until 1959. During that time, the germ (or living part) of the seeds that Will selected were incorporated into many of his sweet corn and field corn varieties. People all over North America planted varieties of corn, beans, and other vegetables that Will had originally obtained from the Mandans, Arikaras, and Hidatsas.
As late the mid-1870s, Americans were vigorously debating whether farmers could support their families on a farm situated on the northern Great Plains. Will's nursery proved beyond a doubt that agriculture and horticulture could succeed in this region as long as farmers and gardeners planted seed varieties that were developed for early maturation and for hardiness against frost.