Section 10: Family Will Be Cared For
This brief newspaper notice tells us what happens when both parents are unable to care for children. The township government made arrangements for the children's care. There are several possibilities about how their care was arranged. It is possible that the youngest children were sent to an orphanage. Older children might have been given to a family where they would work and receive food, clothing, and education. It is very likely that in this case, the children were sent to different homes.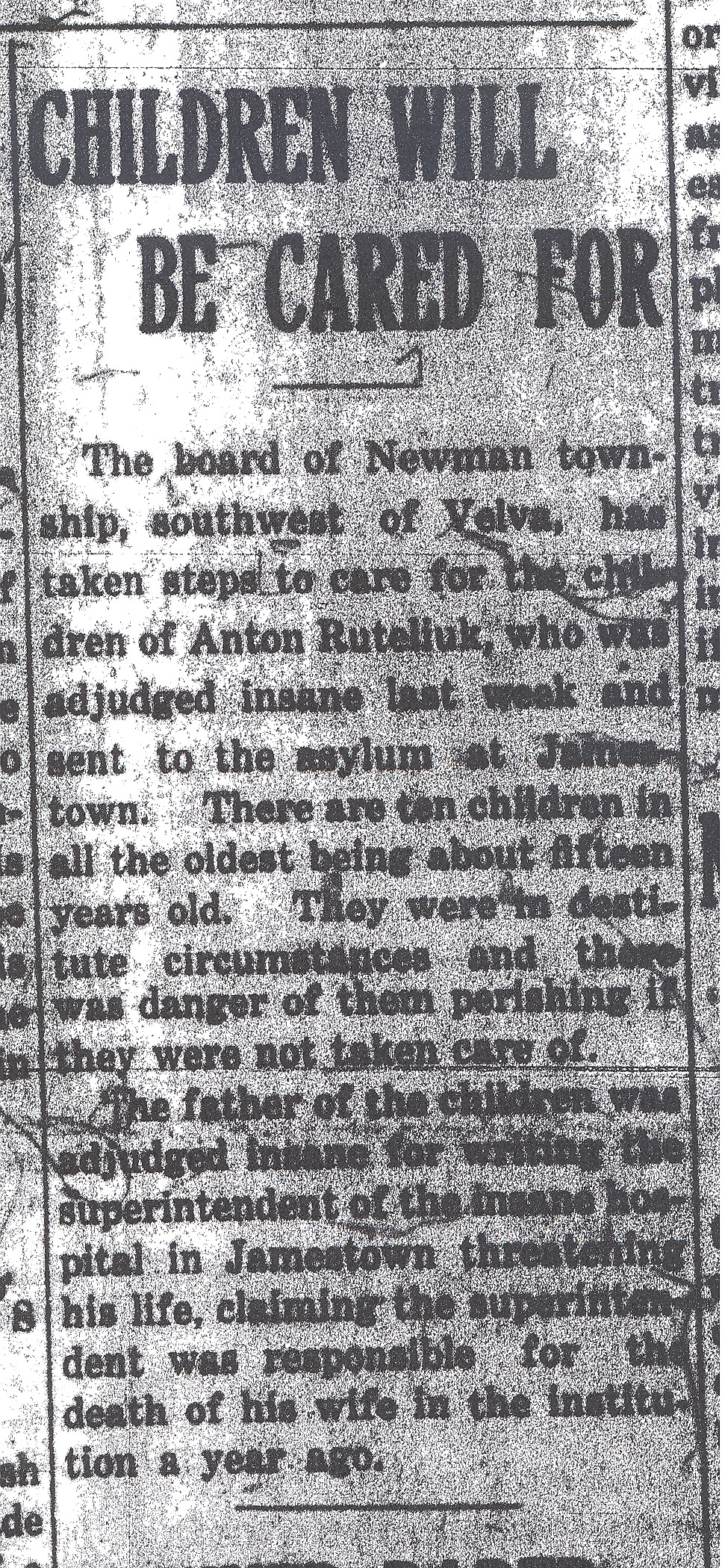 Source: Velva Journal, 15 January 1920.