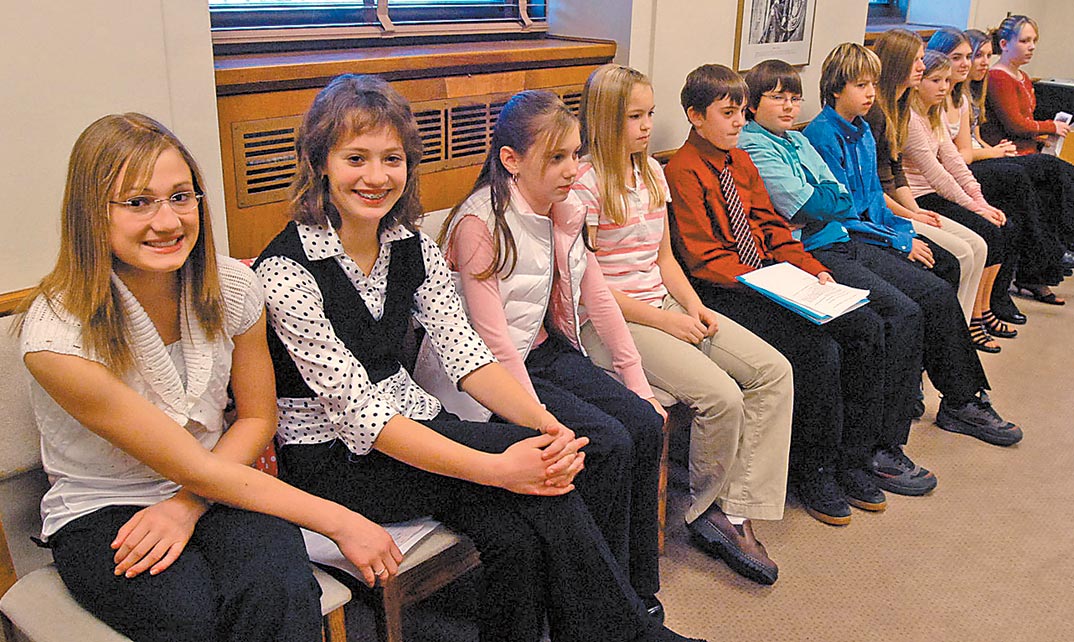 Citizens under the age of 18 can make a difference in government even though they cannot yet vote in elections. Learning about the government is an important responsibility for people of all ages.
If people have concerns about certain issues, they may contact any government official in person or by phone, letter, or email. Hearing opinions from citizens helps senators, representatives, and other officials make decisions for the common good.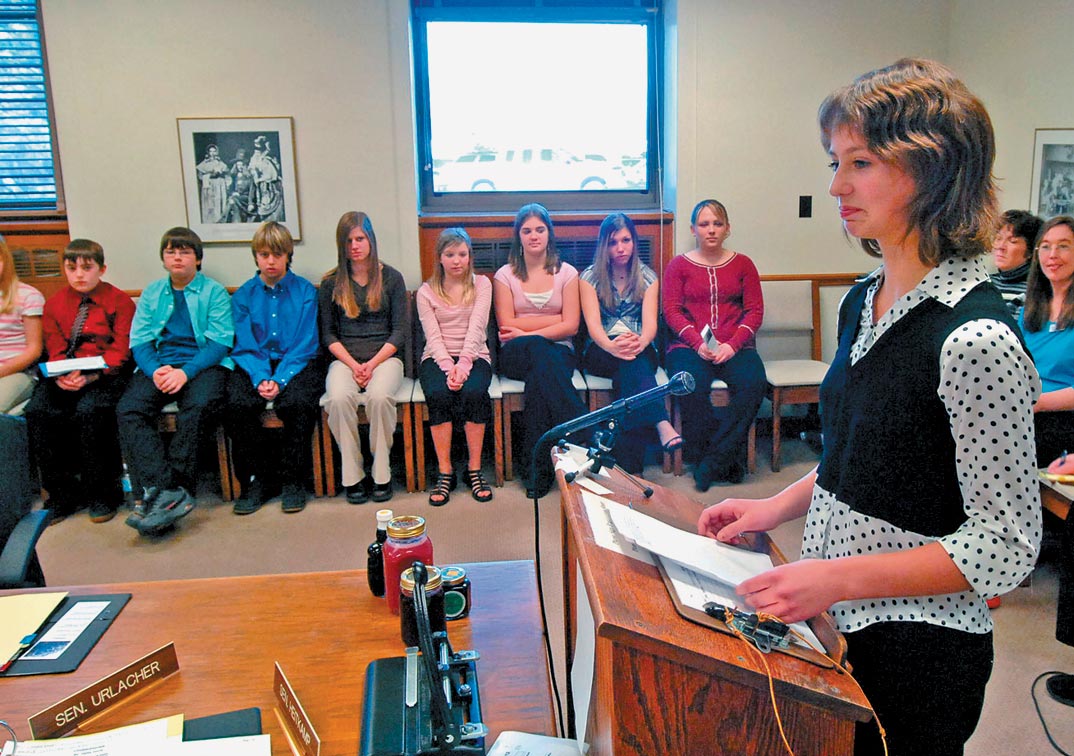 A class of sixth grade students in Williston realized that North Dakota did not have a state fruit. Back in the fourth grade, they had learned about chokecherries in their study of North Dakota. They decided that the chokecherry would make a good state symbol.
The students contacted a state senator from their legislative district who agreed to sponsor a bill for them in the legislature. By the time the Legislative Assembly began meeting, the students were ready with their bill. They appeared at a hearing of the Senate Natural Resources Committee to testify.
Taking turns at the podium (speaker's stand), they gave many reasons why the chokecherry should be named as the state fruit. One of the students pointed out that chokecherries had been used by American Indians as an ingredient in pemmican and by Lewis and Clark during their visit in North Dakota.
It is not easy to get a state symbol approved. In the past, groups tried to designate a state mammal and a state soil, but those efforts failed. At the end of this hearing, however, the committee members voted to recommend passage of the students' bill. This is an example of how young people can get involved in the governmental process and make a difference.
Good citizenship includes a lot more than just being involved in politics and government. It includes taking responsibility to make the human community a better place in which to live. Basic qualities that make up the foundation of good citizenship include civility (si-Vil-it-ee) and caring.
Responsibilities of Young Citizens
  Respect parents, teachers, and elders
  Obey rules and laws
  Be informed about the government and politics
  Let elected officials know about problems or concerns
  Encourage adults to vote
  Make wise choices
  Volunteer to help others
  Help with community service
  Take care of the environment
  Be a kind and caring person
The word "civility" comes from the same base word as the word "citizen." CivilityPoliteness or courtesy means politeness or courtesy. Good citizens have the habit of acting in a civil manner, or following the Golden Rule.
Golden Rule
Treat Others As You Would Like To Be Treated.
The Golden RuleTreat others as you would like to be treated. says that we should treat others the way we would want to be treated. In order to apply this form of civility, a person needs to imagine him or herself in the other person's place and think about how that person feels. A caring person is able to feel the needs of other people and act on those feelings. Everybody deserves to be treated with civility, no matter who they are.
Kindness is the highest act of caring and can take many forms. One example is doing volunteer work in the school or the community. Thousands of North Dakota citizens of all ages volunteer to help in community service projects. Some ways to serve include helping people with disabilities; reading to younger or older people; collecting and donating clothes, cans, and other items; picking up litter; taking care of the environment; joining a service group such as Boy Scouts or Girl Scouts; or simply treating everyone with kindness.
All U.S. citizens, no matter how old or young they are, have been given rights that many people around the world do not have. It is up to each individual to do his or her part to help keep these rights by following the practices of good citizenship.