How wind power affects the people of North Dakota: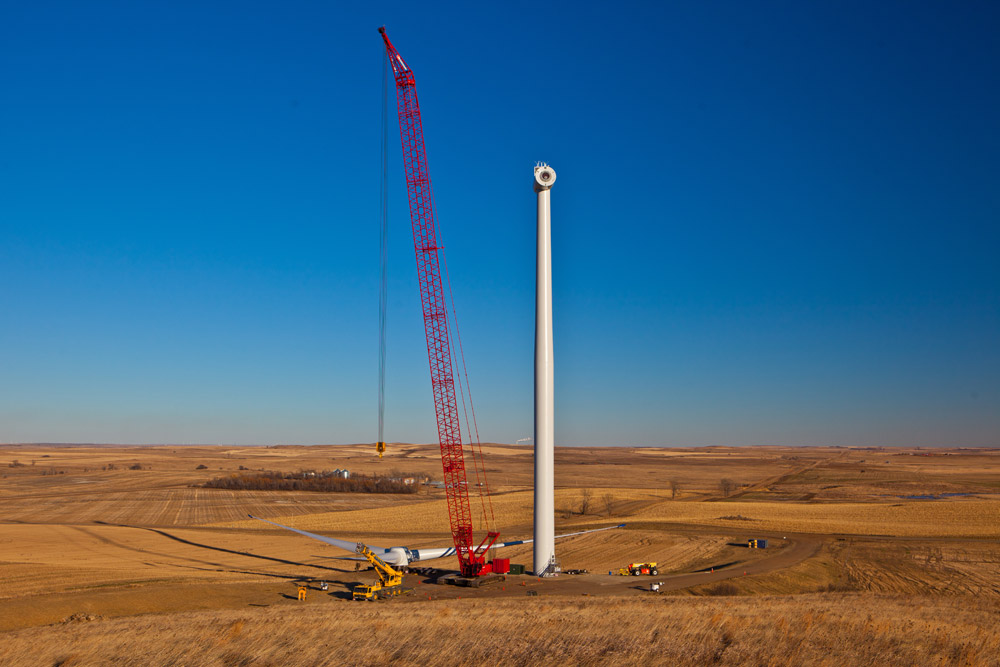 North Dakota wind farms can power over 500,000 average homes on the electrical grid.
No pollution results from wind generation.

Wind energy is considered "clean" energy.

The development of wind farms contributes to the economyAn economy (ee-KON-ah-me) refers to the money or possessions created by managing the goods and resources of a region. of North Dakota.

Nearly $5 million ($5,000,000) is paid each year to landowners who allow wind turbines to be on their land.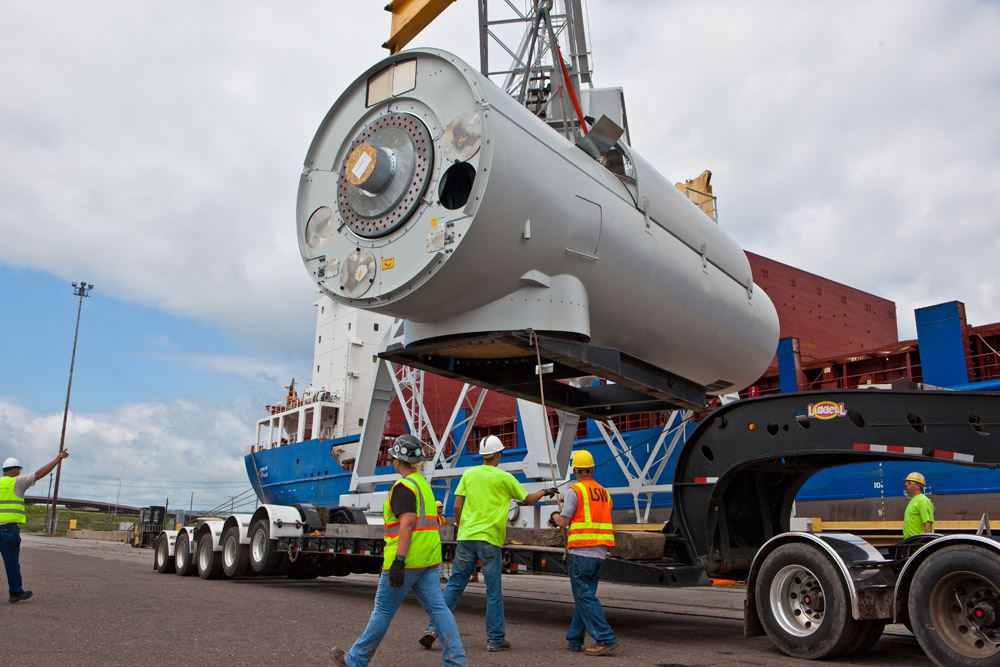 North Dakota's wind industry provides jobs.

North Dakota factories make or assemble products for the wind industry.

These include building steel towers for turbines, making turbine blades, and assembling turbine nacelles.A nacelle (nah-SEL) is the structure behind the blade of a wind turbine that holds the drive shafts, gear box, and generator.

The wind industry also offers opportunities for electricians, power line workers, and people who work in building, operating, and maintaining the turbines.