Hydropower
What hydropower is:
Hydropower is power created by changing the energy of moving water into a useful form of energy.

Hydropower is a renewable resource because it will never be used up.
How hydropower is produced:
Hydropower in North Dakota: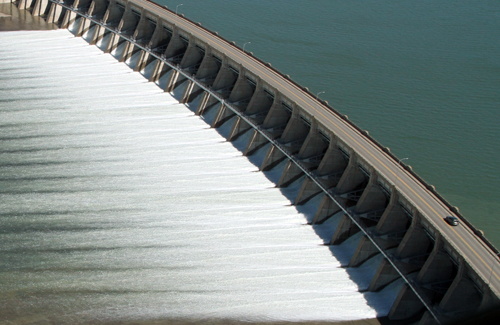 The Garrison Dam is the only producer of hydropower in North Dakota.

The Garrison Dam has five turbines.

The dam produces an average of 2.0 billion (2, 000,000,000)

kilowatt-hours

of electricity each year.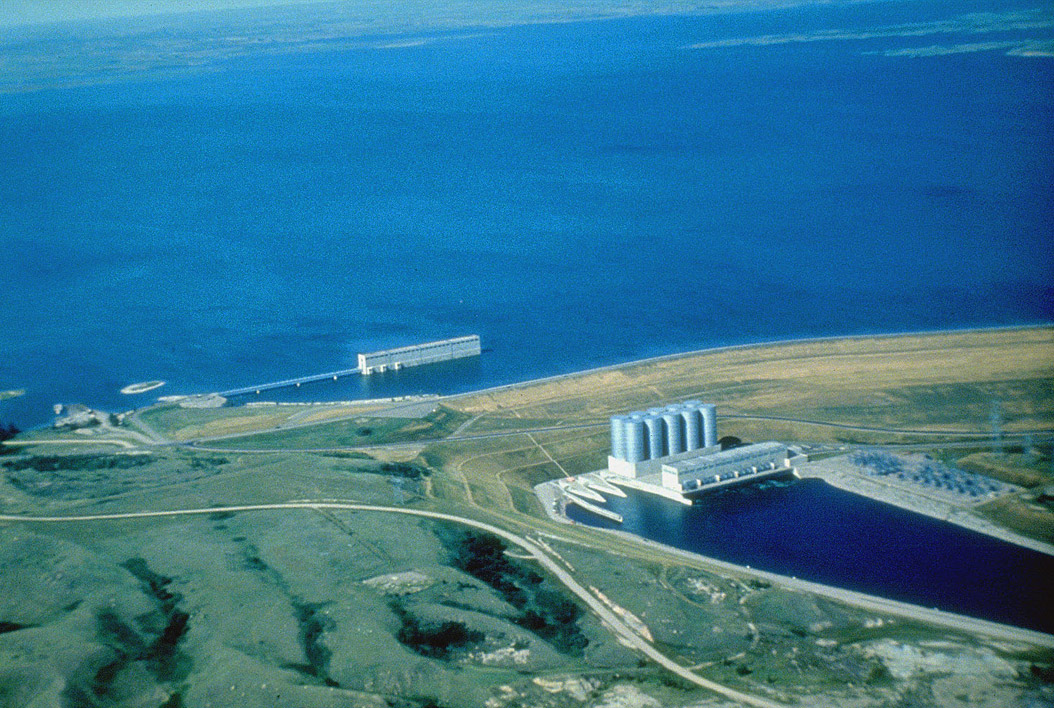 The Garrison Dam is the fifth largest earth-filled dam in the United States.

The dam is 2½ miles long and 210 feet high.
The reservoir of Garrison Dam is Lake Sakakawea (sah-kah-kah-WE-ah).
It is the third largest reservoir in the United States and the largest lake in North Dakota.
How hydropower affects the people of North Dakota:
Hydropower is a renewable and reliable energy resource for the state.

About five percent of the electric power generated in North Dakota is from the Garrison Dam.

Job opportunities are available in many fields relating to the hydropower industry in North Dakota.
Lake Sakakawea, the reservoir of Garrison Dam, also provides opportunities for work.

Lake Sakakawea is a recreation area where people enjoy fishing camping, and water sports.