In 1871, the northern part of Dakota Territory remained isolated. There were few roads; most transportation was by horse or riverboat. There were no telegraph lines or railroads. A few people lived around Pembina; even fewer lived near Fargo and Edwinton (soon to become Bismarck.) But big changes were about to happen. The Northern Pacific Railroad had laid tracks to Moorhead, Minnesota, just across the river from Fargo. A new bridge across the Red River would soon bring the tracks and trains into Dakota Territory.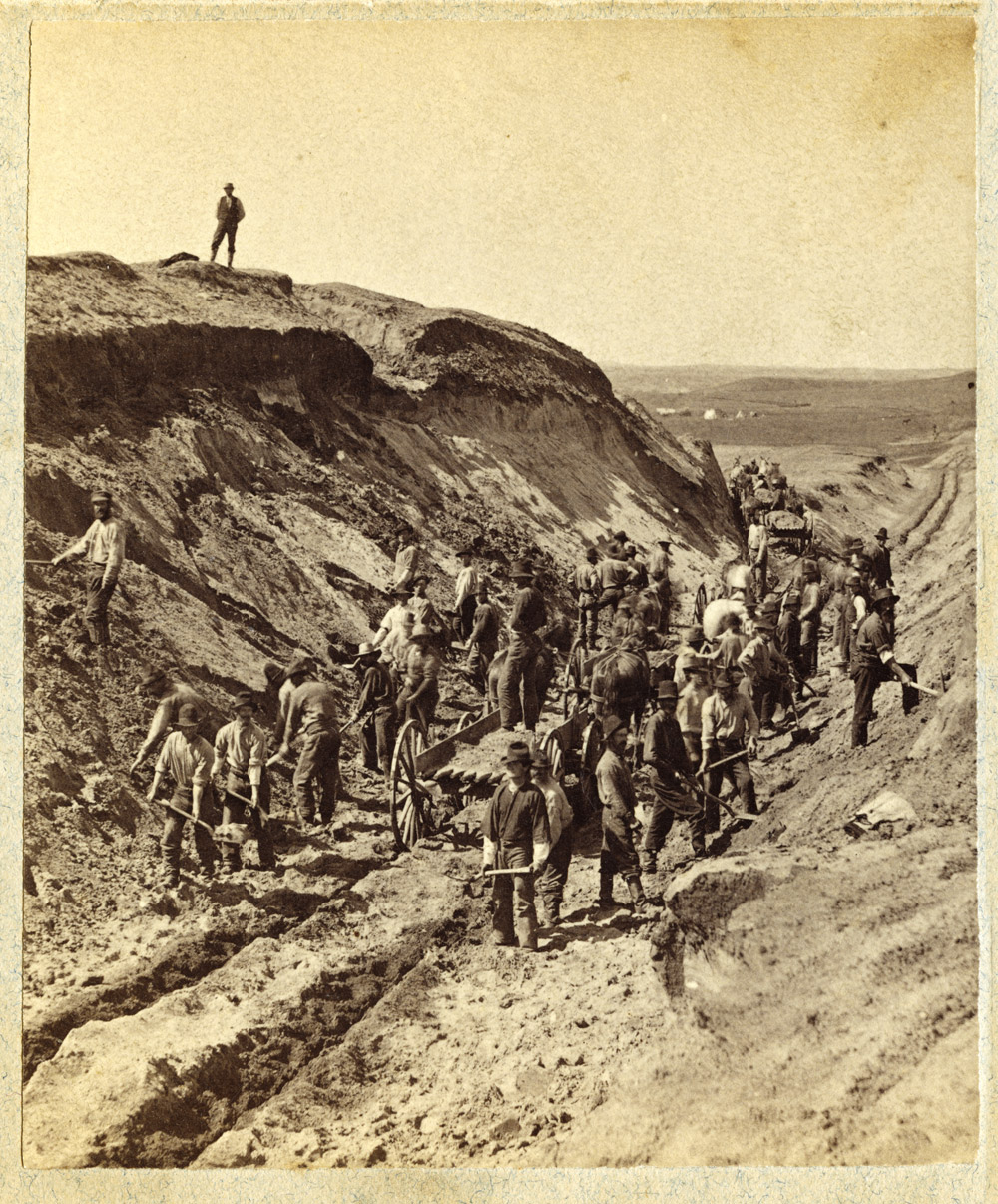 The railroad was one of several major developments in the early 1870s that brought great change to northern Dakota Territory. In addition to the railroads, James J. Hill's Red River steamboats opened transport and communication with cities on the Red River including Winnipeg, Manitoba, Canada. After the U. S. Land Office opened in Pembina, surveyors began to measure the land around Fargo and Wahpeton. The land was mapped and measured into townships, sections, and quarter-sections. The survey had to be completed before anyone could claim a homestead. Perhaps most importantly, changes in flour milling were taking place in St. Paul, Minnesota. New milling techniques turned Hard Red Spring Wheat into the best bread flour in the world. Hard Red Spring Wheat made northern Dakota farms profitable.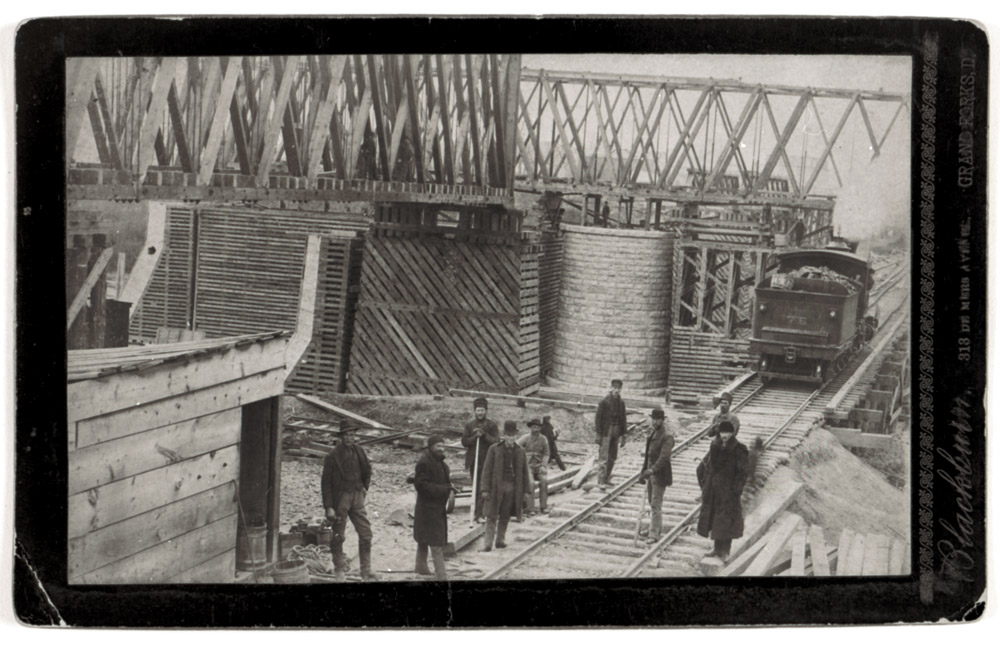 The railroads extended lines into northern Dakota Territory to take advantage of the land survey and the increasing value of Hard Red Spring Wheat. (See Image 1) Rails brought farmers to their homestead claims and carried their wheat crops out. Investors and inventors traveled by rail to find new opportunities in the wheat fields of Dakota. Small towns grew up along the rail lines. Farmers sold their wheat, eggs, and cream in these towns. Railroads connected Dakota to St. Paul, Chicago, Omaha, and other important market and industrial cities.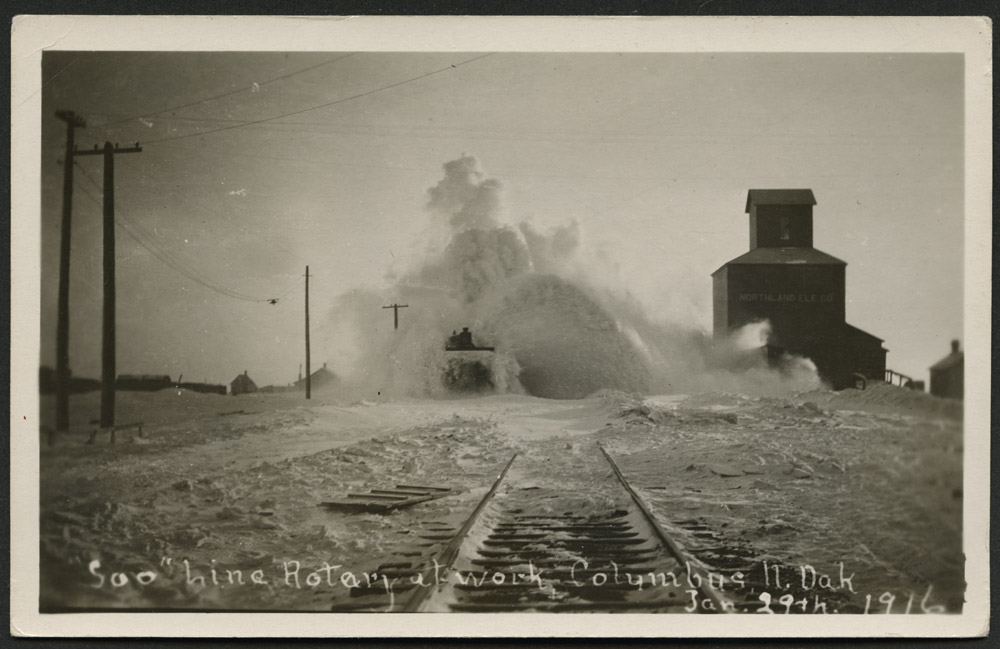 There were several railroad companies in North Dakota by 1920. (See Image 2) The major lines were owned by the Northern Pacific (NPRR), the Great Northern (GNRR), and the Soo Line (Minneapolis, St. Paul and Sault Ste. Marie Railway). These three railroads built spur (or branch) lines from their main track to small towns. The railroads encouraged the building of grain elevators along the main line and the branch lines. Warehouses were built near the depot to house freight arriving or leaving the town.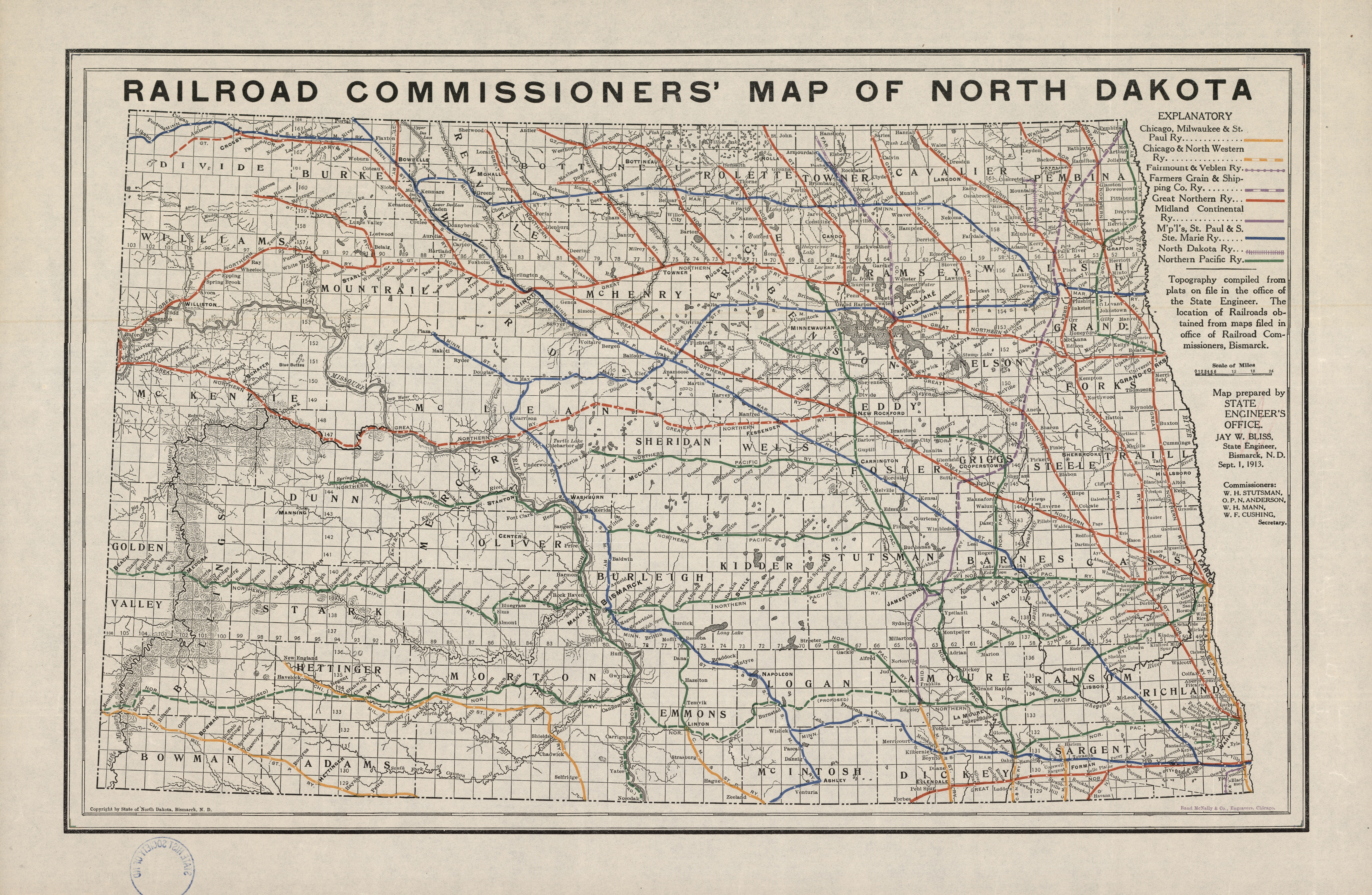 The Northern Pacific, the Soo Line, and the Great Northern organized townsites about seven miles apart along their main lines. In the days when grain was carried to the depot by horse-drawn wagon, seven miles was considered a reasonable distance between shipping points. The towns were the commercial centers where farmers sold their crops. Farm families shopped in general stores, deposited their earnings in banks, and purchased lumber and other goods in town. (See Image 3) The towns had schools and churches, too. Private speculators and entrepreneurs also created towns along the rail lines.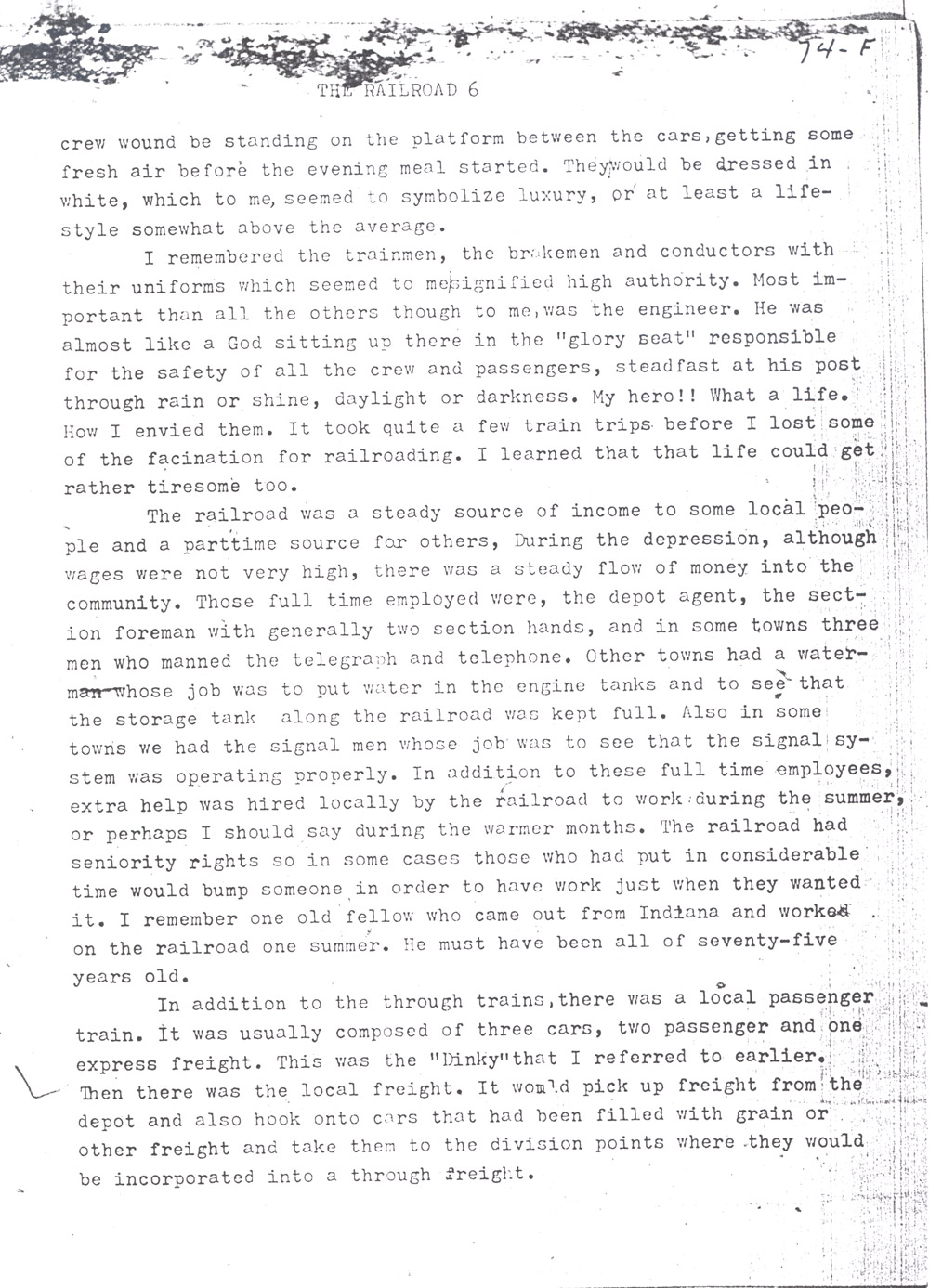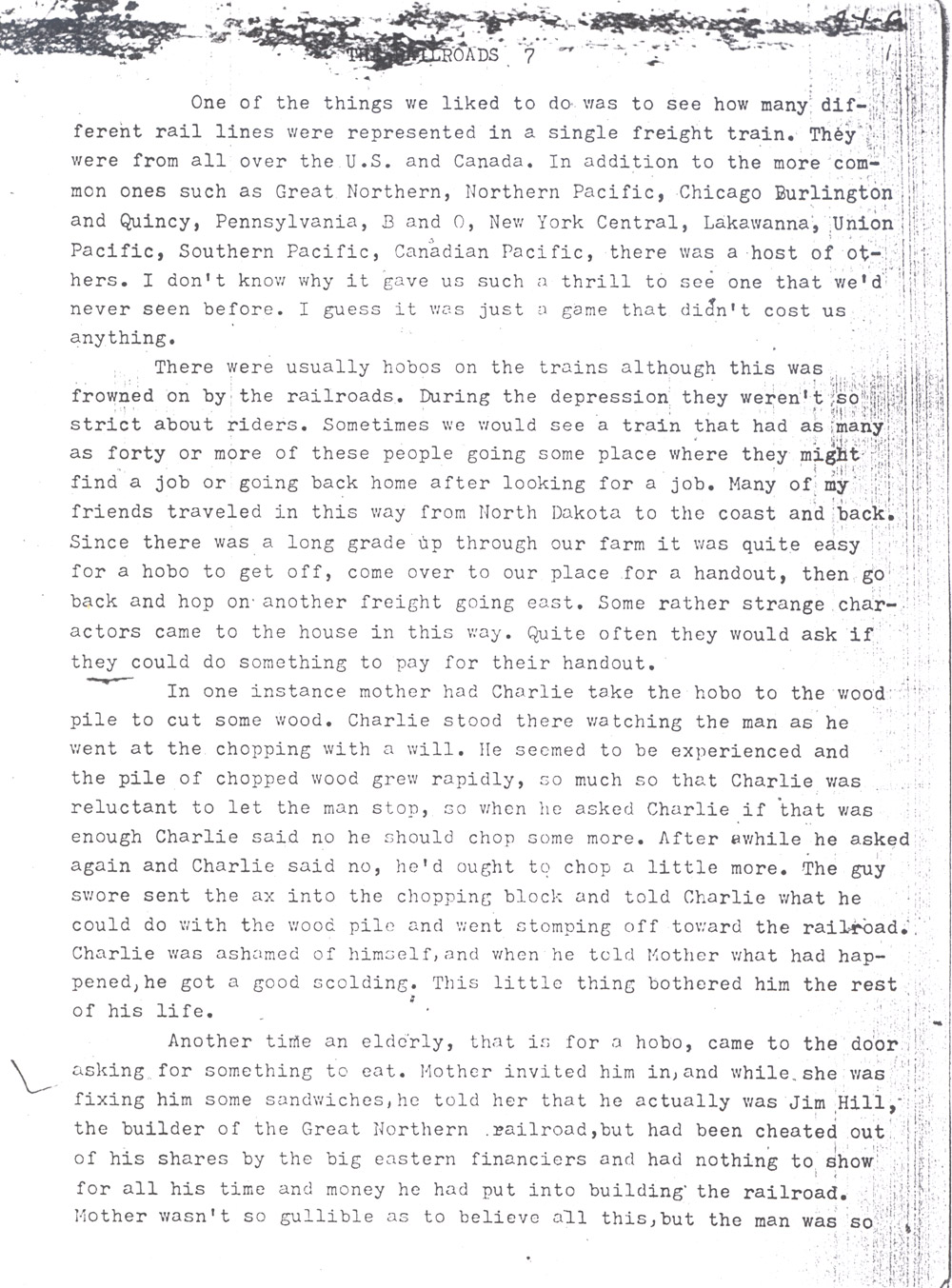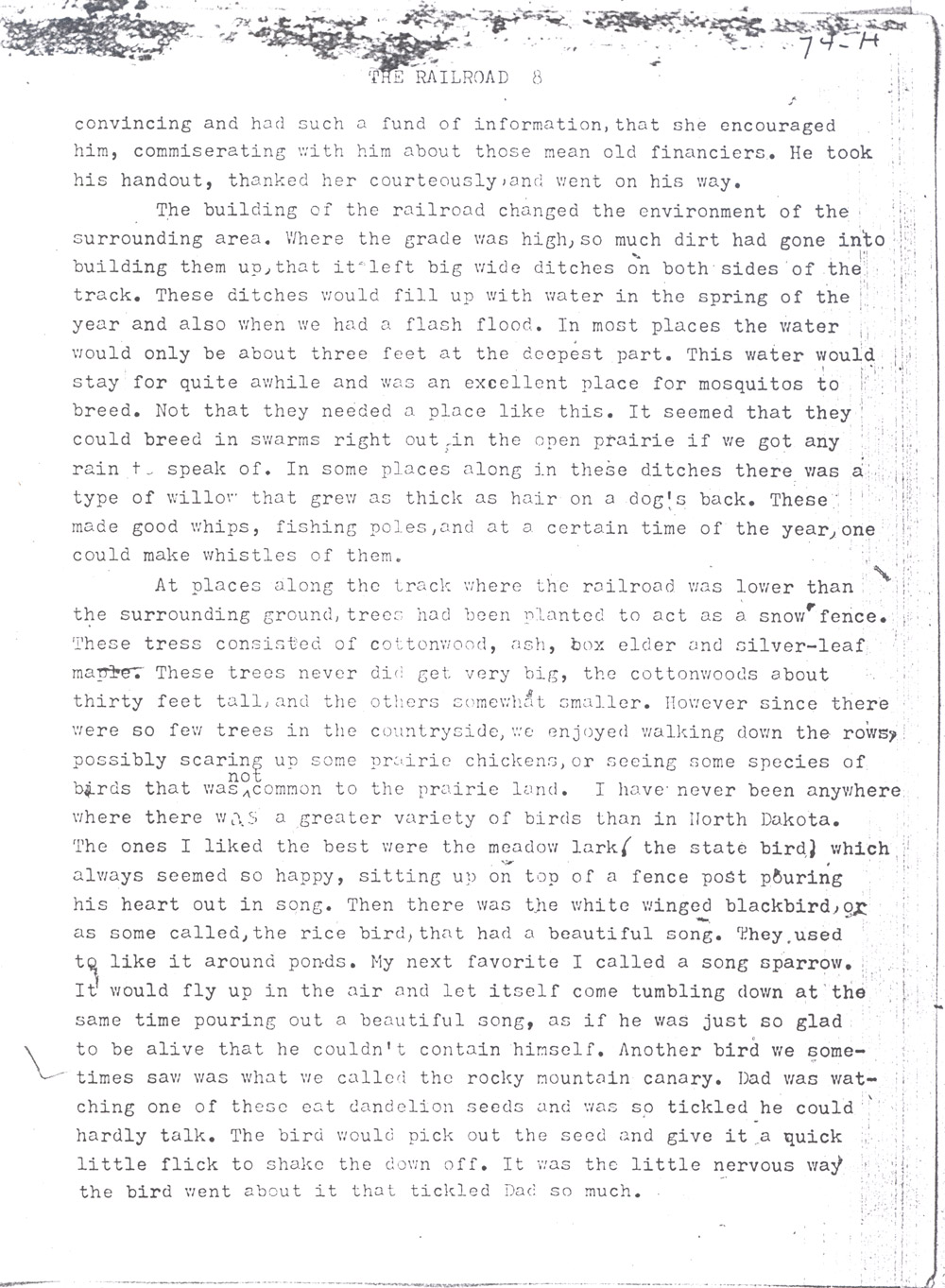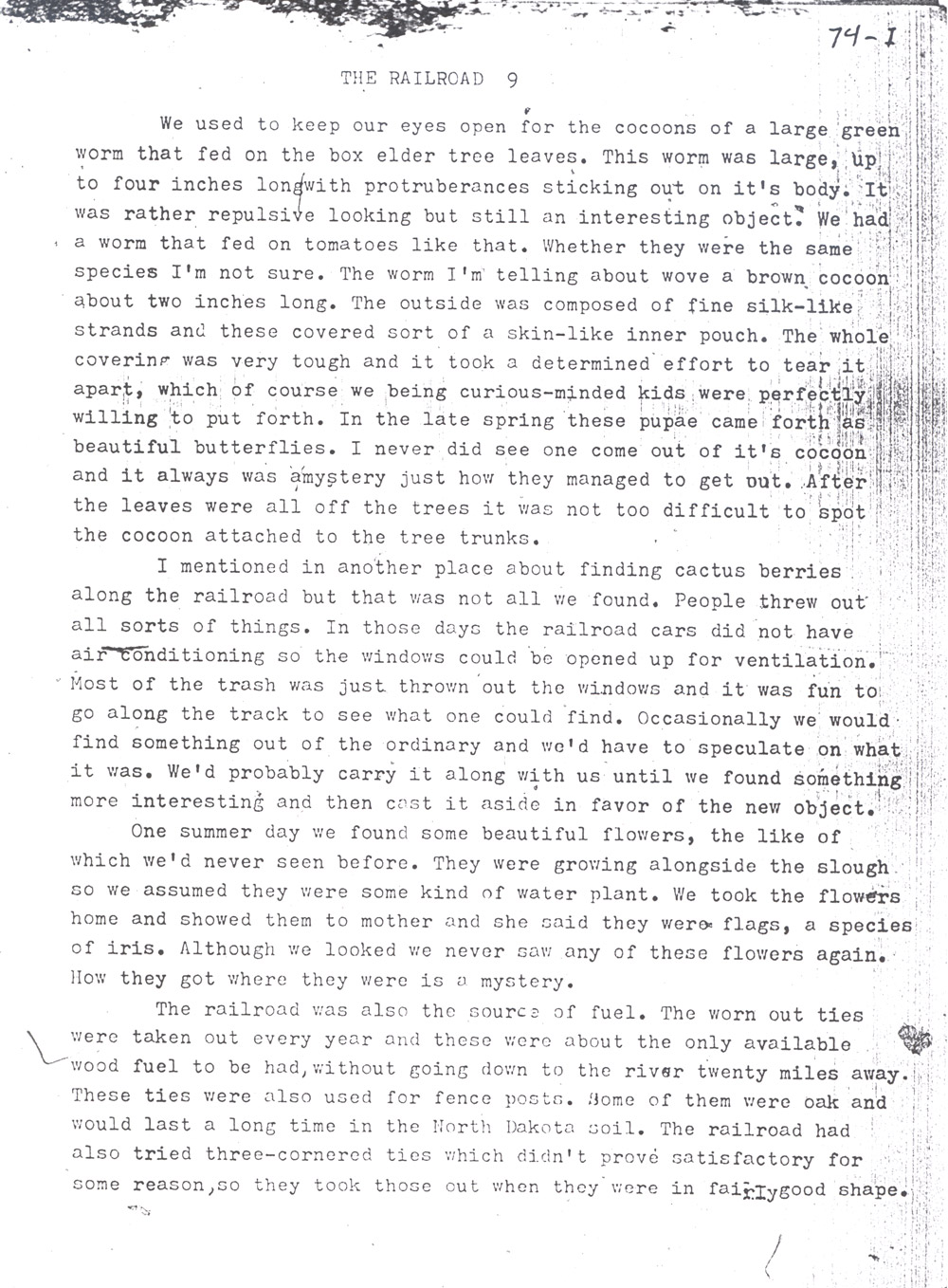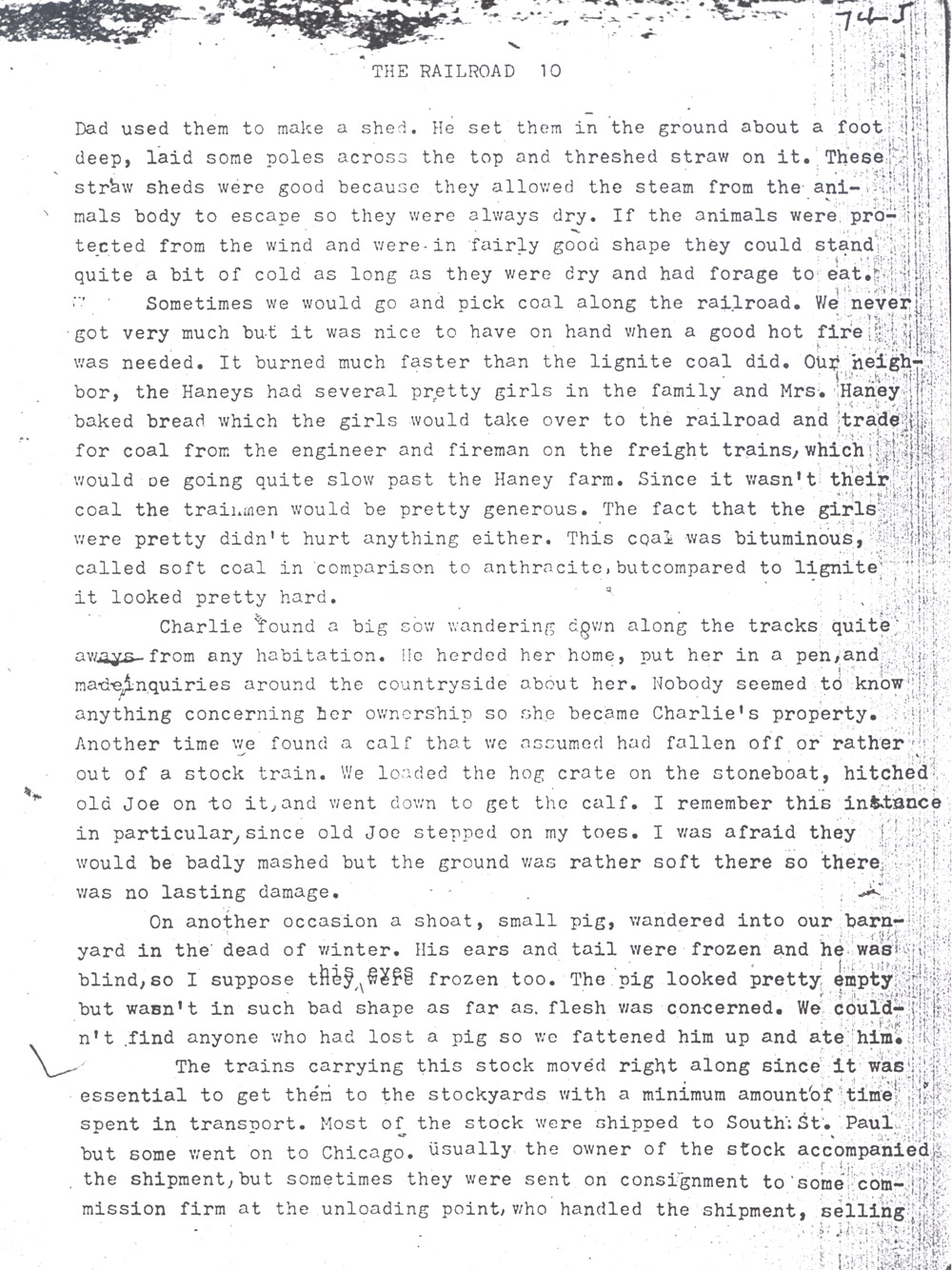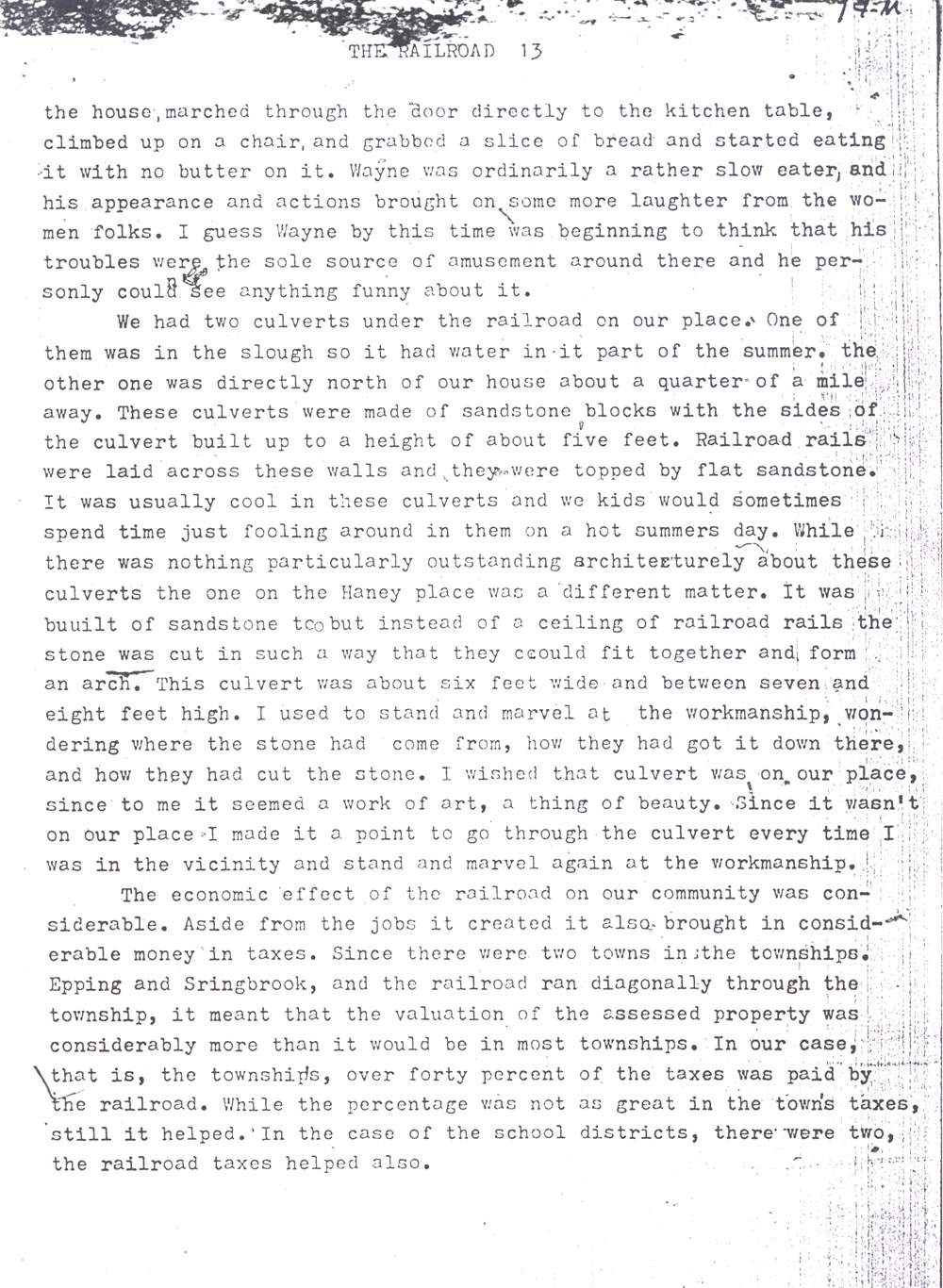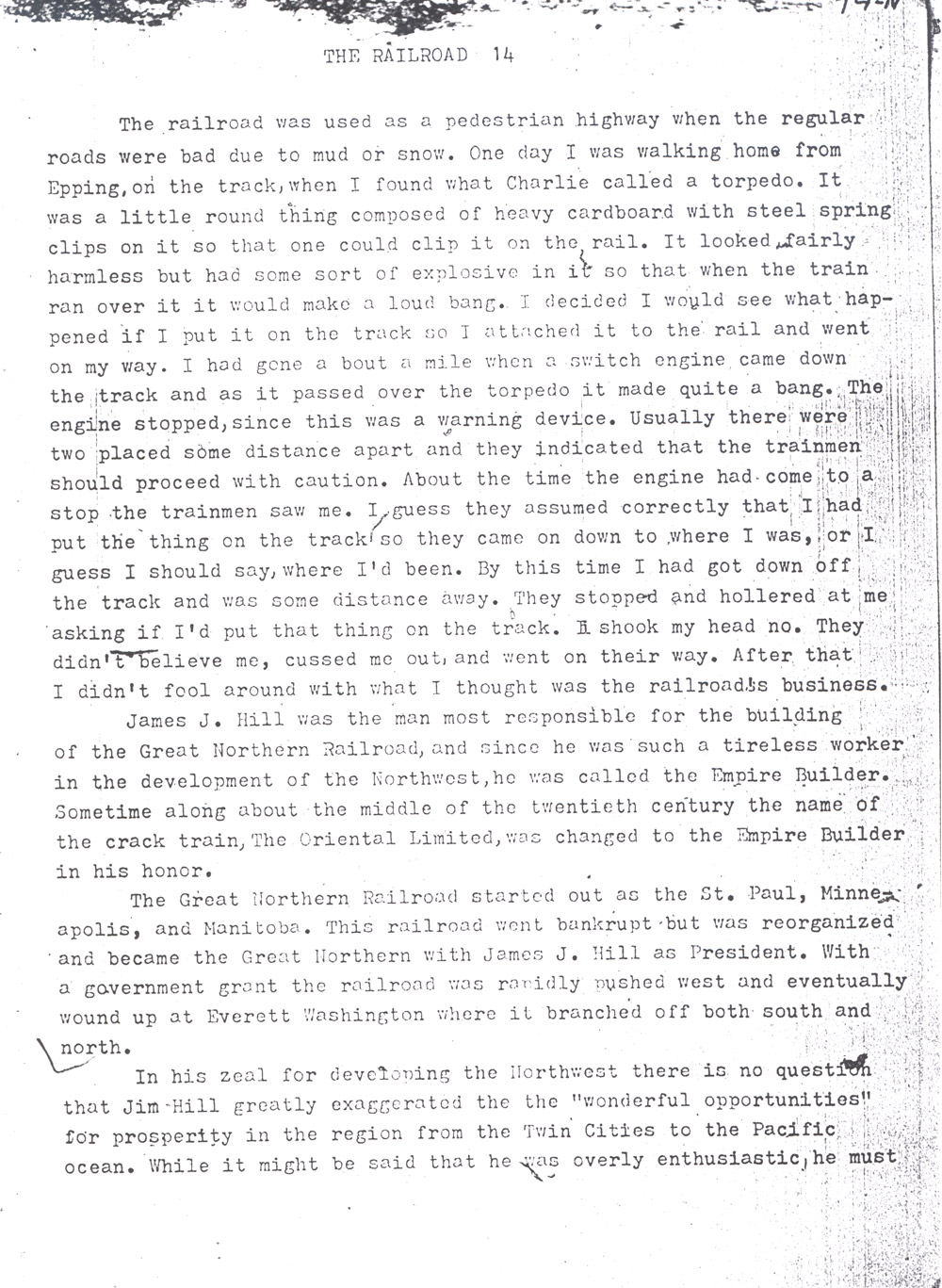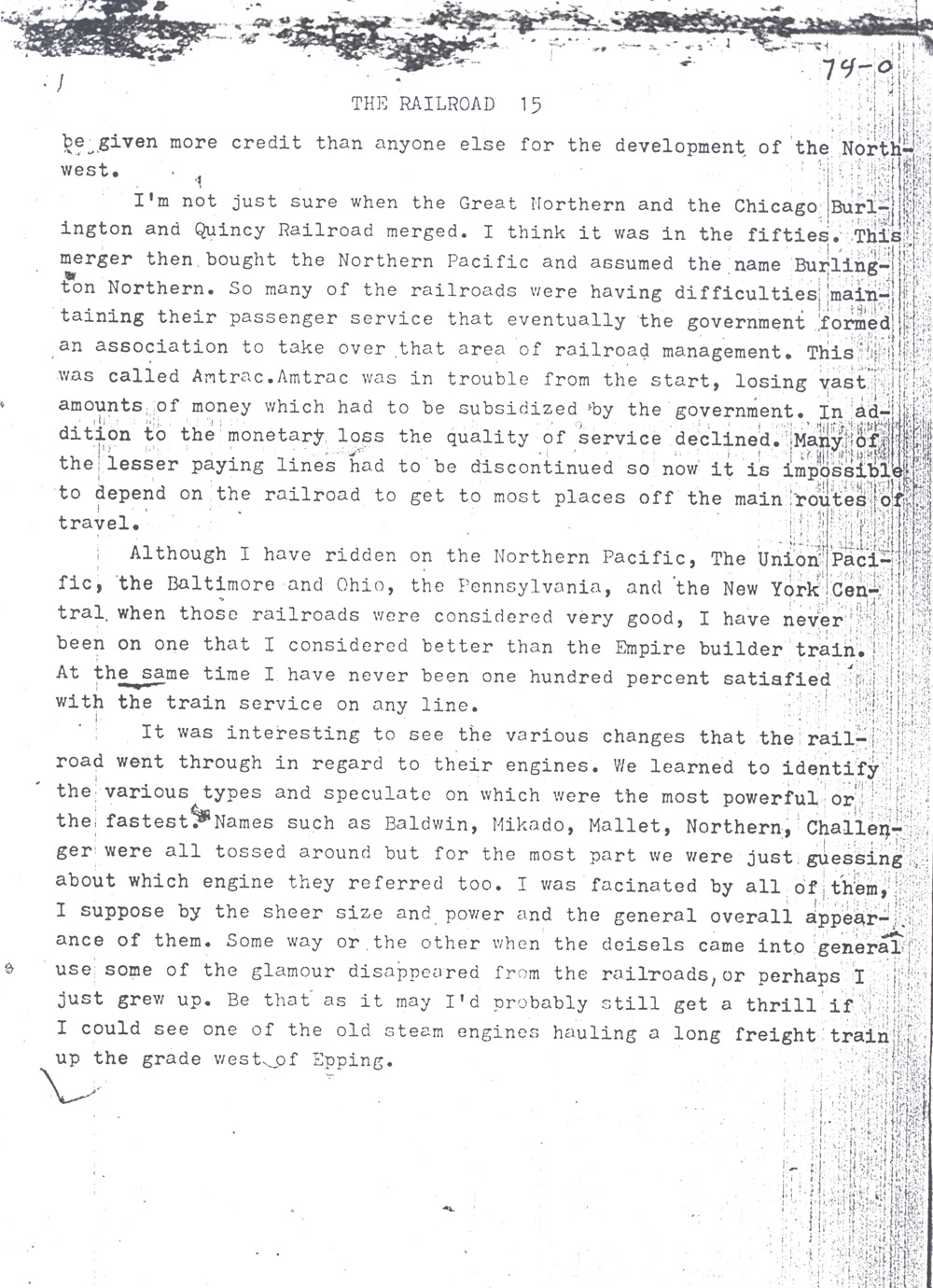 The three major railroads and the many smaller branch lines caused three major changes in the landscape of North Dakota. Railroad construction required leveling the land and building bridges across rivers and coulees. Towns grew up along the rail lines. Farms spread into every portion of North Dakota where the rail lines built branches and elevators. (See Document 1) By 1910, North Dakota had more miles of track per person than most other states. (See Map 1)