What recovered energy is:
Recovered energy is energy that would otherwise go to waste. It is also called waste heat energy or recovered energy generation (REG).

Recovered energy is used to produce electricity.
Recovered energy in North Dakota:
North Dakota has the first recovered energy generation (REG) system that uses the Northern Border Pipeline, which is a natural gas pipeline that runs about 1,400 miles through several states and into Canada.

The pipeline angles across the southwestern part of North Dakota.

While natural gas is being transported through a pipeline, it needs to be compressed (its molecules packed together) every 40 to 100 miles in order to keep it flowing through the pipeline.

Compressor stations are located along the pipeline route.
The natural gas is compressed by using special turbines.

Hot exhaust is created in this process.

The exhaust temperature ranges from 850⁰ to 950⁰ F (Water boils at 212⁰ F).

If this exhaust is not recovered, it goes to waste.

Ormat Technologies developed a way to use waste exhaust from Northern Border Pipeline to generate electricity.

Basin Electric, a North Dakota utilities company, purchases the electricity from three REG sites in North Dakota: Manning, St. Anthony, and Zeeland.

Each site produces 5.5 megawatts of electricity for a total of 16.5 megawatts

One megawatt of electricity can provide power to approximately 800 homes.

(3 x 5.5 = 16.5).

Montana-Dakota Utilities (MDU) owns an REG system near Glen Ullin, North Dakota.

This heat-recovery generation station generates 5.3 megawatts of electricity.
How recovered energy affects the people of North Dakota: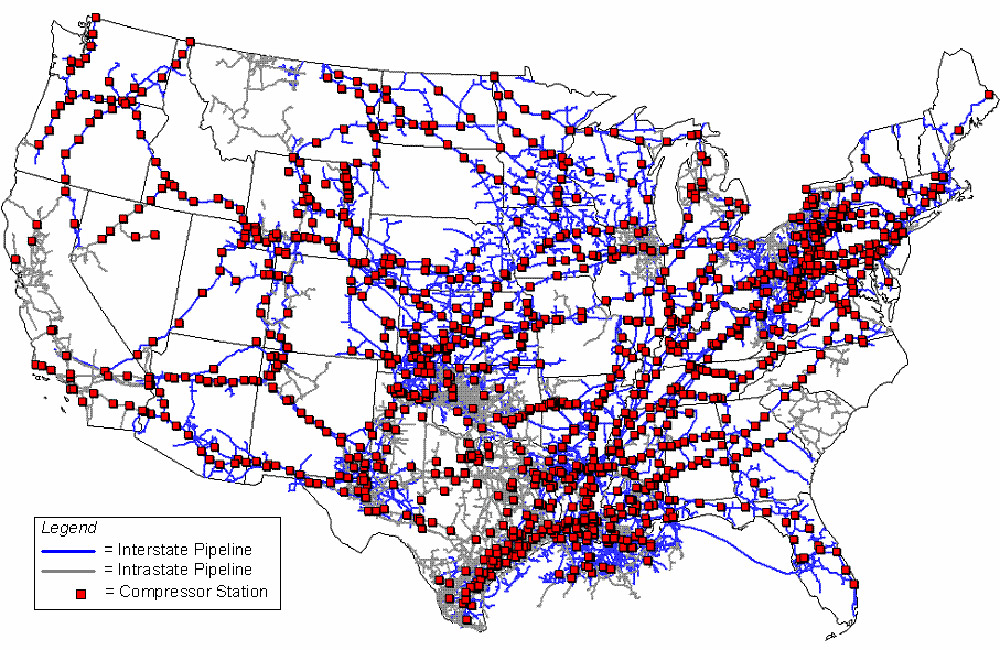 Gas pipelines located in North Dakota are a ready source for recovered energy generation (REG).
REG is low cost, and no fuel is needed.

No pollution results from producing electricity by REG.

Recovered energy provides a reliable source of power.

Power would still be available during blackouts.

REG is a new technology with promising job opportunities in a growing industry.