What geothermal energy is: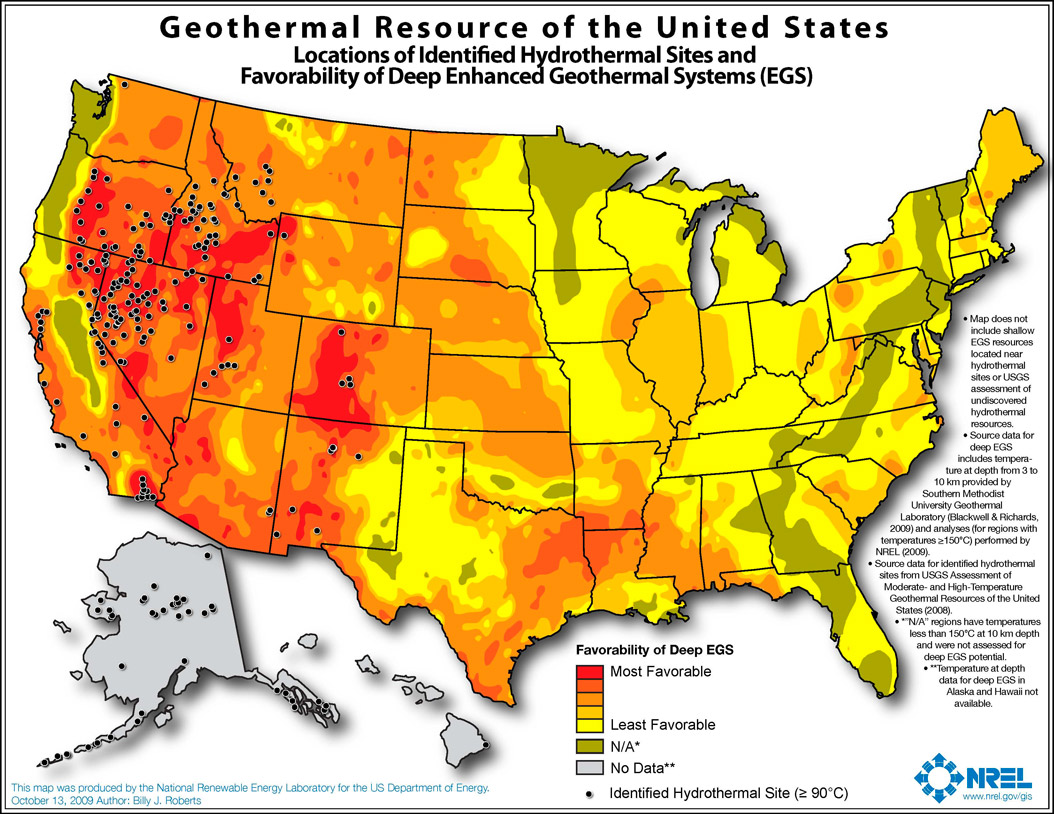 Geothermal energyGeo means earth. Therm means heat. is heat from within the earth.
Geothermal energy is renewable.

Heat is always being created in the core of the earth from the slow decay of radioactive particles.

Rocks and water deep underground absorb this heat.

Enhanced Geothermal Systems, or EGS, is a technology that produces electricity from the heat of the earth.

EGS can be developed where the underground rock has a temperature higher than 300⁰ F (150⁰ C).
Geothermal energy in North Dakota:
Western North Dakota has favorable locations for enhanced geothermal systems, or EGS.

Oil wells have been drilled deep into the earth in western North Dakota.

Scientists and researchers are using information from deep oil wells to help develop geothermal energy.
How geothermal energy affects the people of North Dakota:
Geothermal energy has the potential for North Dakotans to save money on their utility bills.

Geothermal heat pumps can be used to heat and cool homes.

Most new schools and other public buildings are adding geothermal heat pumps to their heating systems.

The development of geothermal energy for generating electricity has great potential in the state.

The University of North Dakota is researching deep-well drilling that is being done in western North Dakota for possible commercial development of geothermal energy.

Enormous geothermal power could be generated from oil field waters in the production of electricity.

Employment (job) opportunities are great for scientists, researchers, and other workers in the field of geothermal energy.