Traditional Leaders
LITTLE SHELL CHIEFS
Throughout the history of the Turtle Mountain Band there have been three Little Shell Chiefs. They all held the same name of Little Shell (Ase-anse). They were also called Aissance or Little Clam.
LITTLE SHELL I
Little Shell I was considered a British Ojibwa Chief of the Red River. He lived in the area of the Red River and Spirit Lake (Devils Lake). The Dakotas killed Little Shell I and the people of the camp at Spirit Lake.
LITTLE SHELL II
Little Shell II became the hereditary chief of the Pembina Band. Little Shell II was Chief during the time of the Old Crossing Treaty (1863). Little Shell and other Chiefs of the Pembina and Red Lake Bands were against the treaty. This treaty allowed the government to take 11 million acres of land along the Red River. To Little Shell II and the people, this was the land of their fathers. The treaty was signed under protest.
In 1807–1808 Ase-anse (Little Shell I) attempted to lead his followers to his ancestral residence at Man-e-to Sah-gi-e-gun (Spirit Lake, presently Devils Lake). This party all met their death on the prairies at the hands of the Dakota. In 1808, Ase-anse was one of the most influential of the Chippewa Chiefs of Pembina. Tanner (a white Ottawa captive) states that Ase-anse was the last of the "considerable men of his age" among the Red River Chippewa. Prior to his death in 1808, his son Tabasnawa, and an old woman, were also killed by the Dakota at the Wild Rice River.
LITTLE SHELL III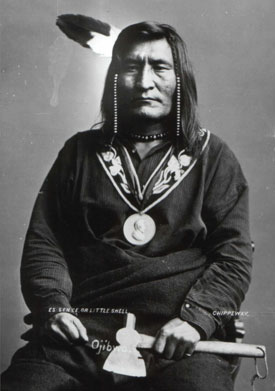 Little Shell III was the last in line of the hereditary Chiefs. He was the Chief of the Turtle Mountain Band. Little Shell III is noted for his involvement in the McCumber Agreement. He did not agree with its terms and refused to sign the McCumber Agreement. This Little Shell III had two wives. One of the wives died before Little Shell III reached the age of 56. He had four children: Mary, Joseph, Genevieve, and Pierre. In the early 1900s records show a boy named Thomas died. Pierre took the name of his brother, who had died before him. Pierre was also known as Kiyon. Kiyon never married, had children, or assumed the responsibilities of the Chief. With the death of Kiyon, the lineage of Little Shell line of hereditary Chiefs ended.
RED BEAR CHIEFS
In the history of the Turtle Mountains there were also two chiefs with the name Red Bear. The first Red Bear was involved with, and is noted for, signing the Old Crossing Treaty of 1863. He was also a sub-chief of the Pembina Band. His Indian name was Muskomaquah (Misko-mukwuh).
The second Red Bear was the son of the first. He was a Chief in Little Shell III's Band. They settled on the Turtle Mountain Reservation after the Executive Order of December 21, 1882.
RED THUNDER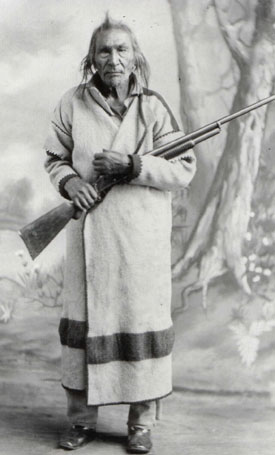 Red Thunder was very important in the history of the Turtle Mountain Chippewa. He was a secondary chief to Little Shell III. He was appointed by Little Shell III to preside over his 24-member council in Little Shell III's absence. He was instrumental in the McCumber Commission. Red Thunder is recognized for the speech he gave to the McCumber Commission:
When you (the white man) first put your foot upon this land of ours you found no one but the red man, and the Indian woman, by whom you have begotten a large family and pointing to the half breeds present, he said: "These are the children and descendants of that woman. They must be recognized as members of this tribe." We are all glad that our Great Father sent you here and we hope that you will relieve us from starvation, for we have nothing to eat. (Report of the Turtle Mountain Indian Commission, Government Document 44)
JOHN BAPTIST BOTTINEAU
John Baptist Bottineau was the nephew of Charles Bottineau, who co-owned a trading post with Charles Grant at Pembina. He was known as the first farmer of North Dakota. In his early years, John grew up in St. Anthony Falls, now Minneapolis, Minnesota where he studied law. He married Marie Renville, and moved to the Turtle Mountain area.
Little Shell III asked John Baptist Bottineau to represent the Turtle Mountain Band to negotiate the McCumber Agreement. As attorney for the Turtle Mountain Band, Bottineau traveled to Washington, D.C. on numerous occasions on behalf of the tribe. Officials of the Indian Bureau once removed him from the Turtle Mountain Reservation. He served for many years on the Turtle Mountain Tribal Business Council. Dedicated to the Turtle Mountain people, John Baptist Bottineau spent the last twenty years of his life in Washington, D.C. working on the Turtle Mountain Claim, during which he became a noted statesman. ("John Baptiste Bottineau," 1913)
KAISHPAU GOURNEAU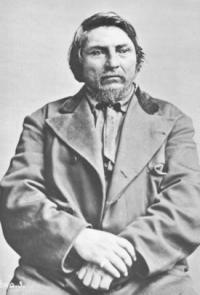 While there is little information available to document the transition in leadership during this period, it is reported that Kaishpau Gourneau was chief of the Turtle Mountain Band of Chippewa in 1882. (It is documented that Little Shell II lived at St. Joe but died in 1874. Little Shell III then became hereditary chief upon his father's death. Little Shell II lived near Plentywood, Montana, before coming to the Turtle Mountain in 1887). Meanwhile, Docket 113 states that in 1882, Kaishpau Gourneau was Chief of the Pembina Band. Kaishpau Gourneau traveled to Washington, D.C. and served on a treaty delegation from the Turtle Mountain Band of Chippewa.
Little Shell III returned in 1882 and called a meeting, apparently not aware that Kaishpau was Chief.
CHIEF KAKENOWASH (FLYING EAGLE) 1901–1930
Although not much information is available, early sources indicate Chief Kakenowash succeeded Chief Little Shell in 1901. Kakenowash, in the 1900s, is photographed, along with a tribal council member, Henry Poitras. Also, pictured is attorney John or Pierre Bottineau. A letter from the Turtle Mountain Agency superintendent indicates that in January of 1917, Kakenowash, with his interpreter, Eustache Roussin, went to Washington, D.C. to represent the tribe.
LOUIS RIEL 1844–1885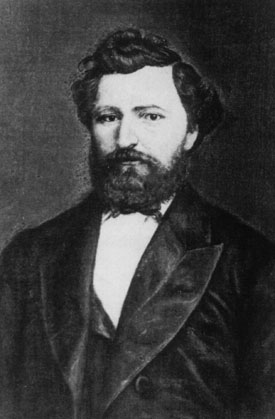 Louis Riel was born on October 22, 1844, in St. Boniface, Manitoba. His father was Louis Riel, Sr., and his mother was Julie Lajimodiere. He married Margaret Monette and they had two children. Riel was a strong, colorful, enigmatic man, fluent in four Native languages, along with French. Similar to many Métis he spoke little English. Riel became an Oblate novice and studied in Montreal, but returned west to the Red River and the Métis people. By 1869, the disappearance of the buffalo herds, the influx of settlers, intrusions of foreign cultures, and political and religious elements, resulted in rising tension and apprehension by the Métis people. (Coutu, 1980, p. 63-64) Dissatisfied with the Canadian government, Riel and his Métis followers led two rebellions. Following the defeat at the Battle of Batoche, Riel chose to surrender and stand trial so that at last, the Métis case could be heard. Riel was charged with high treason on July 6, 1885, a charge that called for the death penalty upon conviction. The jury consisted of six men, all of Protestant English stock. Riel was found guilty and was hung for treason in the early morning hours of November 16, 1885, in Regina, Saskatchewan. Riel is buried at St. Boniface, Winnipeg, Manitoba. (McLean, 1987, P. 229-231)
GABRIEL DUMONT
Gabriel Dumont was born on the prairie southwest of the Red River in 1837. His father was Isidore, or Ai-caw-pow (The Stander) Dumont. His mother was Louise Laframboise, a Sarcee. (McKee, 1973, p. 3) Gabriel Dumont was famous for his skill in the hunt, and for his leadership ability and generosity among fellow Métis. At a young age, Gabriel became an expert marksman and skillful horseman. His legend as a Métis grew as he distinguished himself as a buffalo hunter and a fearless warrior. Able to speak six native languages as well as French, he earned a reputation as a diplomat. (McLean, 1987, p. 110) During the second Métis Rebellion, Gabriel fled to the United States. He eventually joined Buffalo Bill's Wild West Show. Gabriel Dumont died on May 19, 1906. He is buried in the cemetery at Batoche in Saskatchewan, Canada.
KANICK
Kanick was an early leader of the Turtle Mountain Band of Chippewa. In 1892, he was given the English name of Walking Thunder. The October 1, 1911 census listed him as being 30 years old. His father was Little Crane who was chief Little Shell's brother. His mother's name was Okeshewashicha (Flying Swift) and his father's name was Ochechakonsh. He had three children, Judy, Mary, and Nanapush. (St. Ann's Centennial Guide, 1985, p. 131)
Historical documents indicate Kanick served on the council in the latter part of the 18th century and early 1900s. He traveled to Washington, D.C. with Chief Kaishpa Gourneau.
Contemporary Leaders
When the Turtle Mountain Band of Chippewa adopted and approved a constitution and bylaws on June 16, 1959, it did so as an "unincorporated Band"—indicating the tribe did not reorganize under the Wheeler-Howard Act, known as the Indian Reorganization Act of 1934. By the middle 1940s, the Turtle Mountain Chippewa had established a tribal business council. The people, however, still honored their traditional chiefs and leaders and provided a role for them. Through 1964, the last direct descendant of the hereditary Little Shell chiefs served in his official capacity as chief. Thereafter, contemporary leaders emerged. Some leaders ascended from their work with agents, Indian police, and/or boss farmers, while others were descendants of traditional leaders, either Métis or Plains Ojibway/Cree.
LOUIS MARION 1940–1944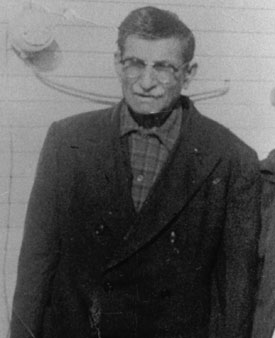 Louis Marion was born at Pembina, North Dakota, February 11, 1870. Louis was the son of Maxim Marion and Elise Jerome, grandson of Narcisse Marion and great grandson of Francois Marion. His family moved to Turtle Mountains around 1886. In 1893, he attended school at Rensselaer, Indiana for four years, and St. Joseph's College in 1891, and later Haskell Institute, Lawrence, Kansas. He served as mail carrier during World War I. He became chairman of the Tribal Council in 1940, and served one year terms in 1941, 1943, and 1944. He served as a councilman from 1945–1953. He is best remembered for keeping the Turtle Mountain people informed during World War I, for being an early entrepreneur, and for carrying on the tribe's history.
EDWARD JOLLIE 1945–1948, 1951–1953
Edward "Chick" Jollie was born in Belcourt, North Dakota, on March 18, 1907. He was the youngest child of James and Mary (Belgarde) Jollie. He received his early education in Belcourt, North Dakota and attended the Wahpeton Indian School, Wahpeton, North Dakota for grades seven and eight. He attended grades nine and ten at the Flandreau Indian Boarding School, Flandreau, South Dakota. He graduated from high school in Wilton, North Dakota in 1928. He also attended Haskell Institute, Lawrence, Kansas.
He returned to Belcourt and was employed at the Roads Department. Later he worked as assistant to the "Boss Farmer." He was active in tribal affairs for many years and was chairman of the Tribal Council in 1945, 1946, 1948, and from 1951 to 1953. He served as councilman from 1955 through 1958.
PATRICK "AUN NISH E NAUBAY" GOURNEAU 1954–1958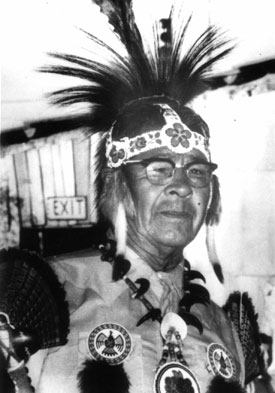 Patrick Moses Gourneau was born in 1904. He was born on the Turtle Mountain Reservation. His parents were Joseph and Eliza Gourneau. His grandfather was one of the warriors who signed the Old Crossing Treaty of 1863, Joseph Gornan. During his early years, he started a truck farm business. The business proved successful and lasted 23 years, supporting his large family.
Patrick Gourneau was elected as Chairman of the Council in 1954. At that time, the council was known as the "Chippewa Advisory Committee." As chairman he testified before Congress against termination of the Turtle Mountain Band. He served on a national committee on civil rights and was instrumental in putting together the charter for United Tribes Development Corporation. During his term he worked to secure 75 percent of the jobs for the Chippewa at the William Langer Jewel Bearing Plant.
He resigned from the Council in 1958 because of ill health. He wrote a history of the Turtle Mountains and took a strong leadership role in revival of the traditional customs of the Turtle Mountain Chippewa. In 1986, he was awarded the North Dakota Heritage Profile Honor Award. He died in 1989.
LOUIS LAFOUNTAIN 1959–1961
Louis F. LaFountain was born December 9, 1918. His parents were Louis L. LaFountain and Julia Poitra. He lived in Belcourt all of his life. He was a retired carpenter. The father of one child, he and his wife raised 36 foster children. He served on the Turtle Mountain Tribal Council from 1959 through 1961. He was a strong advocate for the Turtle Mountain Chippewa's right to govern themselves. He died April 11, 1985.
FRANCIS CREE 1962–1963, 1995–1996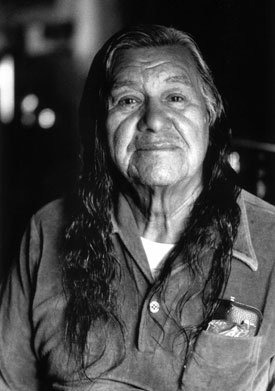 Francis Cree (Eagle Heart) is a spiritual leader of the Turtle Mountain Chippewa. He is also a teacher of the Plains Ojibway traditions. He was born on July 24, 1920, in Dunseith, North Dakota. He lived all of his life in the Turtle Mountains. He currently lives with his wife Rose Machipiness Cree (Hunts Thunder) in Dunseith. They raised a family of seven boys and seven girls. At the age of 14, Francis left home and went to work in Montana. He was a self-taught man, learning welding and construction labor skills. He joined the U.S. Army Reserve and served in World War I at the age of 15.
In 1962 Francis became Tribal Chairman. He served on the treaty committee. He strongly believed in better health care, which gained a new hospital for the tribal members. He also assisted in starting industry in the area. He helped secure resources for Chippewayan Authentics, an industry to reproduce native crafts, which opened in 1962.
After leaving the council, he remained involved throughout the 1980s and 1990s, and participated in such activities as the Save the Children's Committee, the Turtle Mountain Chippewa Heritage Center Board, and the Pow Wow Committee. Francis Cree also worked on the North Dakota Council for the Arts. He was given an award in 1985 by Governor George Sinner for his work.
In 1993, under the Kekahbah Administration, he joined the tribal council as an elder advisor. In his spare time, he continues to visit schools telling stories and teaching the history and traditions of the Plains Ojibwa to children.
ANDY TURCOTTE/REGINALD BRIEN 1964–1966
Little information is readily available at this time. Andy Turcotte was elected chairperson but was never seated. He was replaced by Reginald (Tiny) Brien.
MARY CORNELIUS/REGINALD BRIEN 1966–1968
Mary Cornelius was elected as chairperson but was not seated. Russell Davis, the Tribe's elected vice-chairman, replaced Ms. Cornelius. Mr. Davis later resigned and the council appointed Mr. Reginald Brien to fill the position.
Reginald "Tiny" Brien was born in Belcourt, North Dakota on April 9, 1932, to William Brien and Rose LaFromboise Brien. He attended elementary school in Belcourt, North Dakota, and high school at Stephan, South Dakota, where he graduated in 1950. He attended one year of college at Stillwater, Oklahoma, but left to join the Army where he served a tour of duty in Puerto Rico. He returned to Belcourt, North Dakota, married, and later attended Minot State University. There he completed all of his work for a degree in elementary education. Returning to the Turtle Mountains, he began working for the Turtle Mountain Tribe.
Between 1966 and 1968, upon the recall of Mary Cornelius, he was appointed to fill her unexpired term as chairperson. During those days, council positions were not paid positions. After leaving his position at the tribe, he worked for a number of years coordinating the tribe's fuel assistance program. He was elected to the Couture School Board and served for 20 years in various capacities, including two terms as chairman.
He was a strong advocate of sports activities for students, and faithfully attended school-sponsored sports events. He died on September 22, 1990. Each year a memorial athletic scholarship is presented by the family to a student who exhibits achievement in sports.
MARY CORNELIUS/PETER MARCELLAIS 1968–1970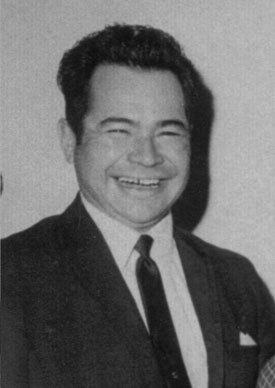 Peter Marcellais Jr. was appointed chairman of the Tribe when a conflict in self-government occurred in 1968. The elected chairwoman, Mary Cornelius, was removed from the office by a majority of the elected council. Marcellais was serving as vice-chairman of the council at the time.
Peter Marcellais Jr. was born in Belcourt, North Dakota on July 12, 1929. His adopted grandfather, Chief Marcellais, was the first chief of police for the Turtle Mountain Band of Chippewa. Born the middle son in a family of six brothers and three sisters, all of his early education was received in the community of Belcourt. Upon completion of school he joined the Army but was honorably discharged for medical reasons. Upon his return to the community, he became involved in local politics, where he was elected to the Tribal Council representing District II, the Belcourt community. Upon the recall of Ms. Cornelius in 1968, he assumed the position of Chairman where he served until 1970.
During his term, he initiated a tribal comprehensive economic development plan for the reservation, and organized a committee to promote tribal economic development. He was a strong advocate for a national American Indian coalition. He was one of the founding members of United Tribes Educational Technical Center. During his term, he was instrumental in establishing a state reservation-related office of economic development. He worked on a plan for a tribal golf course, race track, and swimming pool, of which two projects have become a reality. He worked at reestablishing an equitable per acre lease rate for tribal farmers, and worked diligently to bring the tribal hospital up to standards. He believed in fairness, a value which was reflected by the ongoing leadership he provided to tribal staff promoting standards of professionalism and efficiency in tribal programs management. He established equitable salary guidelines for tribal employees. (Howard Frederick, September, 1996)
In 1970, he chose not to run. After leaving the tribe, he established a road construction company, a venture which he later sold. He moved to South Dakota where he worked as the lead foreman for a construction company. He left a large family of accomplished musicians and singers, passing on a legacy and love of traditional Metchif music. He died in April of 1991.
EDWIN JAMES HENRY 1970–1976, 1980–1982
Edwin James Henry, Hot-Day Man, was born on the Turtle Mountain Reservation in 1929. He was a direct descendant of Chief Red Bear. A lifelong resident of the reservation, he raised a family of ten children and worked throughout the state to provide for them.
In 1970 he ran for Tribal Chairman and won. During his years in office he oversaw his family-owned construction business. Edwin James Henry is recognized for many accomplishments. Projects he initiated were the Turtle Mountain Manufacturing Company, the Headstart Program, the Turtle Mountain Community College, the Turtle Mountain Mall, Uniband, and the tribe's rural water system. He did the ground work for the new high school, recreation areas (pow wow grounds and race track), more than 400 housing units, a swimming pool, and the expansion of United Tribes.
He remained interested and active in tribe affairs after his term was over. In spite of an active political and business career, he continued to follow the traditional ways.
WAYNE KEPLIN 1978–1980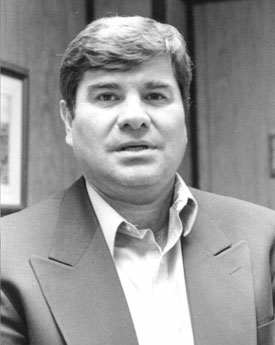 Wayne Keplin is the son of Earl Lawrence Keplin and Ida D. Allery. Wayne grew up in the Turtle Mountain community and graduated from Turtle Mountain High School in 1968. He received an undergraduate degree from Valley City State University, in 1970, and a Master's Degree in Vocational Education from the University of North Dakota, Grand Forks, North Dakota in 1981. He served for a time as tribal education director and instructor of industrial technology.
He served as tribal chairman from 1978 to 1980. During his chairmanship, he was responsible for computerizing the tribal finance department. He continued the tribe's housing development programs, and was responsible for moving the tribe into its first large venture into manufacturing. He was responsible for the tribe assuming financial responsibility for the high school from the Bureau of Indian Affairs. Through this action, he increased the capabilities of the tribe to assume responsibility for the education of its children.
After completing a master's degree he returned to the reservation where he was employed as athletic and vocational director for the Turtle Mountain school system. He was involved in the private sector and owned the first pizza shop in the community of Belcourt. He was the superintendent of the Turtle Mountain Community School District for a number of years.
RICHARD J. LAFROMBOISE 1982–1988, 1992–1994, 1998–2000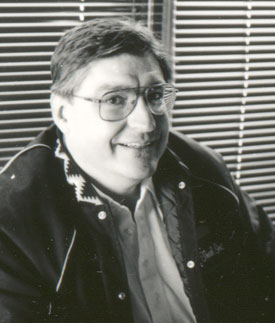 Richard J. "Jiggers" LaFromboise was born March 26, 1946. He attended elementary school at Ann's Mission in Belcourt, North Dakota and graduated from high school in Glasgow, Montana in 1964. He served in the U.S. Air Force until 1966. He attended Michigan University receiving a B.S. in Business. He pursued and received a Juris Doctorate of Law from the University of Oklahoma in 1977. He was employed as legal counsel for the Saginaw Band of Chippewa, Saginaw, Michigan, and the Omaha and Winnebago tribes of Nebraska. He was elected tribal chairperson in 1982, and served through 1984. He was reelected for two additional terms from 1984 to 1986, and from 1986 to 1988. During his succeeding two terms, he played a major role in the economic development at the reservation level, and a strong leadership role in national Indian affairs as well.
During his first term in office, LaFromboise spearheaded the payout of a treaty settlement that had lain dormant for many years. His concerns for the economic stability of the tribe came to fruition by securing for a closed military plant a military contract for the supply of trailers. He was featured by the Departments of Interior and Defense as a breed of new Indians. This contract provided 200 new jobs for the Turtle Mountain Chippewa. At his direction, the Turtle Mountain Heritage Center was built with left-over funds from the block grant.
In his second term as chairperson, he was instrumental in putting into place a community bowling alley and the expansion of mall businesses to local entrepreneurship. His administration sought support and secured funding for the construction of a new Dunseith Indian Day School and a school at St. Johns. Nationally, he served as a member of the National Congress of American Indians (NCAJ), and was elected and reelected as chairperson of the National Tribal Chairman's Association (NTCA), and organization of over 542 tribes.
During his third term, from 1992–1994, he brought the tribes gross income from $23 million in 1992, to more than $200 million in 1994. Most of the tribe's growth was in its business sector, primarily Turtle Mountain Manufacturing Company and Uniband. Under his leadership, the Tribe initiated negotiations with the Governor of North Dakota for the Turtle Mountain Band's involvement in Indian gaming. Under his leadership, the tribe's private sector grew from 27 private entrepreneurs in 1982 to more than 200 by 1992. His administration was responsible for laying the groundwork for an improved tribal transportation system, increasing the availability of hard surfaced roads, from twelve to 30 miles of concrete highway, and extending the road system to St. Johns, North Dakota.
His fourth term was marked by close work with Turtle Mountain Community College to secure funding for new buildings. As a team member, he supported the college's accreditation. His administration's land acquisition efforts concluded the purchase of San Haven and 640 acres for the Tribe. His administration also saw the creation and expansion of Uniband, a data entry company. Since that time, the venture has experienced phenomenal growth, expanding into five North Dakota communities and several cities across the country. Richard "Jiggers" LaFromboise attributes the successful efforts of his tenure as chairperson to the councilmen with whom he served.
Currently serving as a consultant to various groups, he resides in Belcourt and Minneapolis.
TWILA MARTIN-KEKAHBAH 1988–1992, 1994–1996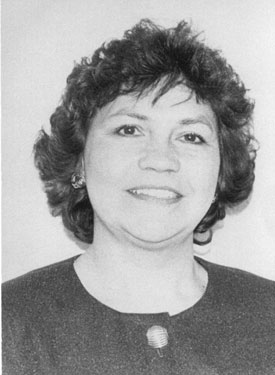 Twila Martin was born on May 22, 1947. Her father was Henry Martin and her mother is Flora Gourneau Martin. During her elementary school years she attended St. Ann's Catholic Mission School, and received a high school diploma from Turtle Mountain High School. In 1965 she graduated from the Turtle Mountain High School, Belcourt, North Dakota. She graduated from the University of North Dakota with a Bachelor of Science degree and n 1973 received a master's degree from Pennsylvania State University.
During her career she served as co-director of the new Turtle Mountain Community College, educational consultant at Haskell Indian Junior College in Lawrence, Kansas, while her husband (Rollin Kekahbah, a Kansas Indian) taught there. She served as a fellow of the Kellogg Foundation.
In 1988 she ran for the chairmanship of the Turtle Mountain Band of Chippewa and was elected. She became the first woman to serve as a tribal chairwoman in the history of the Band. She served three terms as tribal chairperson, serving consecutively from 1988 to 1990 and from 1990 to 1992. She was reelected from 1994 to 1996. Her leadership as tribal chairperson promoted the understanding and significance of tribal sovereignty as vested in the tribal constitution. She supported the development of the Turtle Mountain Community Development Foundation, leading the tribal council to appoint a foundation committee in 1987. She, along with others, was instrumental in securing tribal set-aside of 20 percent of the treaty monies for community development.
Under her succeeding administrations, she, along various councils, saw the leveraged buy-out from the management agreement between the Tribe and Unibase for 100 percent acquisition of Uniband as a tribal company; the negotiation of debt forgiveness with the Bureau of Indian Affairs of $3.9 million for Turtle Mountain Manufacturing Company; and the construction of numerous tribal facilities which required a concentrated effort of lobbying and testifying before Congress and many federal government agencies. Some of these facilities included the Quentin Burdick Memorial Hospital and Clinic, the Dunseith Day School, and the Indian Health Services staff quarters. Her administration asserted the tribe's sovereignty by filing a lawsuit against the Bureau of Indian Affairs for mismanagement of interest funds of the Pembina Claims, and for not upholding the Bureau's moral and legal responsibility to manage tribal trust funds. The tribe also asserted its rights by bringing suit prohibiting the Bureau of Indian Affairs from reduction-in-force notices without tribal consultation. It is her belief that respect for a government by the people could only be assured when the people were knowledgeable about tribal laws, and that the courts knew the laws. Only then could there be true accountability, true separation of powers, and true democracy. (Kekahbah, 1997)
Today, she continues to work along with family members, with Kaishpau Enterprises, a family-owned local consulting firm, founded in 1992.
MELVIN L. LENOIR 1996–1997
Melvin was born at Belcourt, North Dakota, June 7, 1938, the son of Michael Lenoir and Mary Belgarde. He was raised and educated at Belcourt, graduating from Turtle Mountain Community High School. On June 26, 1968, he married Joyce Lilley. He attended technical school and worked as a police officer for 20 years before resigning.
He began his political career in 1982, as elected councilman for District 1 of the Turtle Mountain Band of Chippewa. In November 1996, Melvin was elected chairman of the Turtle Mountain Band of Chippewa. He served a brief five months as chairman, and died in office.
RAPHAEL JOHN DECOTEAU 1997–1998
Raphael was born in Belcourt, North Dakota on April 16, 1955. His parents were the late Benjamin DeCoteau and Priscilla Rose St. Clair. He married the former Carla Davis, and has two sons and two daughters.
He attended elementary school at the Dunseith Day School, Dunseith, North Dakota, and the Wahpeton Indian School, Wahpeton, North Dakota. He graduated from high school in 1974 from Flandreau Indian School, Flandreau, South Dakota. His higher education includes graduation from the North Dakota State Police Academy, the Minneapolis Police Reserve Academy, Minneapolis, Minnesota, and a one-year Institute on Supervision, Golden Valley, Minnesota in 1981–1982. He completed the advanced course Supervision II in 1982.
He credits successful leadership to his varied experiences and background in law enforcement. DeCoteau was a police officer for seven years, served as tribal prosecutor and public defender for the Turtle Mountain Tribal Court. This experience afforded him the opportunity to understand the legal system, setting and enforcing laws. He used his background to enter into politics and to run for political office in 1986 as a representative of District 4 on the tribal council. He attributes his success in the election and his leadership on the council to his 5-year involvement with the American Tae Kwondo Association, an experience that has taught him courtesy, respect, and discipline. He is a 2nd degree blackbelt.
Raphael DeCoteau served two terms on the tribal council from 1986–1988, 1988–1990. In 1994, He was elected as representative from district #4, but because of turmoil in tribal government, did not complete the term. In November of 1996, he was again elected as a district representative, and voted vice-chairman of the tribe by a majority of the tribal council. On April 22, 1997 by appointment of the tribal council, he assumed the position of tribal chairman to fill the unexpired term of the late chairman, Melvin Lenoir.
While councilman under the LaFromboise Administration, projects in which he assisted were: construction of the Quentin Burdick Health Care Facility, negotiations with Unibase to form Uniband, the tribe's data-processing firm; negotiations for funding for a newly constructed Dunseith Day School; negotiations in the gaming compact between the tribe and the state; rebuilding of the reservation road system; and Project 2000, which provides for new state-of-the-art facility for Turtle Mountain Community College.
Devoted to physical fitness and wellness, he was instrumental in the acquisition of the Dunseith Day School health addition, which includes $150,000 worth of weight and fitness equipment. In his spare time, he teaches students the martial art of Tae Kuando.
In his role as chairman, the tribe will assume the responsibility for direct administration, and operation of its housing programs, which will include the construction of homes. His philosophy embraces an open-door policy - promoting partnerships with the state, other tribes, the private business sector, and the federal government. It is his conviction that economic development is vital for the reservation and that by building bridges for the rural areas, both the reservation and the entire state will benefit.
His personal belief is grounded in the conviction that the success of a leader is determined by the ability to balance mental, spiritual, and physical health, in order to lead with conviction and honesty. (Raphael DeCoteau, 1997)
RICHARD MONETTE 2000–2004
Richard Monette was elected tribal chairperson of the Turtle Mountain Band of Chippewa in 2000. Richard is the son of Fritz Monette, long-term tribal councilman of the Turtle Mountain Band of Chippewa.
Richard Monette has a M.A. degree from the University of North Dakota and Juris Doctorate degree from the University of Oregon. Prior to returning to the Turtle Mountain area, Mr. Monette served as Special Judge for the Trial Court of the Turtle Mountain Band of Chippewa.
Under his administration, a constitutional review commission was formed to review and update the Constitution of the Turtle Mountain Band of Chippewa. Following internal tribal turmoil, the Chairman was removed from office by the Tribal Council on May 16, 2002. He was reelected for a second term, however, in November of 2002. (North Dakota Bluebook)
KENNETH W. DAVIS 2004–2006
DAVID "DOC" BRIEN 2006–2008
RICHARD MARCELLAIS 2008–2010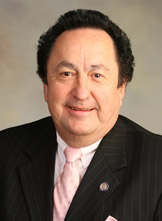 Richard Marcellais was elected tribal chairman in November of 2008, succeeding David Brien. Marcellais has an AAS degree in business administration and structural drafting degree, is a Vietnam veteran, and served in the U.S. Army from 1968 to 1971. Marcellais is on the board of the Turtle Mountain Community School elementary and middle school, and president of the National Indian School Board Association. He's also a member of the American Legion and Veterans of Foreign Wars in Belcourt, and National Active and Retired Federal Employees Association Charter No. 2168.
He and his wife, Betty, have two sons. Marcellais has served in the North Dakota Senate since 2007, serving District 9.
MERLE ST. CLAIR 2010 - Present