North Dakota is an agricultural state. (See Image 1.) The state's economy has depended largely on agricultural production and businesses that support agriculture such as seed companies and implement dealerships. Only recently has the oil industry begun to claim a substantial share of the state's economy.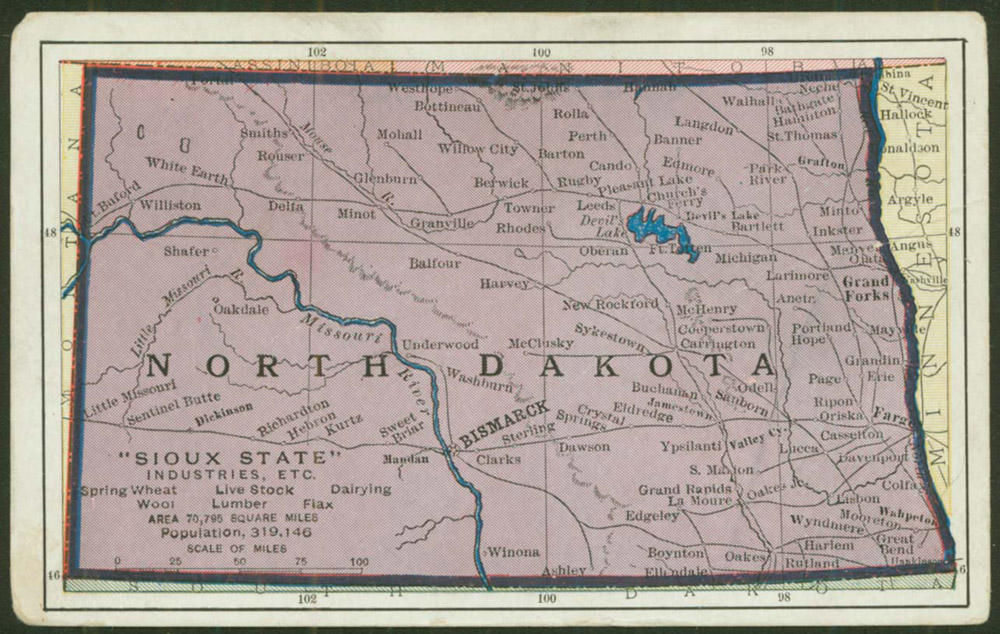 Manufacturing has not had a strong place in North Dakota's economy, but there has always been a need for some industrial manufacturing. Many towns had small brick-making factories along with small businesses that fabricated metal goods. Some towns had cigar factories where employees rolled tobacco into cigars and packaged them for sale. There were also meat processing plants. Some, like the Armour Packing Company plant in West Fargo, were large meat processing operations that sold their products on the national market. Many small towns had small meat processing plants that served the local community. (See Image 2.)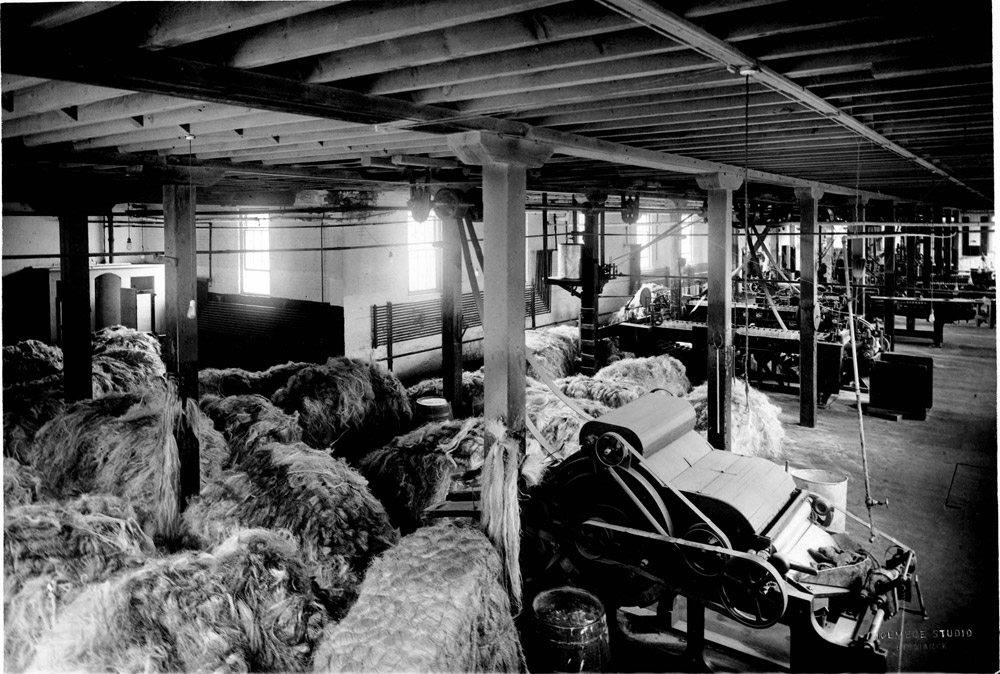 Between 1940 and 1990, the number of manufacturing businesses as well as the number of industrial employees grew steadily, but not dramatically. Many of the manufacturing plants produced agricultural equipment. As farms decreased in number and grew in size, farmers purchased more equipment. The equipment replaced farm workers who turned to factories for jobs.The North Dakota State Penitentiary in Bismarck has manufactured a variety of materials since 1894. Inmates work at the prison industries to learn a skill, to earn money for the prison, and to supply local consumers with needed goods.
The prison produced binder and baling twine and rope from 1899 to 1970. Prisoners worked in a brick yard from 1894 to 1940. Prisoners could work in the casket shop from 1936 to 1965. There was a book bindery from 1958 to 1976. Of course, prisoners also made vehicle license plates. Today, the industrial division of the state penitentiary is called Rough Rider Industries. There are six small factories that produce signs, plastic products, hardwood lumber, upholstered furniture, metal fabrication, and janitorial products.
Wages paid to North Dakota factory employees tended to be lower than the national average. For instance, in 1969, the average weekly wage of factory workers was $129.51. North Dakota factory workers made $111.02 per week which was about 85 per cent of the national average. However, North Dakota wages were probably high enough to cover North Dakota's low cost of living.
Throughout the last half of the 20th century, North Dakota remained near the bottom of the list of manufacturing states. Only Nevada and Wyoming had fewer manufacturing plants than North Dakota. Nevertheless, manufacturing held a small, but important, place in North Dakota's economy.
| | | |
| --- | --- | --- |
| Year | Number of Manufacturing Plants | Number of Employees |
| 1943 | (unknown) | 5,600 |
| 1947 | 362 | 6,100 |
| 1958 | 405 | 7,000 |
| 1963 | 459 | 7,000 |
| 1972 | 482 | 10,000 |
| 1982 | 587 | 10,000 |
| 1987 | 626 | 15,000 |
Why is this important? Although North Dakota's agricultural production and supporting industries have always been the largest and most important segment of the state's economy, manufacturing also has a part in the economy. As the number of farms and number of farm employees continues to decrease, manufacturing will absorb more workers. The oil industry has also created more demand for small, local manufactures. North Dakota will never overtake major manufacturing states, but manufacturing will continue to grow at a slow, steady pace.