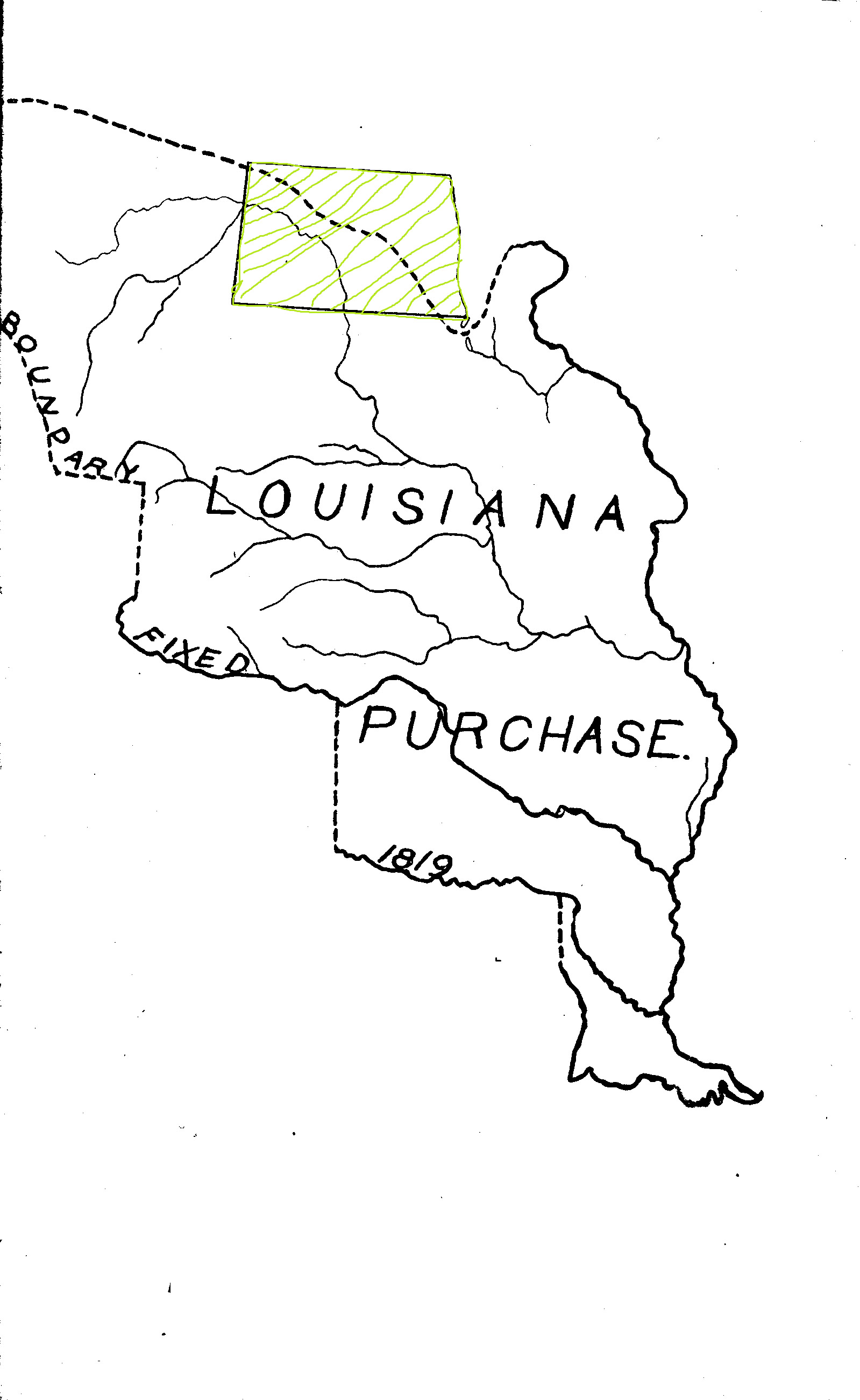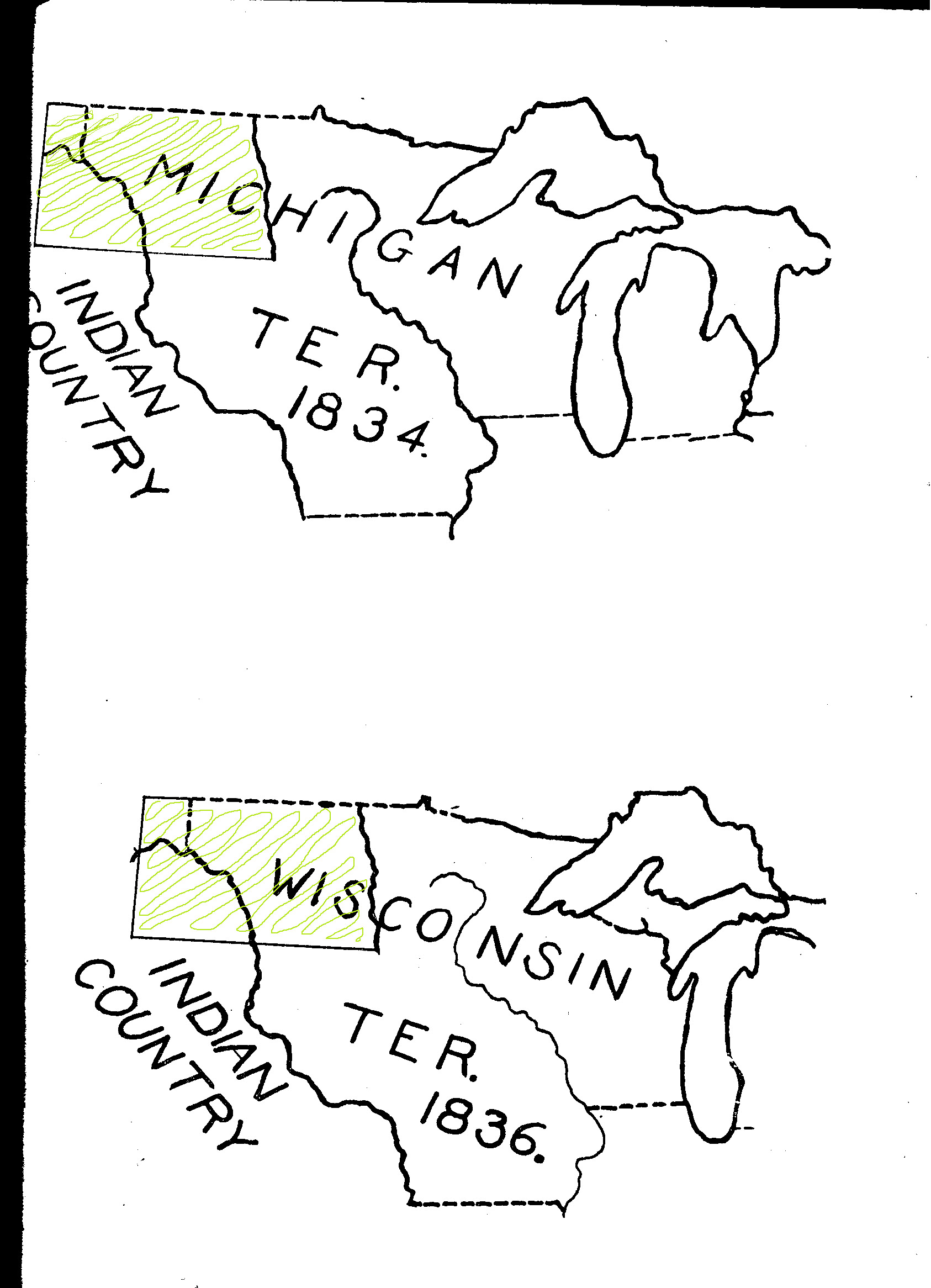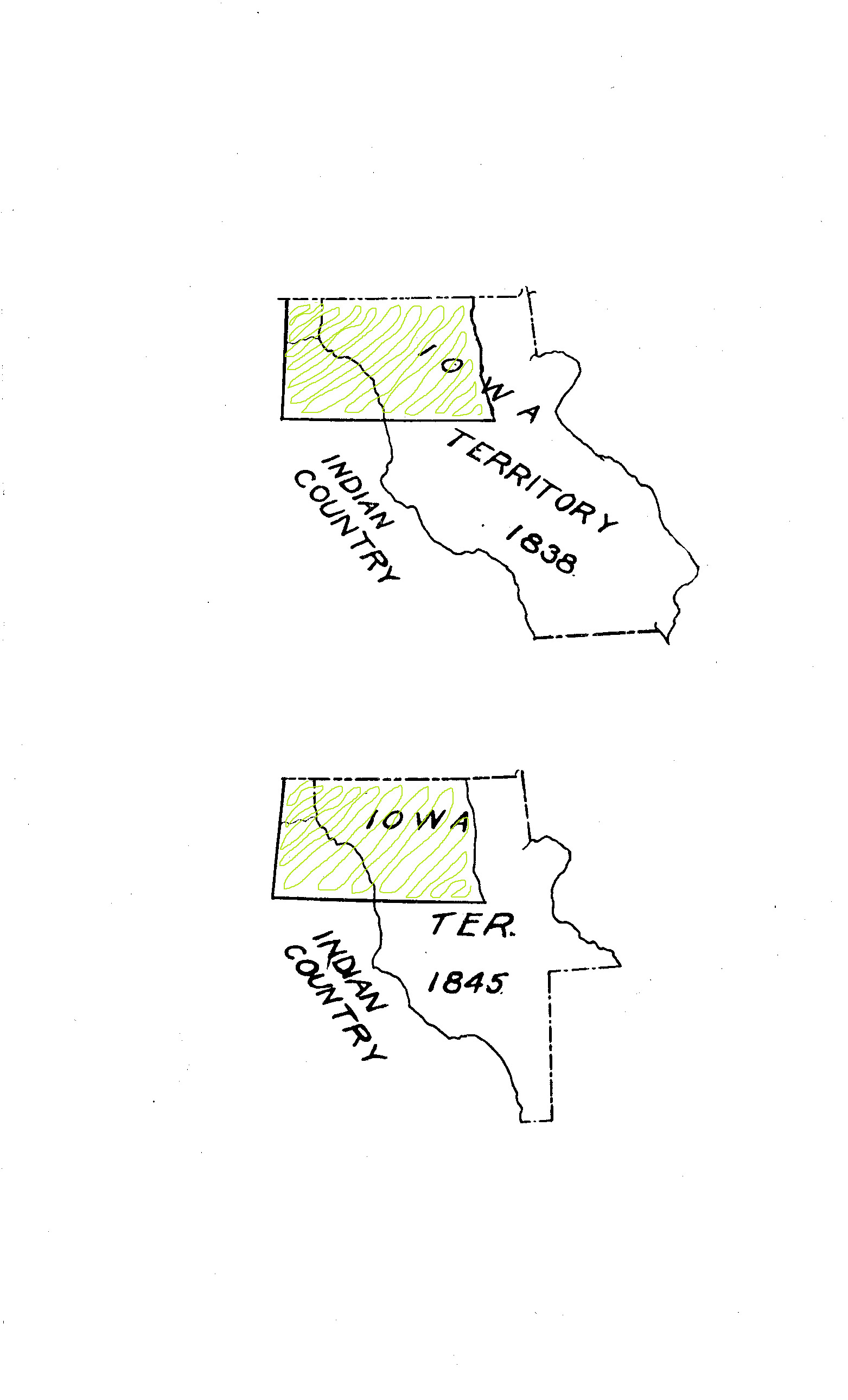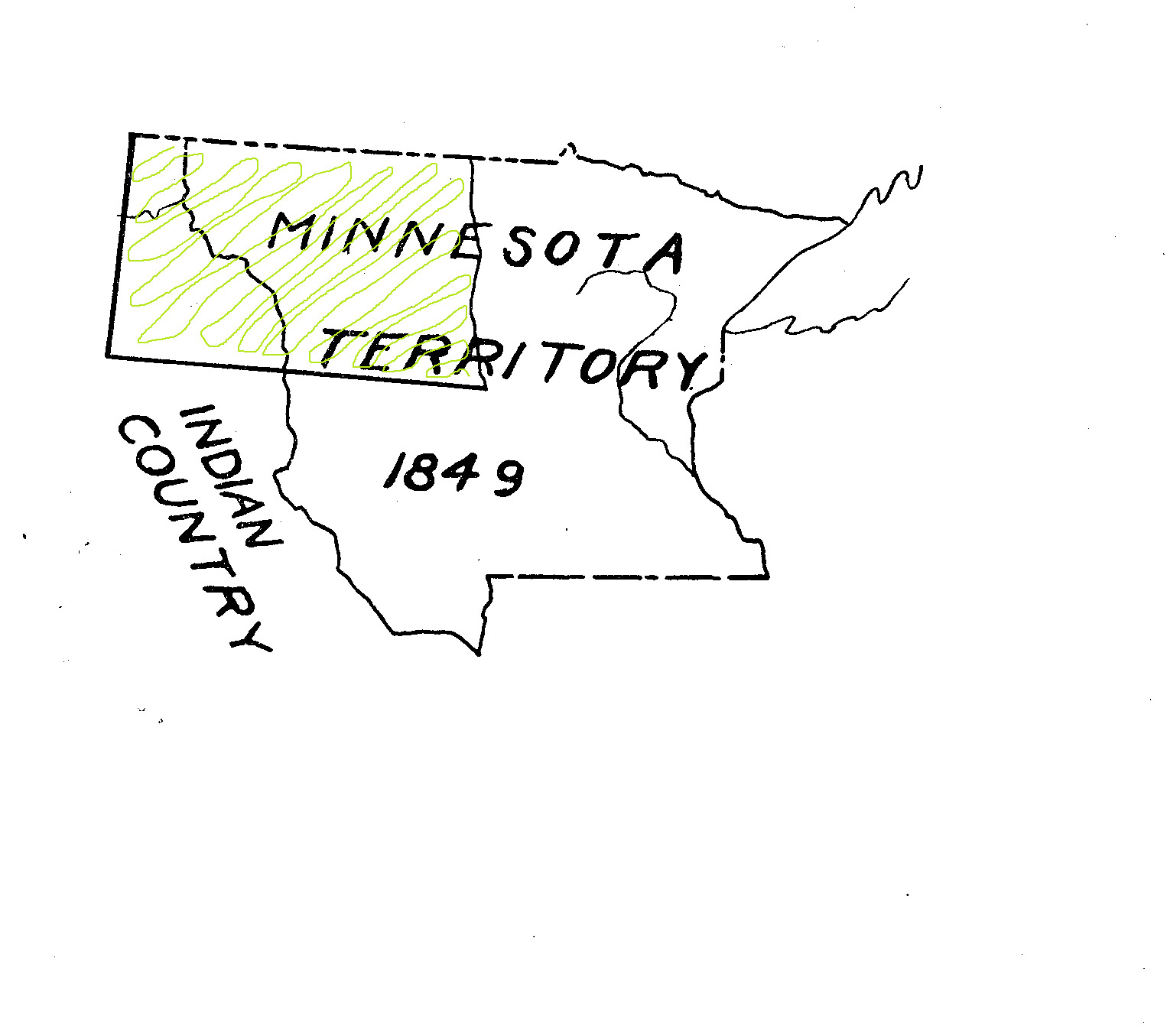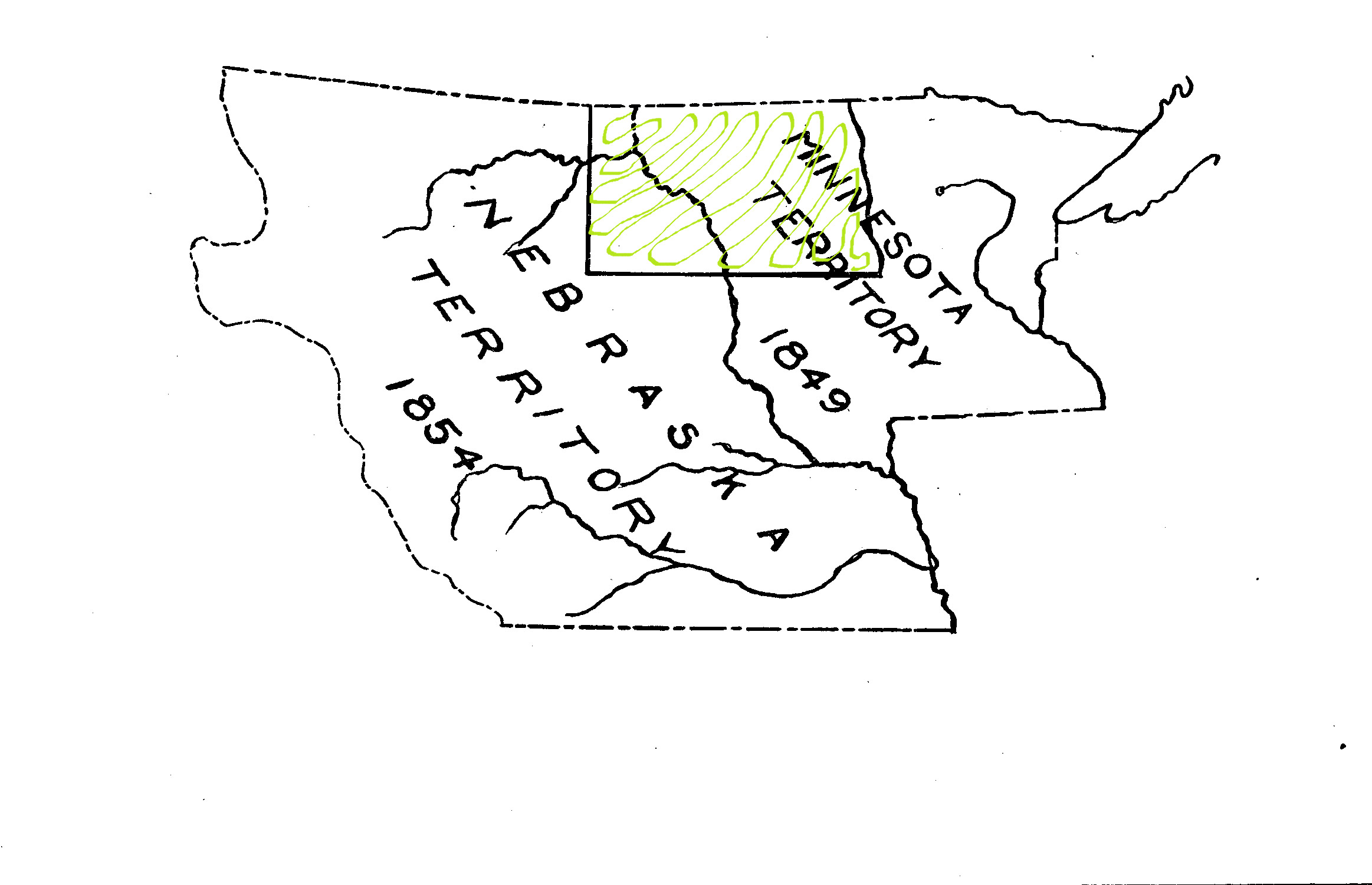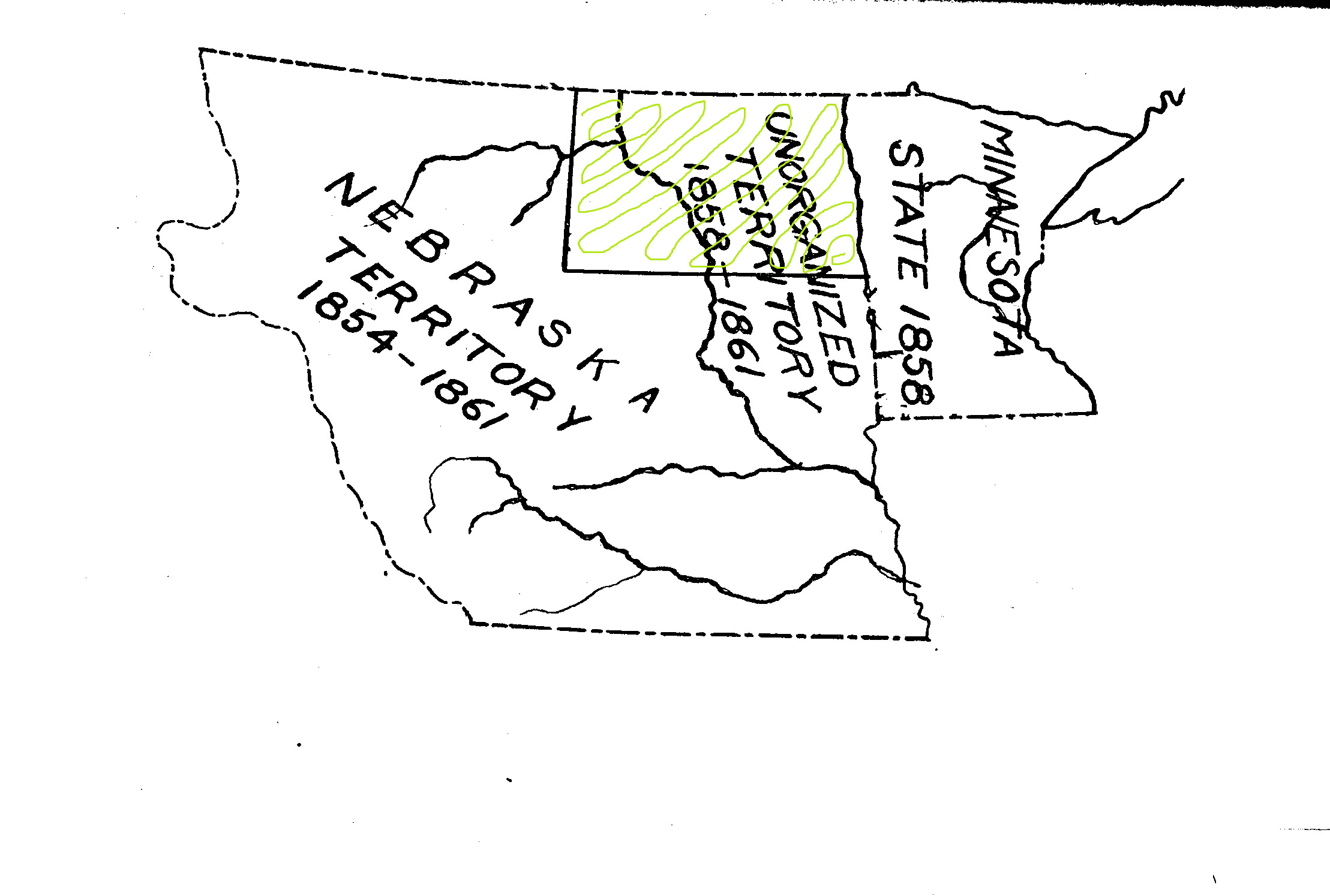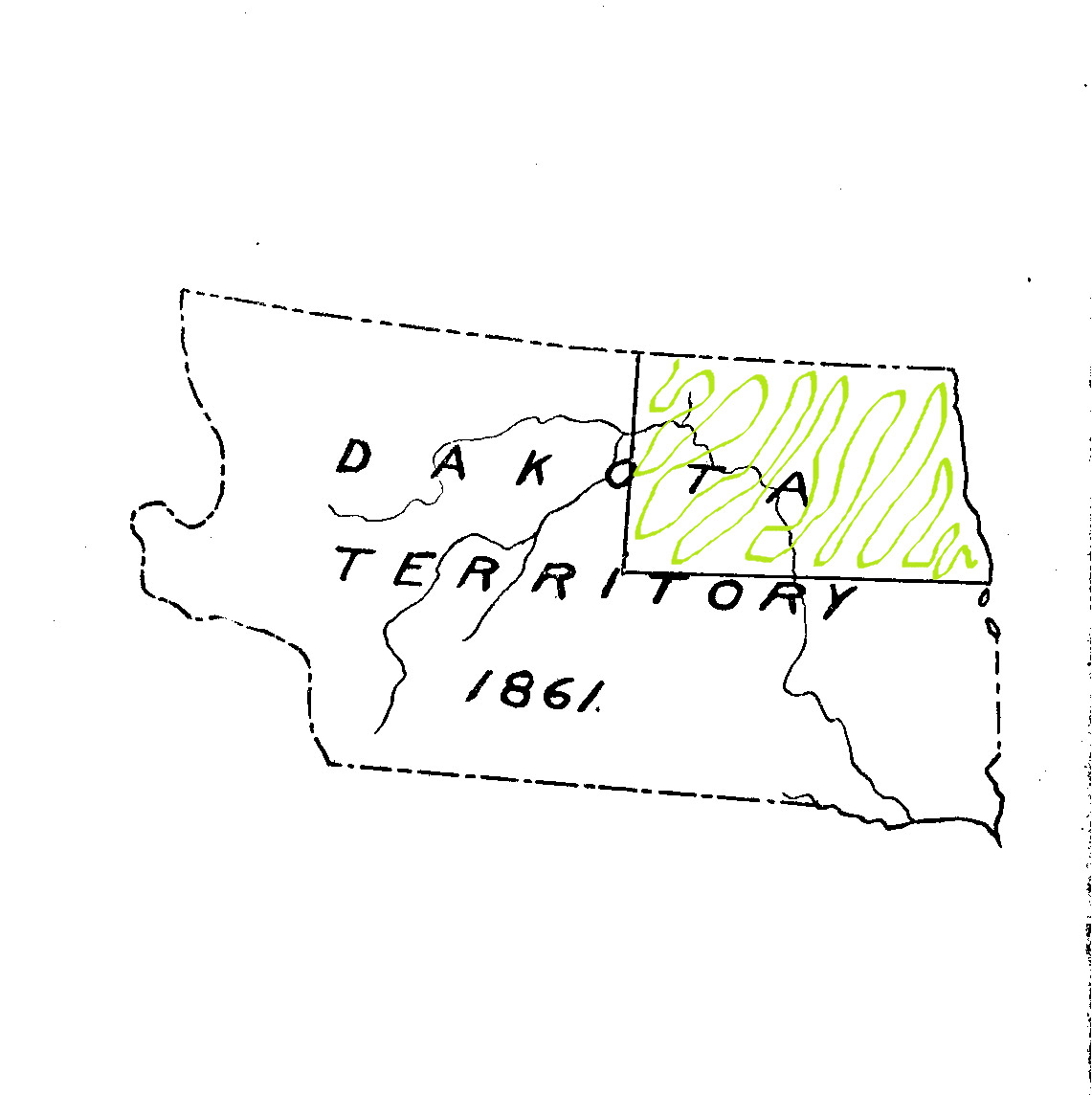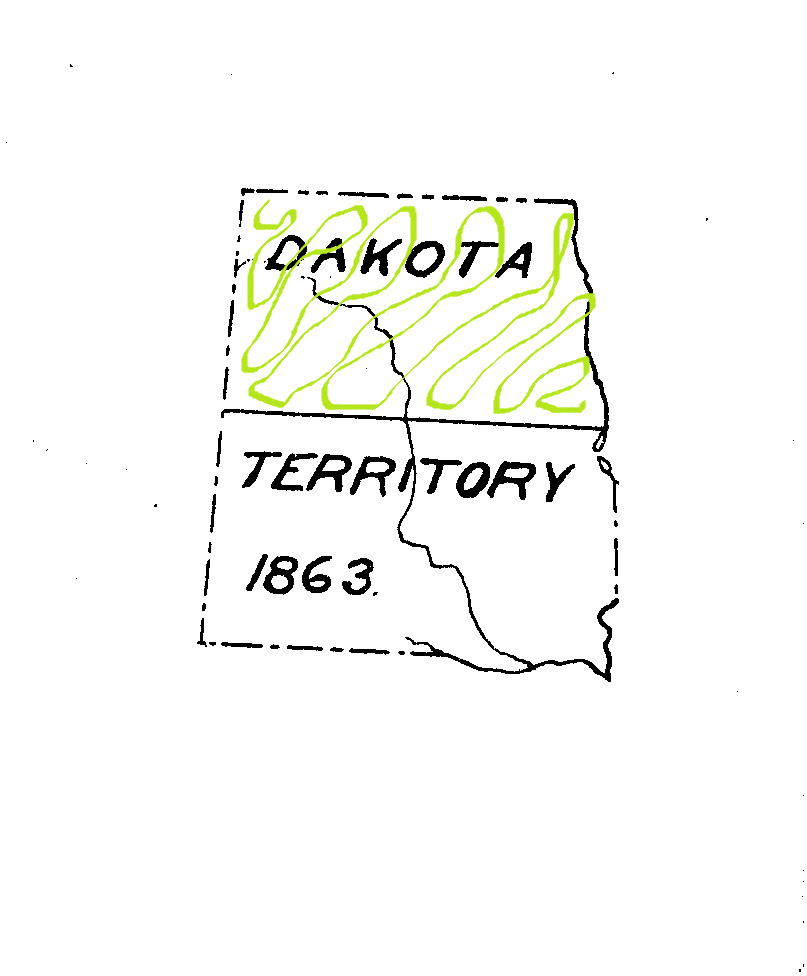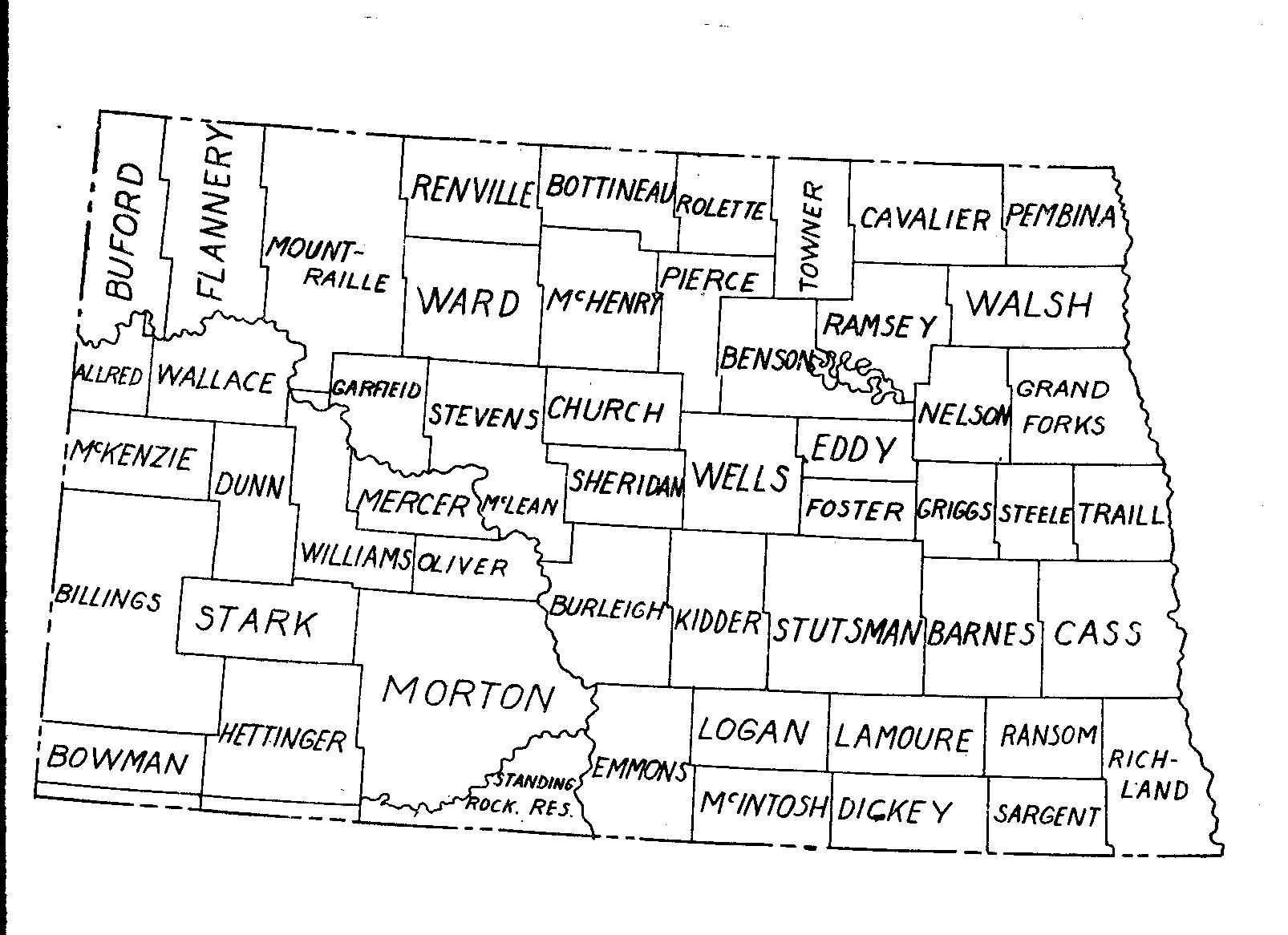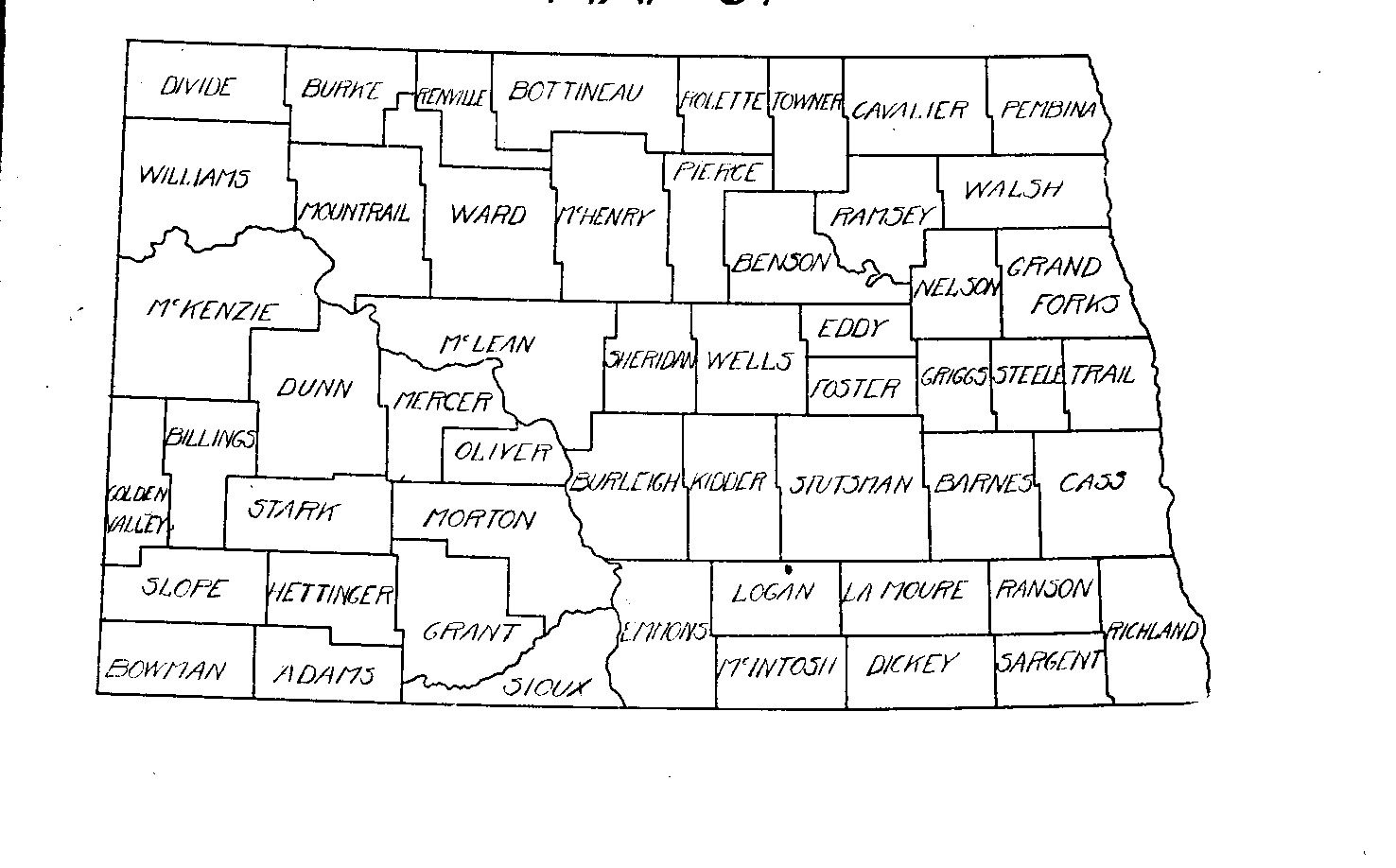 This series of maps shows how the state of North Dakota was carved from the northern Great Plains. About half of the state was included in the Louisiana Purchase (1803). The other half was part of an area that was claimed by Great Britain until 1814. From 1834 to 1861, other territories to the east and south claimed a portion of North Dakota, but few of those territories could extend their governments or services to such a remote area. Indeed, when Minnesota became a state in 1858, the western portion of Minnesota Territory (today's eastern North Dakota) was excluded, leaving the eastern portion of North Dakota without any political status at all.
As you study these maps, locate the outline of North Dakota which indicates where the state will be formed in 1889.
Source: "History of the Formation of Counties in North Dakota." Collections of the State Historical Society, Volume V, 1923.