Biofuels are fuels produced from biomass materials.

The main biofuels produced in North Dakota are ethanol and biodiesel.

Ethanol, or ethyl alcohol, is a grain alcohol made from biomass.

It is produced by fermenting the sugars found in corn or other grains.
Fermentation is the chemical breakdown of a substance by bacteria, yeasts, or other microorganisms to convert sugar to ethyl alcohol.
Corn is the major source of ethanol in North Dakota, as well as in other parts of the United States.

Ethanol is produced from field corn fed to livestock, not sweet corn that humans eat.

In ethanol production, only the starch portion of the corn kernel is used; the remainder of the corn is used for livestock feed.
Corn Trivia

An ear of corn contains roughly 800 kernels in 16 rows.
A pound of corn consists of approximately 1,300 kernels.
A bushel of shelled corn weighs 56 pounds. (One bushel = 128 cups.)
100 bushels of corn contains approximately 7,280,000 kernels.
Corn is produced on every continent except Antarctica.
North Dakota farmers produce approximately 320 million bushels of corn each year.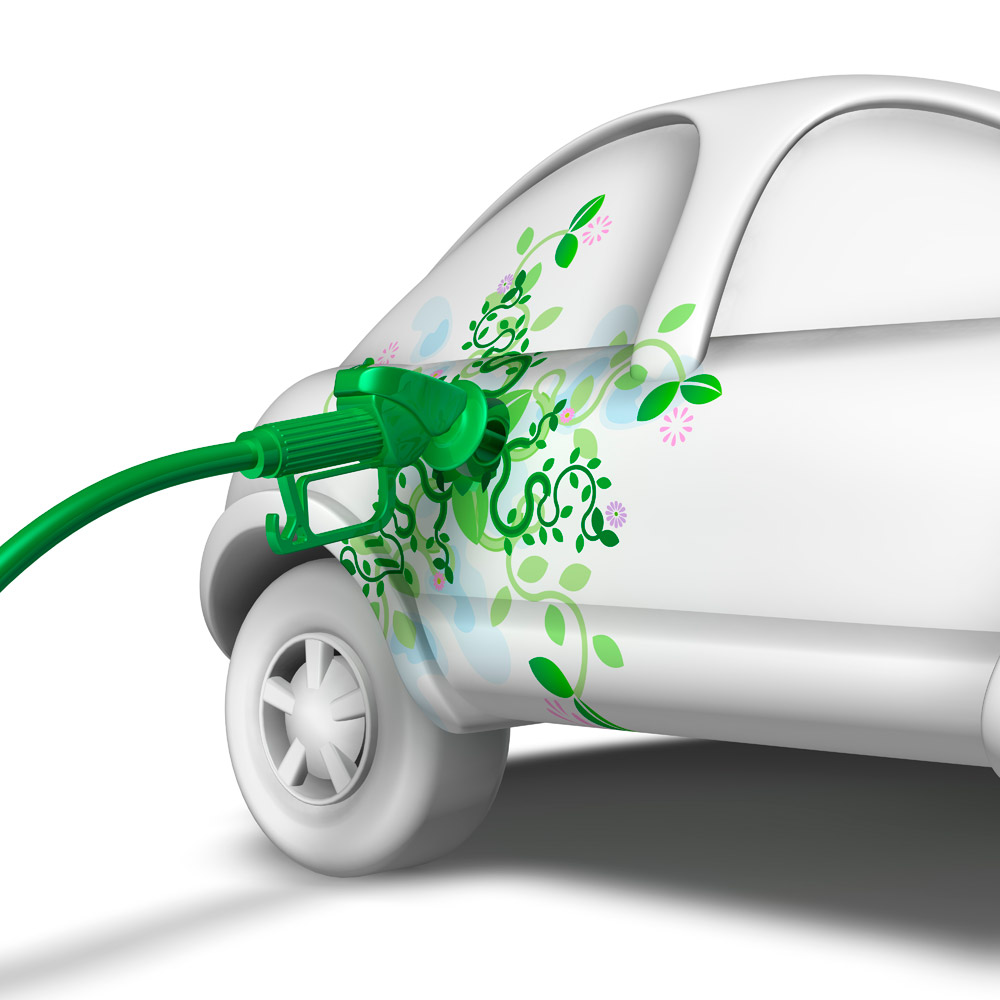 Ethanol is a clean-burning fuel that is blended with gasoline.

Because of its high oxygen content, the more ethanol the blend contains, the less pollution is released from the exhaust.
Ethanol burns cooler than gasoline, so that reduces wear and tear on engine parts.
Unlike gasoline, ethanol is biodegradable, and it is nontoxic; however, toxic chemicals are added to ethanol to make it undrinkable.
The most common blends of ethanol fuel are E10, E20, E30, and E85; E15 is also available in North Dakota.

E stands for the percentage of ethanol in the fuel.

Example: E20 contains 20% ethanol and 80% gasoline.

E10 is safe to use in all cars, trucks, lawn mowers, and other small engines manufactured since the 1970s.
E15 has been approved by the U.S. Environmental Protection Agency (EPA) for use in all 2001 and newer vehicles, including FFVs.
E20, E30, and E85 can only be used in flex fuel vehicles (FFVs), or vehicles designed to run on high-alcohol blends of gasoline.
Ethanol production in North Dakota: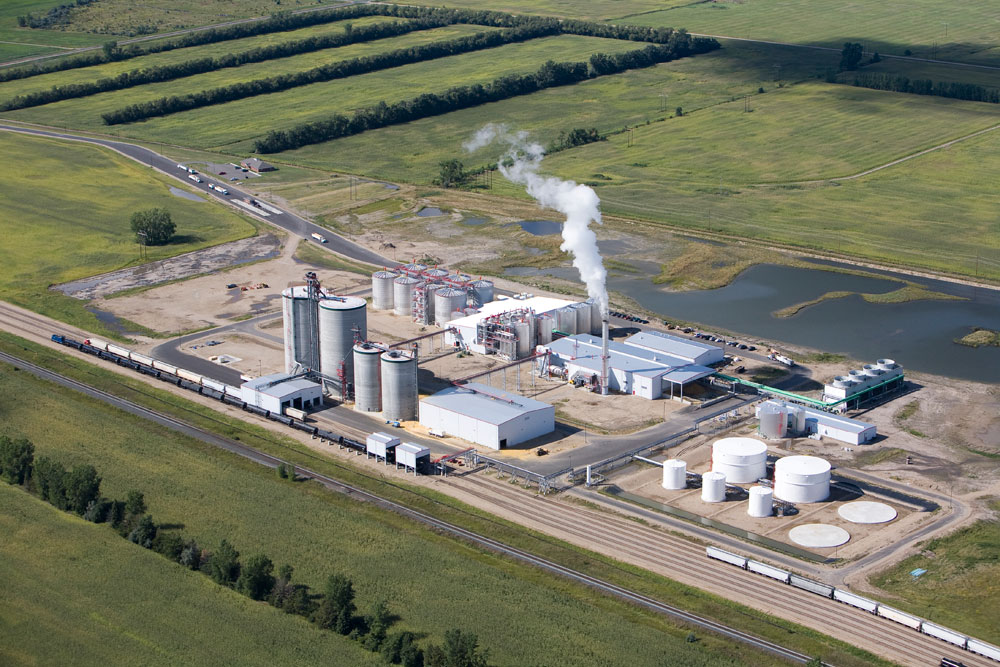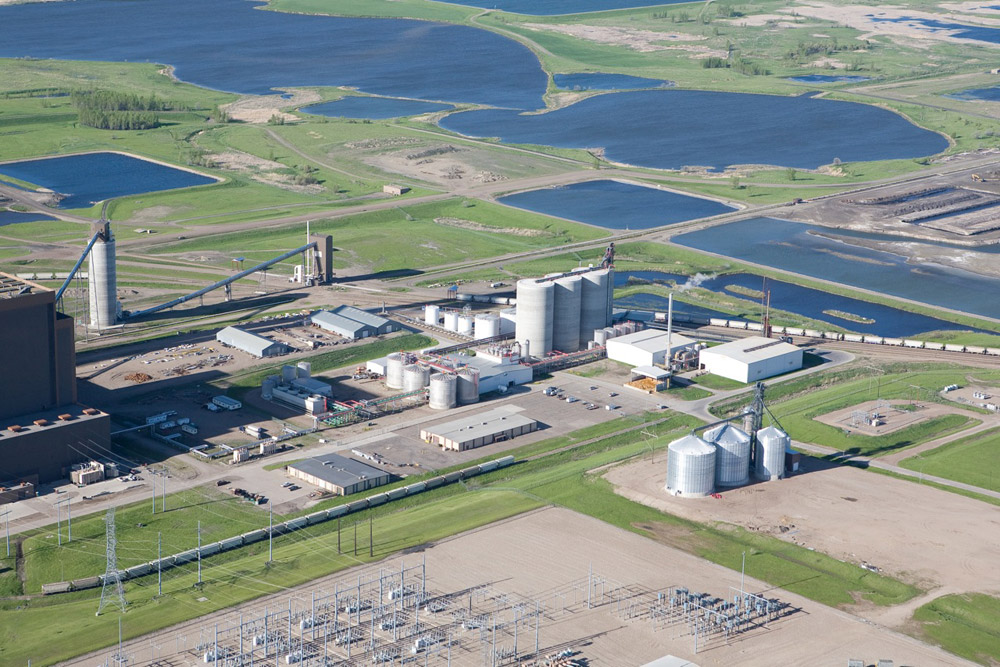 About 140 million bushels of corn are produced each year in North Dakota.

More than 80 percent of the corn used for ethanol is purchased from North Dakota farmers.
One bushel of corn produces 2.8 gallons of ethanol and 18 pounds of leftover corn products for livestock feed.
Five ethanol plants are located in North Dakota.
| Plant | Location | Employees | Ethanol Capacity (million gallons) | Corn Used (million bushels) | DDG (tons) |
| --- | --- | --- | --- | --- | --- |
| Blue Flint Ethanol | Underwood | 40 | 65 | 23 | 190,000 |
| Hankinson Renewable Energy, LLC | Hankinson | 51 | 130 | 46 | 395,000 |
| Red Trail Energy, LLC | Richardton | 42 | 50 | 18 | 125,000 |
| Tharaldson Ethanol | Casselton | 54 | 130 | 46 | 395,000 |
| Dakota Spirit AgEnergy* | Spiritwood | 40 | 68 | 24 | 190,000 |
| Totals |   | 227 | 443 | 157 | 1,295,000 |
North Dakota's ethanol plants have the capacity to produce nearly 450 million gallons of ethanol per year 2017.

About 10 percent of the North Dakota ethanol is blended with gasoline and sold in North Dakota.

The other 90 percent is shipped to other states, primarily on the east and west coasts.

Biodiesel is a biomass renewable fuel produced from new and used vegetable oils, animal fat, and recycled restaurant grease.

It is similar to petroleum diesel but emits significantly less pollution.
Biodiesel can safely be used in any diesel engine.

Most buses, trucks, and tractors run on diesel fuel.

Biodiesel is often blended with petroleum diesel in ratios of 2% (B2), 5% (B5), or 20% (B20).

Pure biodiesel (B100) contains no petroleum diesel.
The most common biodiesel is B20 (20 percent biodiesel).
Biodiesel production in North Dakota: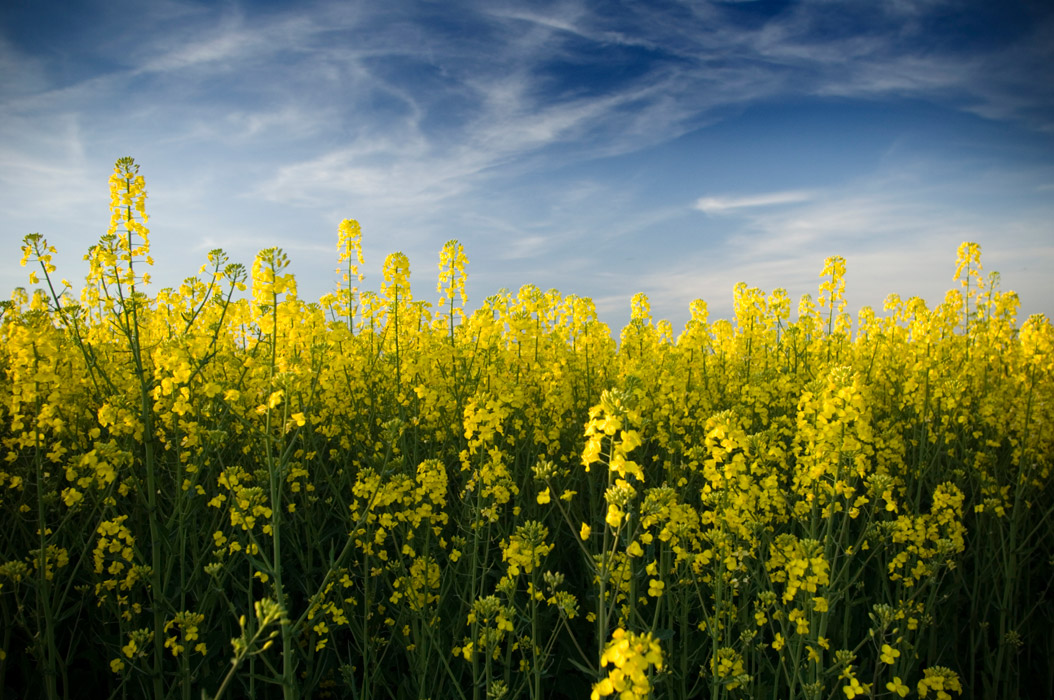 North Dakota has one biodiesel plant.

The ADM Company operates a biodiesel plant at Velva.
Canola is used in biodiesel production at the Velva plant.

The biodiesel plant at Velva has the capacity to produce 85 million gallons of biodiesel per year.
When the Velva plant is not producing biodiesel, it crushes canola for cooking oil and oilseed proteins.