What to Pack
Inflatable Lunar Mars Analog Habitat UND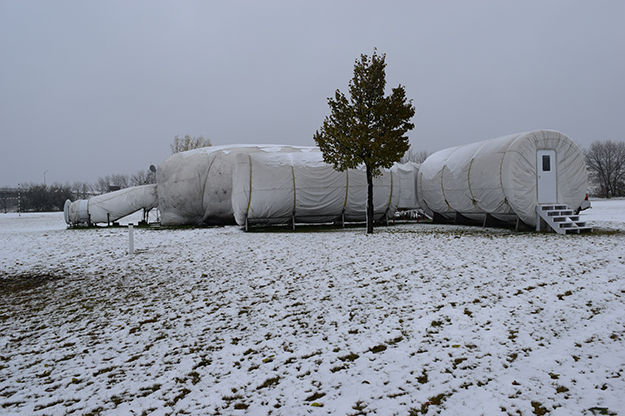 Thin atmosphere, radiation, and frigid temperatures make Mars a tricky place for real estate development. Humans will need environmental control and life support systems to survive. The good news is that we don't have to transform the entire planet into "Earth 2.0." For now, a home on Mars just has to function for scientists to live and work.
An Inflatable Lunar Mars Analog Habitat (ILMAH) project is underway at the University of North Dakota. The research being done through the space studies program is tracking how people on Mars might live and work.
Think of living in a submarine habitat. It would be a lot like that, only way more expensive. Since construction materials and other necessities would have to be sent to Mars from Earth, Mars would be the most expensive housing in the universe. But what a view, right?