The first commercial radio station in the United States was KDKA, owned by Westinghouse Corporation and located in Pittsburgh, Pennsylvania. KDKA began broadcasting on November 2, 1920, just in time for the presidential election. Though there were few radios in private homes at the time, the station received dozens of postcard and telephone calls the next day indicating that people were listening. The station had started the "radio craze" that swept the nation. Within a year, more than three million American homes had a radio.KDKA was the first commercial radio station to receive a broadcasting license and to go on air. But the first radio station in the world was on-air in Argentina more than a month before KDKA started broadcasting. The earliest stations did not have advertising. They were often owned by companies like Westinghouse that wanted to sell radios. Some newspapers owned radio stations to sell newspapers and to have an extra outlet for their editorial positions.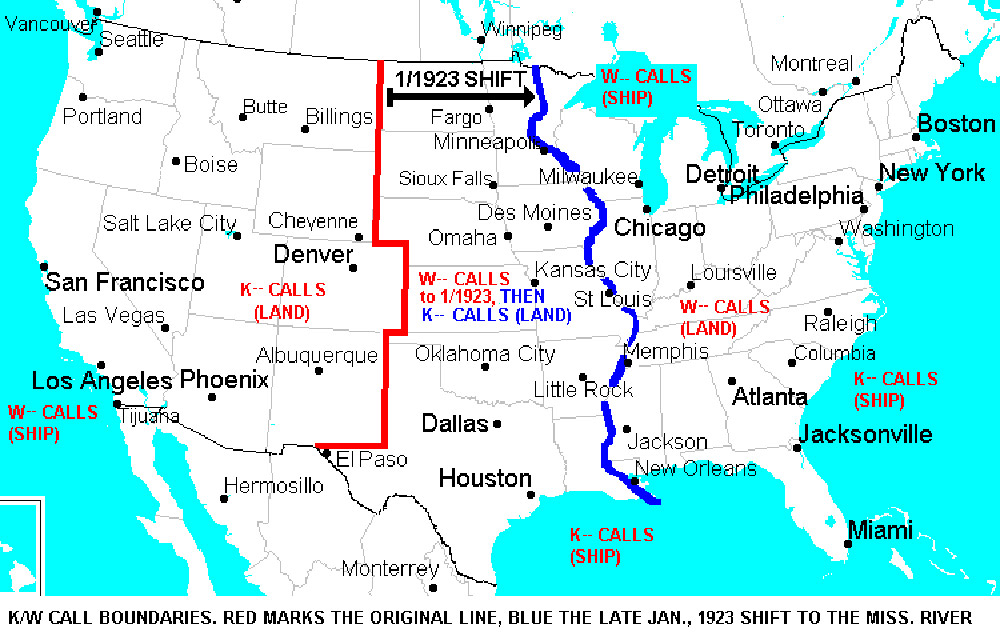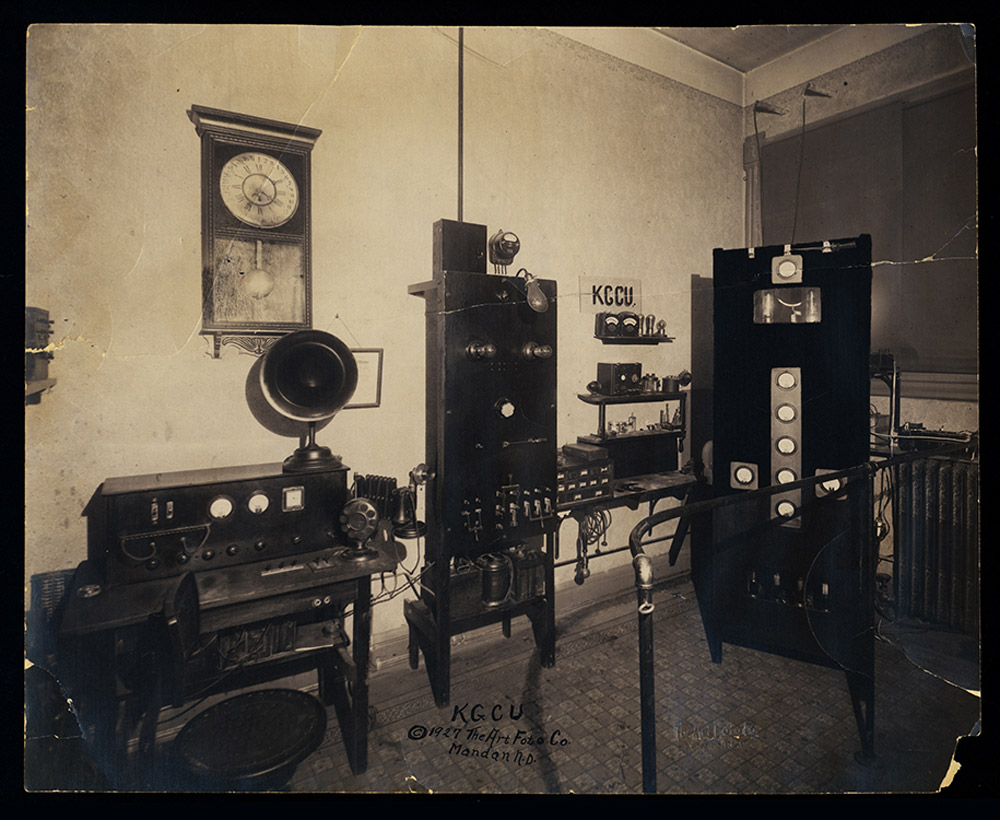 By 1922, there were about 30 radio stations in the United States, including WDAYThe federal government began licensing radio stations in 1912. Radio stations in western states were given call letters (such as KVOX) beginning with a K. Eastern states had call letters beginning with a W. The dividing line was originally aligned with the Texas-New Mexico border. This line matched up with the western boundary of North Dakota. However, in January, 1923, the boundary was moved eastward to line up with the Mississippi River. (See Map 1.) WDAY in Fargo had already been granted a license and call letters beginning with W. WDAY and a few other stations were "grandfathered in," meaning that they could keep their station letters, but all North Dakota stations licensed after January, 1923 received call letters beginning with K. in Fargo. WDAY operated out of a tiny room in the tower of the Cass County Courthouse for the first few months. The station used a 50 watt transmitter to broadcast news, weather, markets, and music. (See Document 5) By 1930, WDAY had grown to 1,000 watts and was serving much of eastern North Dakota and western Minnesota. Five other stations were operating from Bismarck, Mandan, Devils Lake, Minot, and Grand Forks. (See Image 8.) Of course, few rural homes in North Dakota had electricity at the time. Some homes had a wind charger that gave them a few hours of electricity each day. However, many homes had a homemade crystal radio set. Inexpensive crystal sets received radio signals through a piece of lead crystal and a cat whisker. (See Image 9.) The shortcoming of the crystal set was that the sound was very weak. People usually listened through headphones, but there was a lot of static interference. Vacuum tube radios with much better sound became commercially available in 1924. (See Image 10.)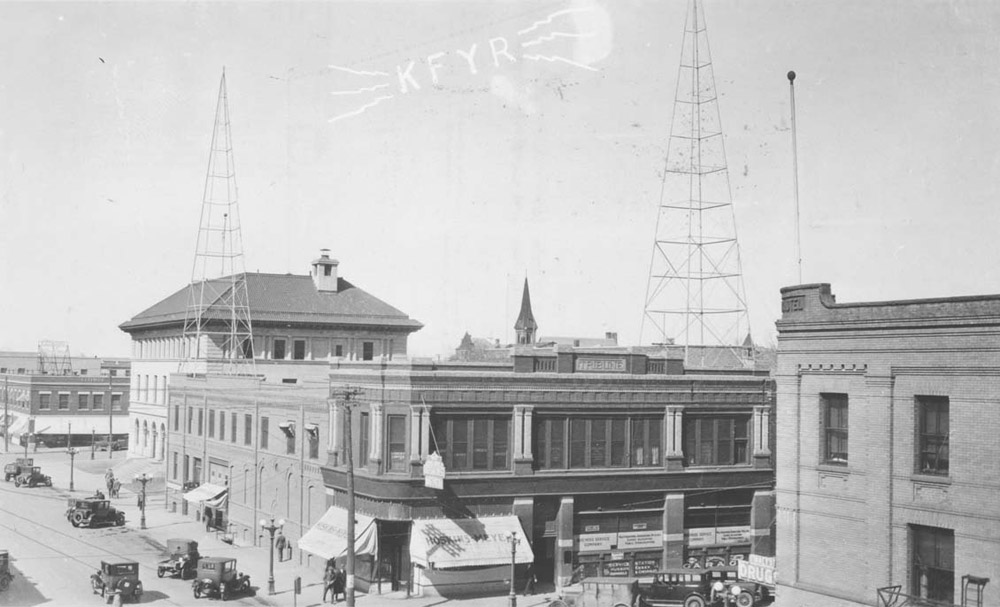 In the 1930s, a great variety of entertainment became available on radio stations. People enjoyed local talent programs, comedies, and sports including boxing and baseball. (See Image 11.) In the 1930s, radio stations began to broadcast scripted dramas. The first of these was "The Smith Family" heard only in the Chicago area. In 1937, "The Guiding Light" debuted on NBC network and could be heard all over the country. Because daytime dramas were so often sponsored by companies that made soap and other cleaning products, they came to be known as "soap operas."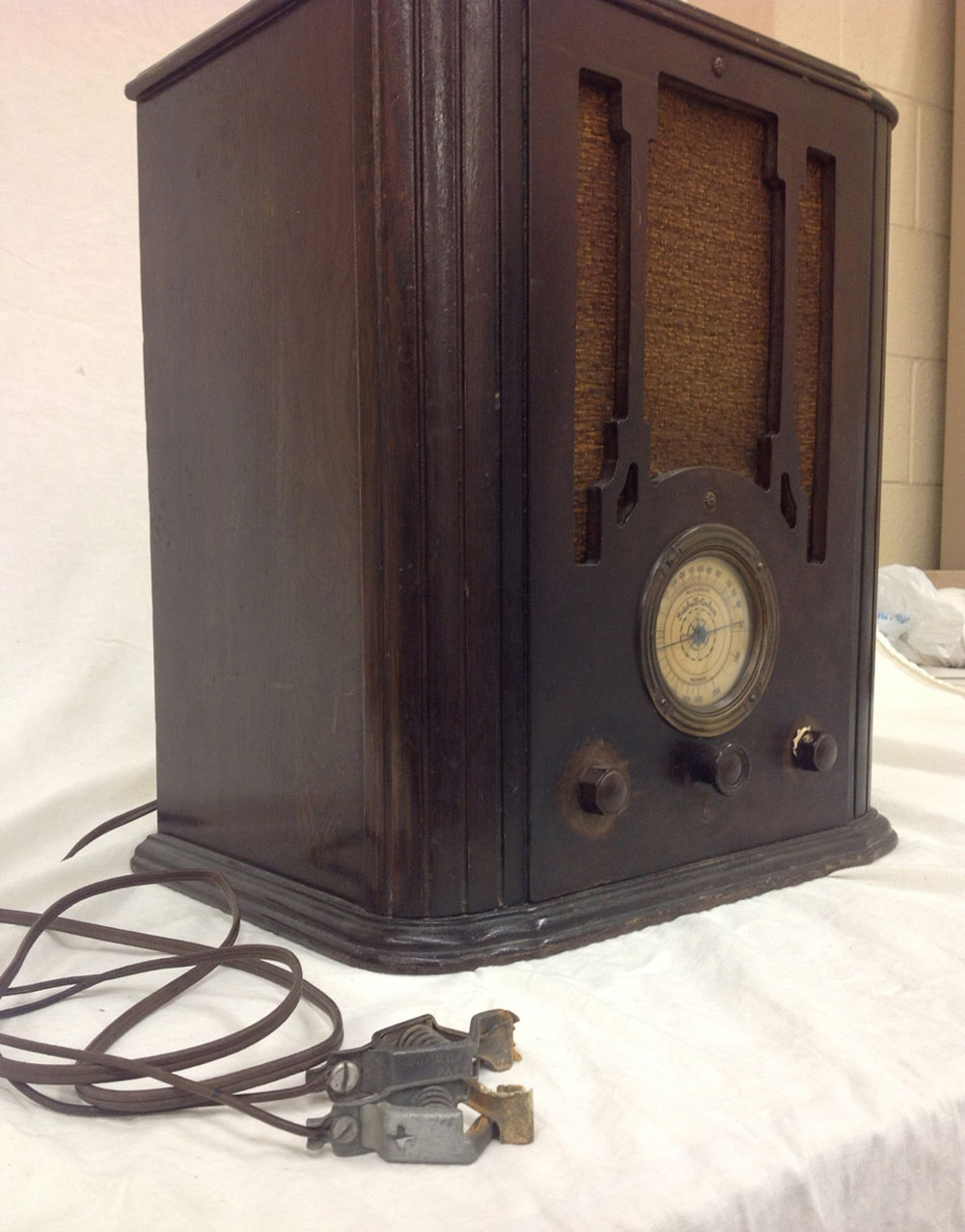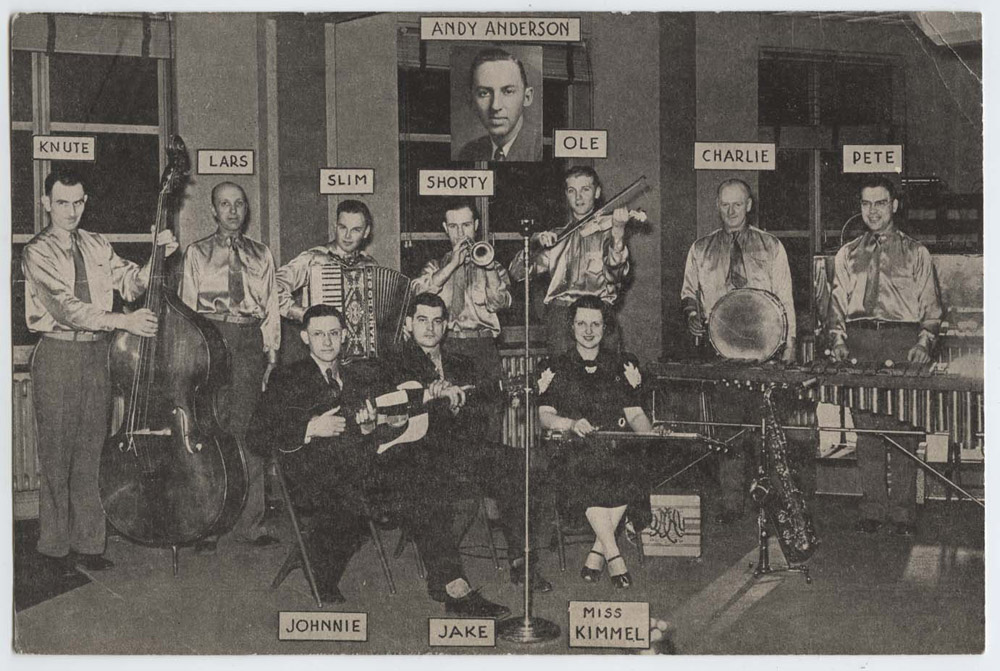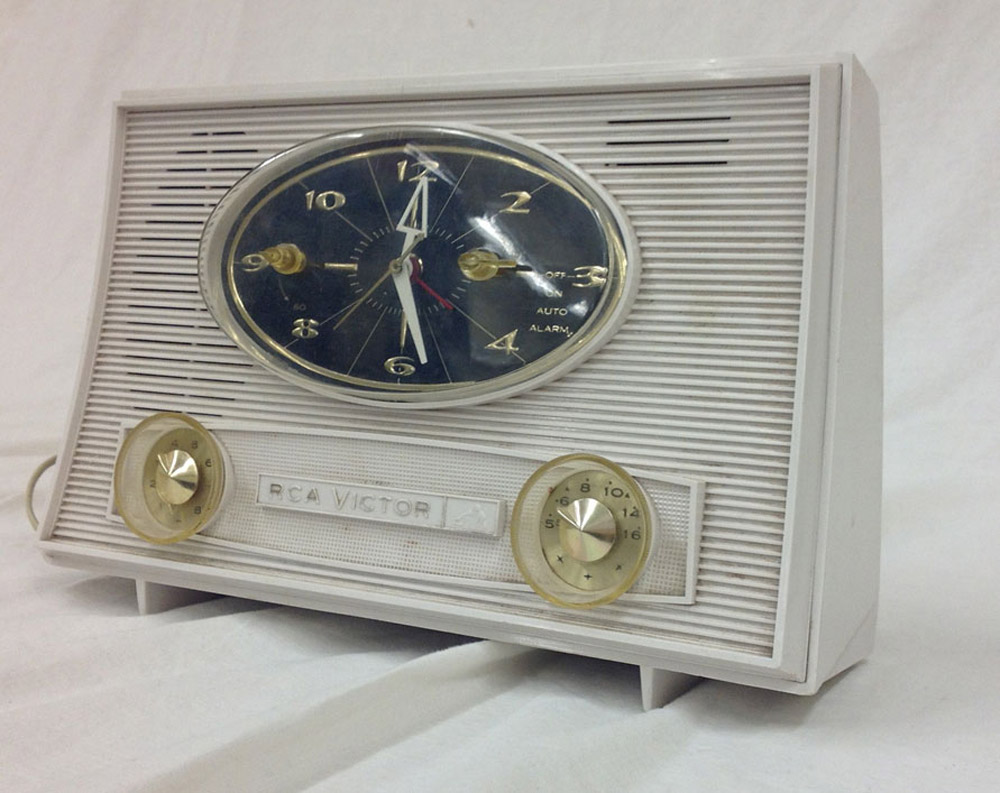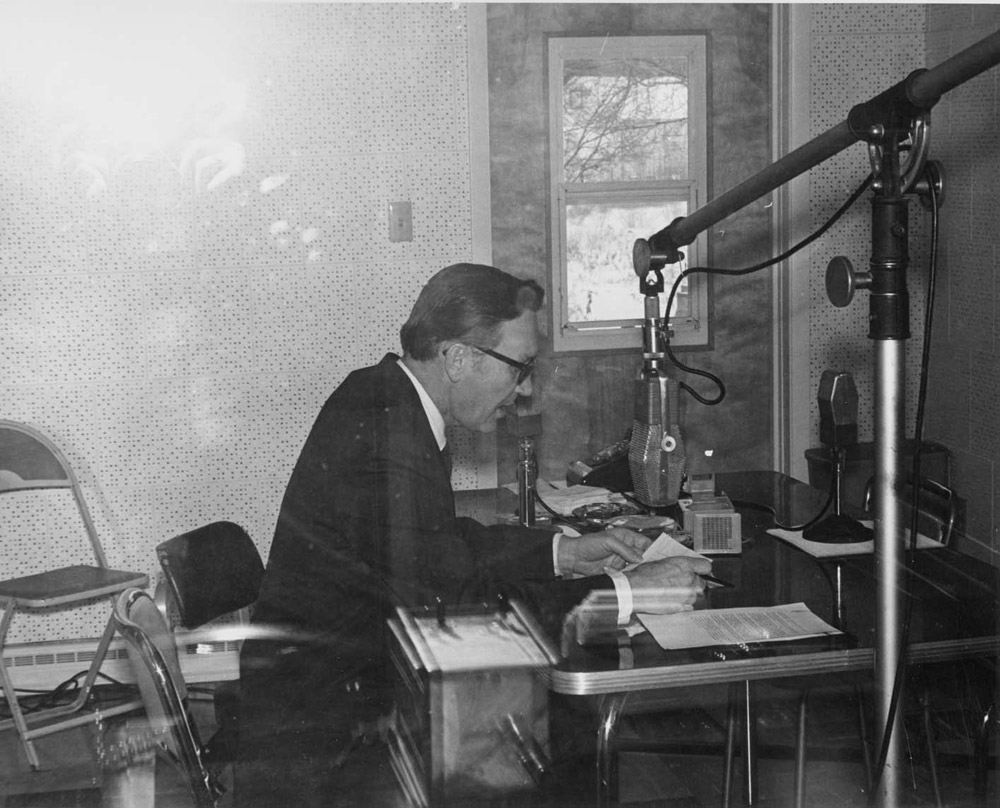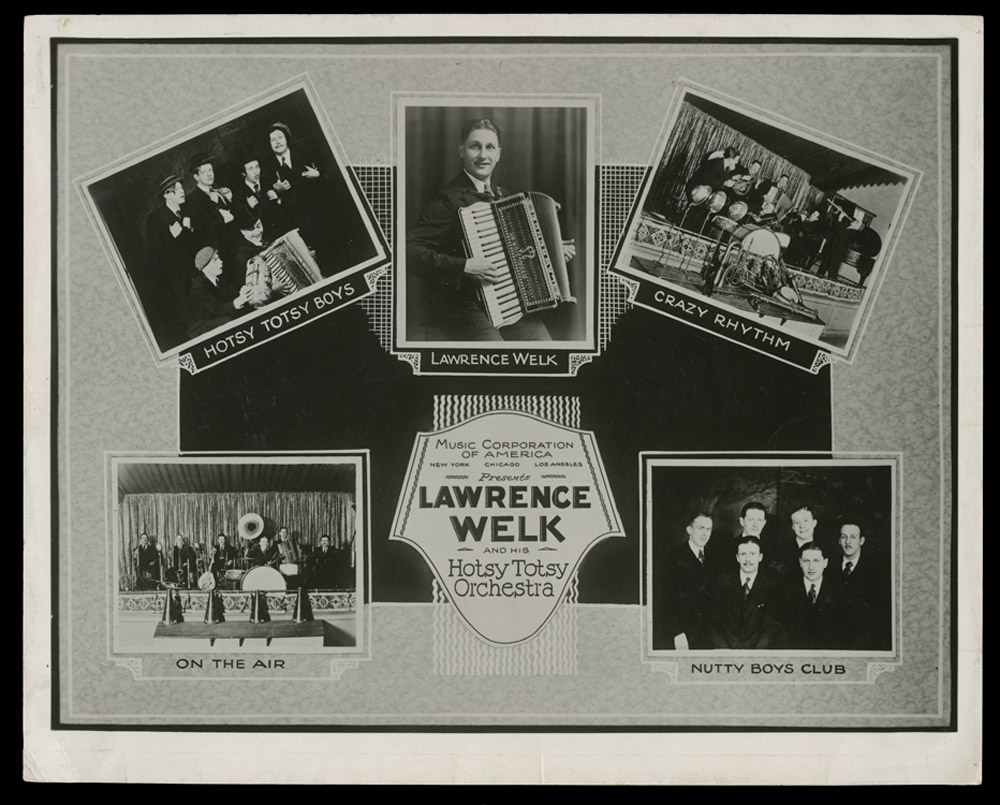 Listeners took their radio programs to heart. Many North Dakotans found comfort and companionship in radio personalities they listened to everyday. Long winter days were easier with music and dramas. (See Image 12.) Some North Dakotans followed baseball teams in distant cities and became national baseball fans. Politicians quickly grasped the importance of reaching a radio audience. (See Image 13.) Though North Dakota's small population generally did not earn a visit from the president of the United States, everyone could listen to major political speeches on radio.
Radio stations featured local musical acts every day. Some musical acts, such as WDAY's Barn Dance, traveled the state and produced their broadcasts from location. A couple of young North Dakotans, Lawrence Welk and Peggy Lee, made the transition from local radio to stardom.
Lawrence Welk grew up in Strasburg and decided as a young man to be a musician. His father bought him an accordion after Welk promised to work on the farm until he was 21. Before long, he was leading bands in North Dakota and South Dakota. In 1927 after graduating from music school in Minneapolis, he and some friends decided to head to New Orleans. They got as far as Yankton, South Dakota where the tired, broke, and snowed-in young musicians became the house band for WNAX radio. For several years, Welk's band traveled the region and played on radio. (See Image 14.) In the1950s, Lawrence Welk took his famous "champagne music" from radio to network television. His program was so popular that it still airs in re-runs.
A young woman also started her journey to fame on North Dakota radio. Norma Egstrom grew up at Wimbledon where her father was the railroad station agent. Her mother died when Norma was four and her father soon remarried. Norma's stepmother beat her often and made her responsible for all the housework and farmyard work. Music offered Norma a way out of this terrible homelife. By the time she was 14, Norma was singing at local churches and on radio KOVC in Valley City. When she was 16, Norma went to Fargo where she began singing on the WDAY "Noonday Variety Show" and with the "WDAY Barn Dance." WDAY paid her $1.50 per day and changed her name to Peggy Lee. She saved her money, and in 1937, at the age of 17, she moved to Los Angeles where her career took off. Lee sang with popular big bands, recorded many hit songs, and starred in movies. Her jazz recordings impressed some of the greatest musicians of her time including Benny Goodman and Duke Ellington. (See Image 15.)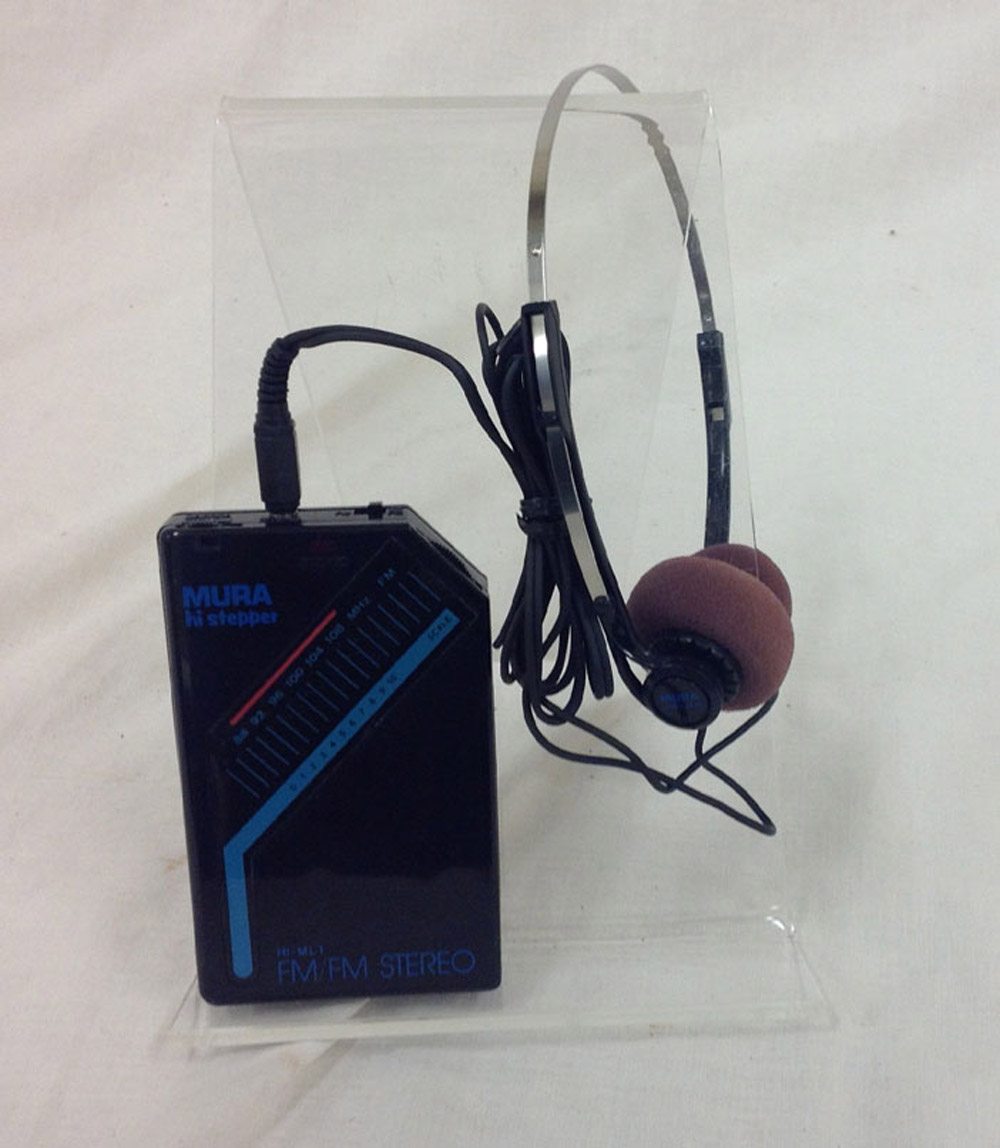 Radio was the stepping stone to fame for talented North Dakotans, but for most people, radio was the window to a world of news, sports, and entertainment that they could not have imagined a decade earlier. (See Image 16.)
Why is this important? Radio brought a new view of the national perspective to North Dakota. Though North Dakotans read national news reports in newspapers and listened to records, radio brought the world to their living rooms. North Dakotans could hear news reports as events happened. People who did not speak English could improve their language skills while listening to the careful diction of radio announcers. Radio also helped connect North Dakotans to events in other towns in their region.