Section 7: Tourist Camps
Automobiles gave Americans more mobility than they had seen since the years of the Overland Trail (1849-1869). Tourists hit the roads even though there were few paved or marked highways. Even the very wealthy people who traveled America in an automobile were content to "rough it" in a roadside camp. Had they rented a room in a hotel, they would not have been able to protect their autos from vandals or "joyriders" as early car thieves were known.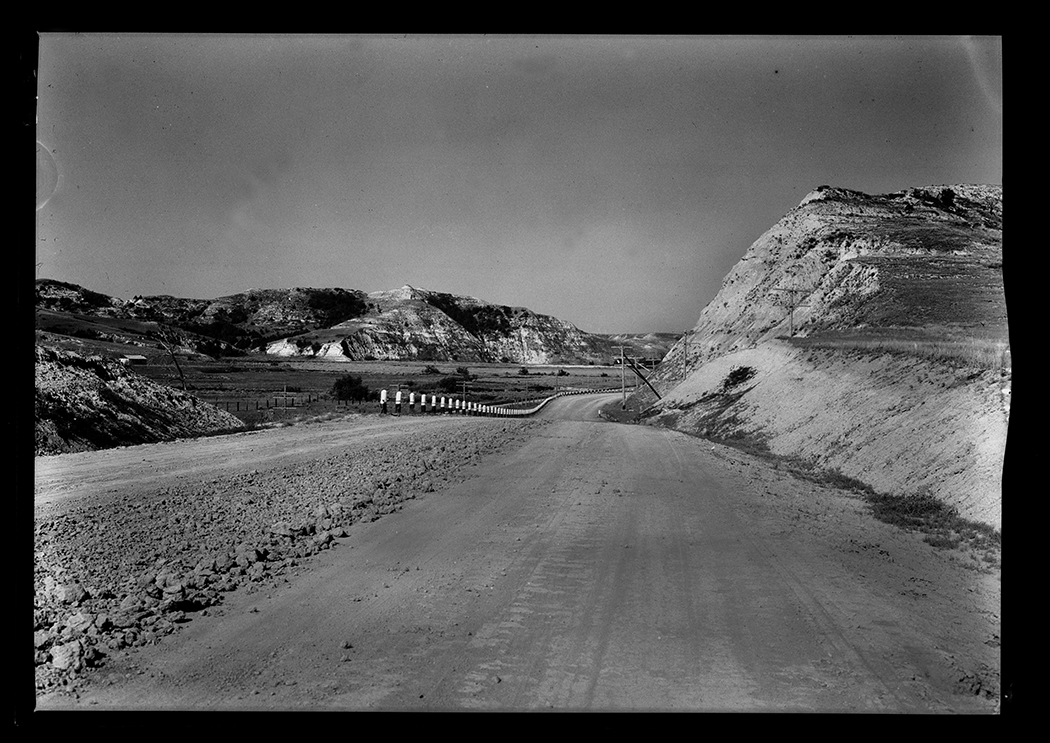 Town councils along major highways soon understood that they could draw some business to their towns by setting up a clean, safe, camp for auto tourists. By 1922, there were camp grounds for motorists in 1200 cities and towns. Many North Dakota towns built auto camps to provide for tourists, especially those drivers traveling one of the major highways that crossed the state. (See Image 29.)
The best auto camps provided clean running water and toilets. Some provided a place to cook, electric lights, and shelters. Larger towns had police officers patrol the auto camps or hired a watchman to make sure the camp was orderly and did not become a place for transients (hobos) to gather. To keep transients from hanging around a town too long, some camps charged a fee for a night's camping or imposed a limit of three days camping. (See Image 30.)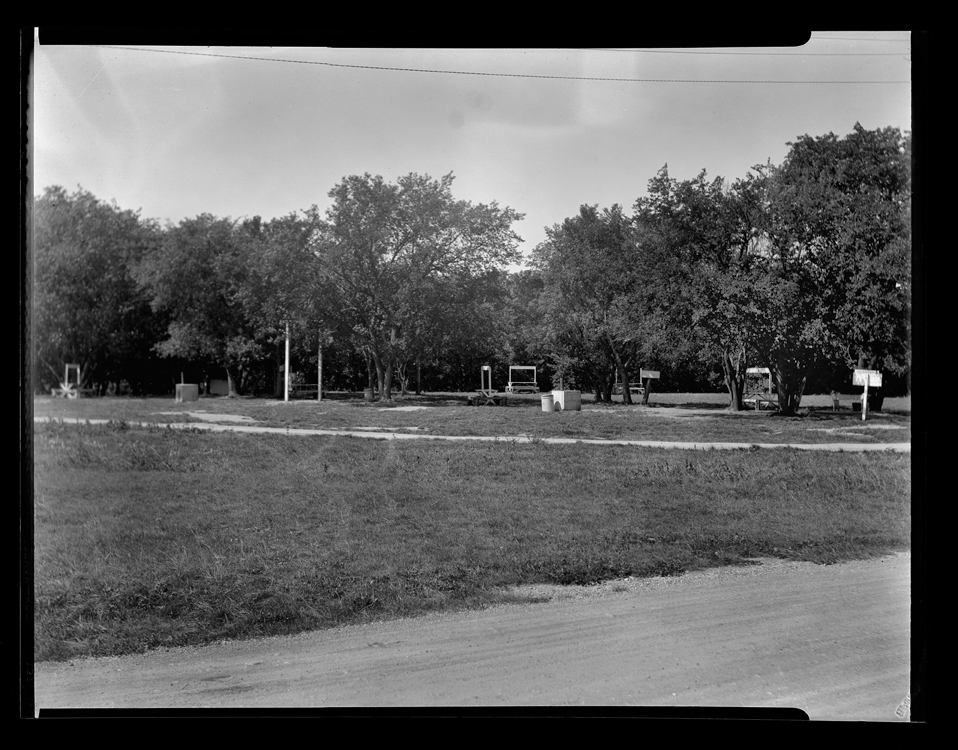 Towns often located tourist camps outside of the business district of the downtown area. But if the camp was too far from businesses, the town would not benefit from the traveler's dollars. Fargo set up its first camp near the Red River south of 13th Avenue south, but that site was too far to lure tourists to town. Later, the city built a camp near Oak Grove Park, just north of the downtown business area. The shady site along the Red River was quite attractive, and tourists on the Old Red Trail (the National Parks Highway) had to drive through downtown to get to the camp ground.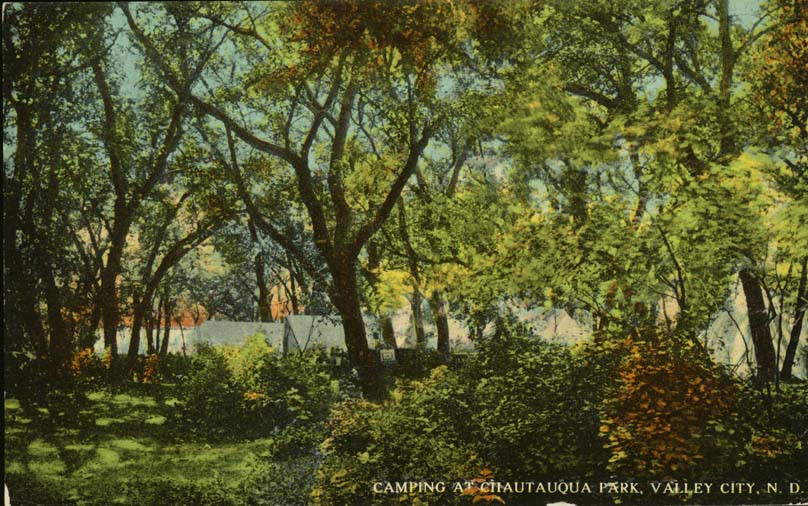 Valley City (also on the National Parks Highway) set up a campground on the Sheyenne River with all of the qualities that auto tourists looked for after a long, dusty drive. (See Image 31.) Business leaders estimated that in the summer of 1921 alone, auto tourists spent more than $100,000 in Valley City.
In 1926, C. J. Foye built a tourist camp at the town of Steele. Foye charged motorists 50 cents a night for a camp site with a table, shelter, and a camp stove. Foye used a generator to provide electric lights for the camp.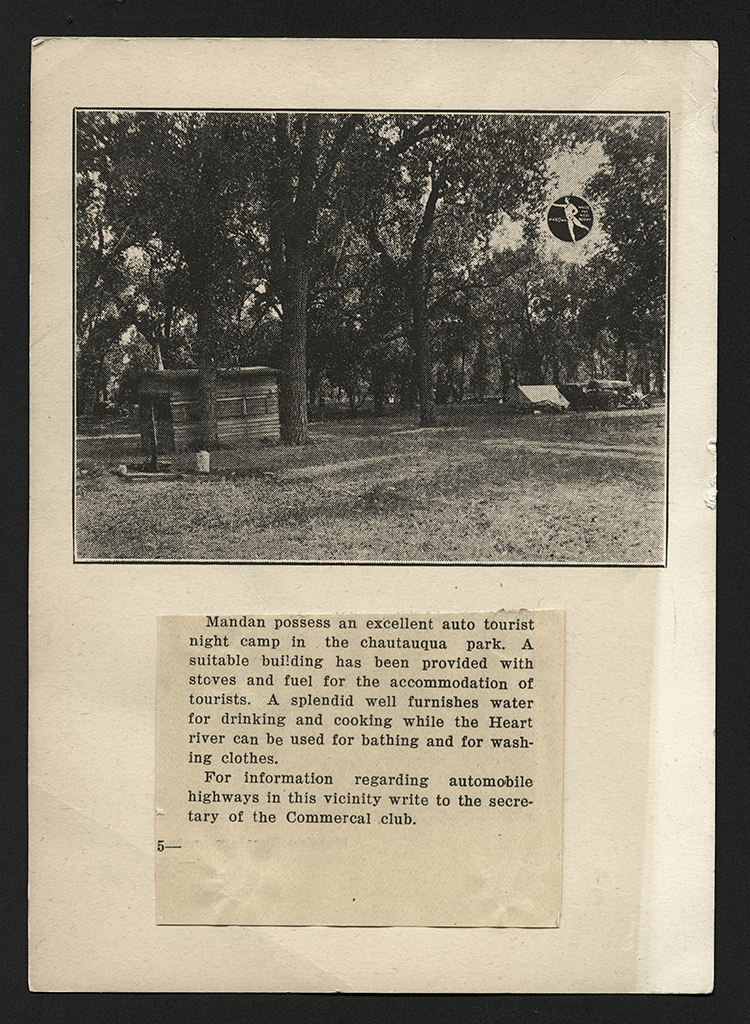 At Bismarck, the tourist camp was located on the grounds of the State Prison, a feature which gave auto tourists something to talk about. Across the river at Mandan, tourists found a more conventional campsite with fresh well water and the added attraction of access to the Heart River for "bathing" (swimming). (See Image 32.)
In 1922, Ellendale, situated on the Sunshine Highway, built a tourist camp on the edge of town. The Dickey County Leader noted that tourists were traveling the road in "ever increasing numbers." The camp offered motorists a screened kitchen, city water, camp sites with fire pits, toilets, electric lights, and a place to burn their trash. A gravel drive eased access to the camp even in rainy weather. The Leader noted on July 30, 1925, that 23 cars filled with motorists had settled into the camp. Some were not tourists, but laborers looking for summer work in the wheat harvest.
Although auto camping was probably less expensive than traveling by train, it still required a good bit of money to set up a comfortable camp. A tent, dishes and other utensils, bedding, and all the needs of a camp cost nearly $200. The most expensive item for auto travel was gasoline which cost at least 20 cents a gallon, and maybe twice that in very remote areas.
Frank Brimmer wrote about autocamping in 1923. (See Document 11.) He said that towns enjoyed the business tourists brought and local residents appreciated "special contact with the outside world." Brimmer also said that autocamping was one of the American traditions that brought us closer to nature and enhanced our sense of freedom.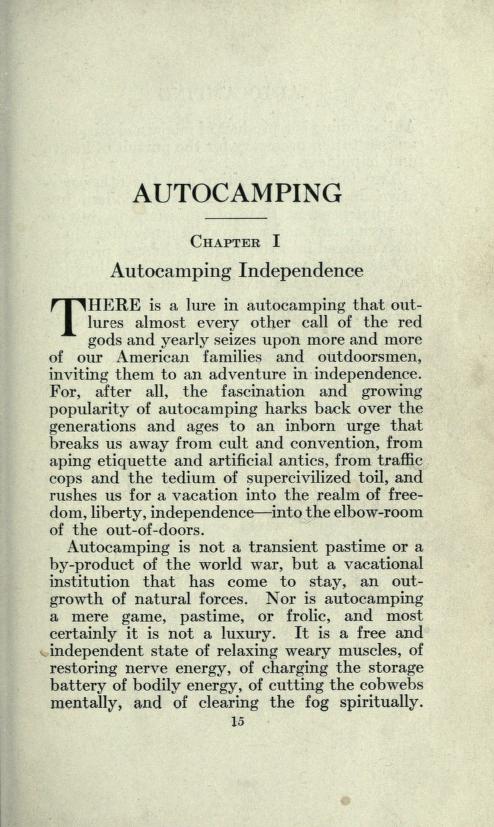 While Brimmer saw the more patriotic and romantic side of camping, towns that built tourist camps knew that the camps were an extension of the town's business. The town without a tourist camp lost business to nearby towns that did have tourist camps.

Why is this important? Automobiles meant business in many different ways. In small town North Dakota, new businesses sold cars, tires, gasoline, and other supplies. Rural people came to town to shop more often and stayed longer. Tourist dollars, however, were even more important. Tourists connected small North Dakota towns to larger economies in other places and strengthened the local economy with outside dollars.