Section 2: Manufacturers
In the early years of the auto industry, nearly everyone who had an interest and some mechanical skills made an automobile. Samuel Holland was probably the first person to make an automobile in North Dakota. Holland was a blacksmith in Park River who was considered a mechanical genius. In 1898, he put his genius to work to build a motorized vehicle.
Holland preferred to work with steam power, so the first "Holland Special" was powered by steam. Holland used a tiller (a long stick operated by the driver) to point the car in the right direction. Unlike many other automobile builders in North Dakota, Samuel Holland built both the engine and the car body by hand. Milt Parkinson, who worked for Holland, remembered how the crankshaft was made.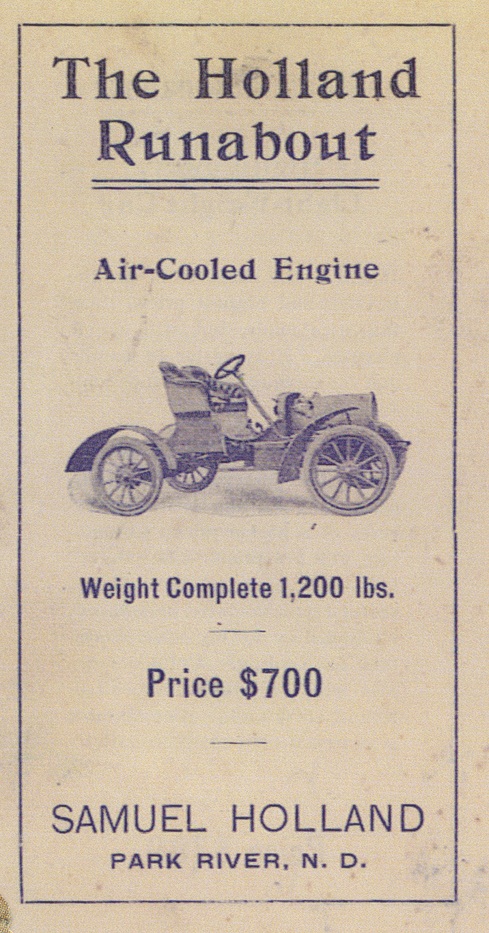 "A solid rectangular block of metal was taken and the necessary cuts were made in the proper place to notch the shaft. Then the area to be removed was drilled out, leaving a rough journal. The final step was putting the cut rod into the turning lathe and turning it smooth."
Holland made as many as eight cars, but it was soon apparent that larger manufacturers were going to claim the market. (See Image 4.)
Another early manufacturer was August Frykman of Souris in Bottineau County. Frykman, an immigrant from Sweden, established a blacksmith shop at Souris in 1902. He signed up for a correspondence course in mechanics and taught himself machining. In 1904, Frykman purchased a Rambler automobile and decided that he could build a better car. With his brother Victor, Frykman successfully produced an automobile in April 1908. The Frykman was a two-passenger, two-cylinder, twelve-horsepower, water-cooled, friction drive automobile. Friction drive was a means of transferring power from the engine to the wheels without a transmission or gears. The friction drive system was widely used in automobiles and farm equipment. However, the system was not able to maintain friction when weather brought snow, rain, or mud. (See Image 5.)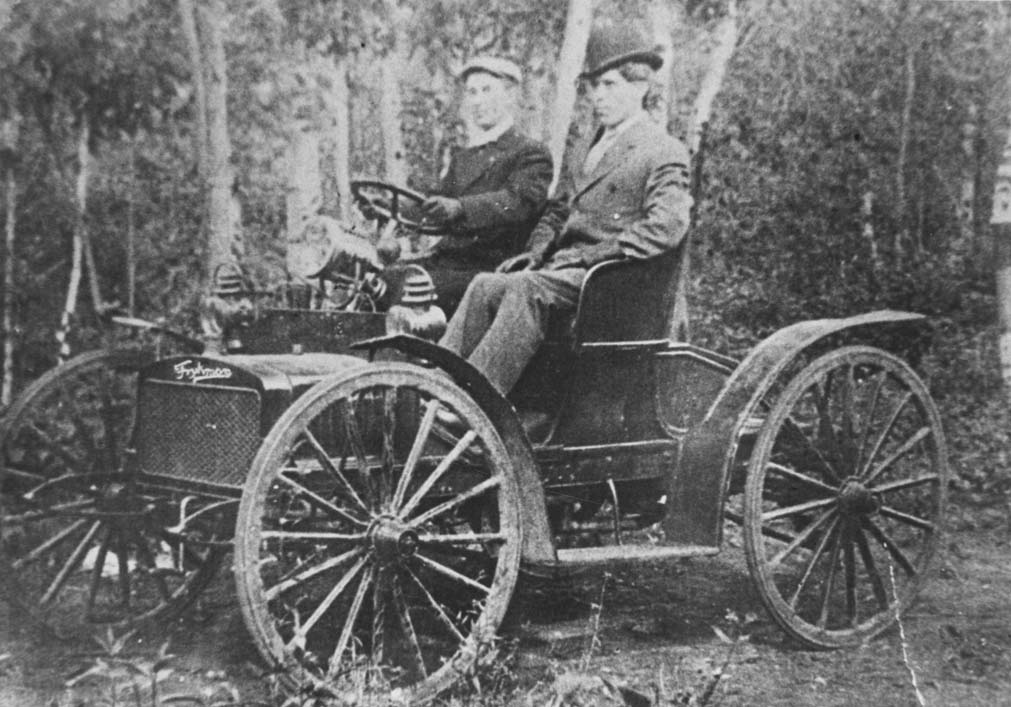 Frykman made and sold only a few automobiles to local customers. Eventually, Frykman decided that selling other brands of automobiles was a better way to make a living. He moved to Bottineau and opened a Chevrolet dealership and later a Ford dealership.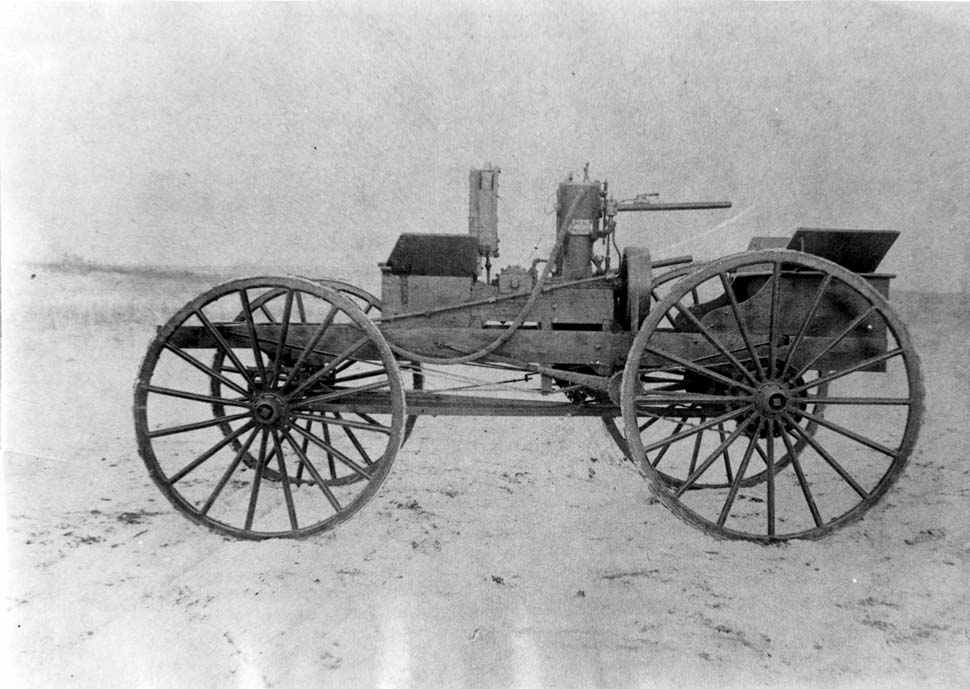 Another automobile manufacturer was Frank Jaszkowiak of Bismarck. He built an automobile in 1902 that looked a lot like a wagon with an engine attached. (See Image 6.) The car reportedly could run eight to ten miles per hour on a level road, but on his first outing, Jaszkowiak hit a tree, becoming the state's first auto accident statistic. Perhaps the tiller stick was not the ideal steering mechanism.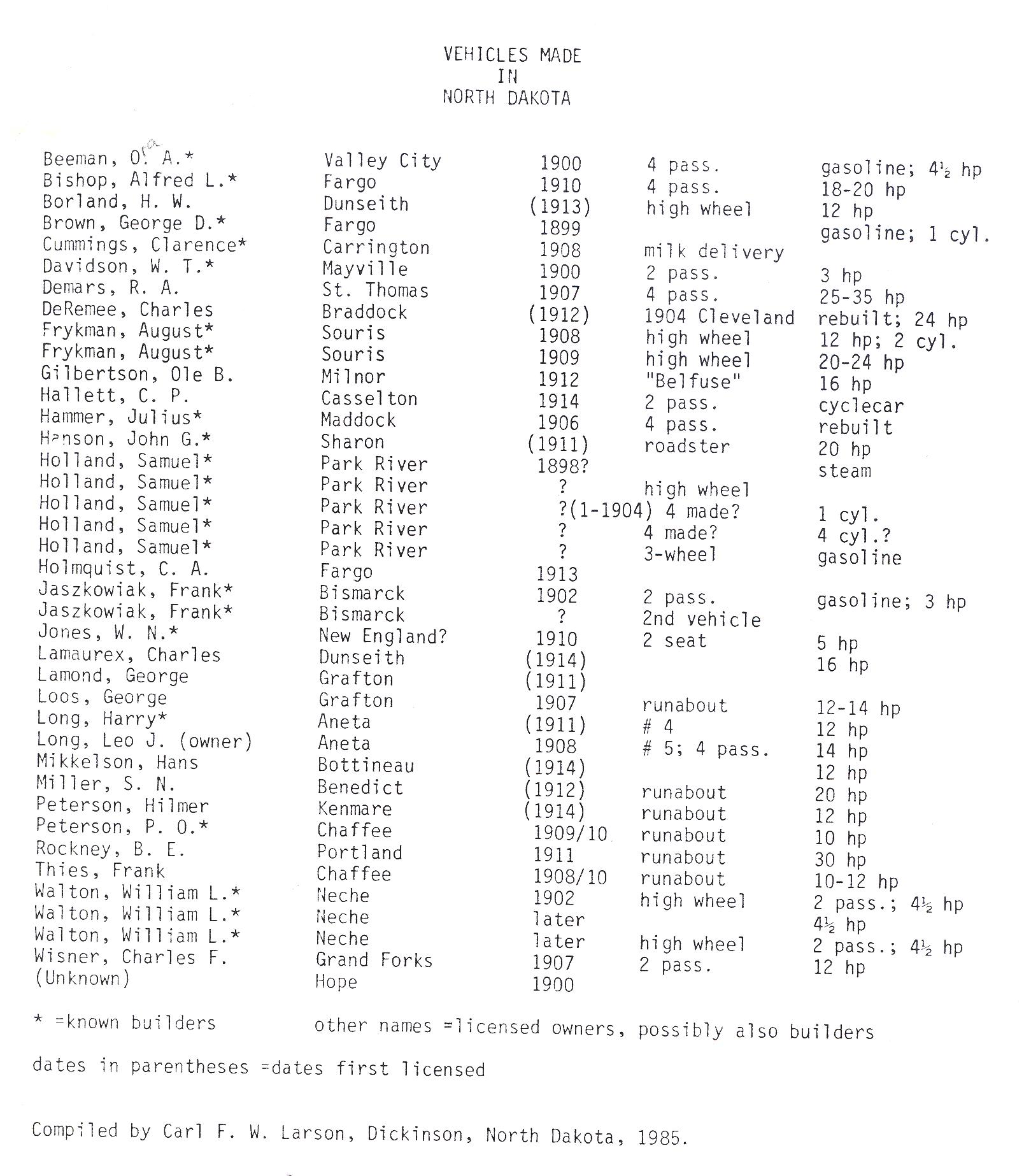 Jaszkowiak probably did not build the engine, but purchased an engine and installed it in his home-made vehicle. This was common practice and probably the method used by most of North Dakota's automobile manufacturers. By 1915, about 31 men had built automobiles. (See Document 2.) Very few of them built more than one car or expected to become a manufacturer. Some North Dakota auto manufacturers simply built a vehicle that made their work easier. One of these was Clarence Cummings of Carrington who built a milk wagon for fast and easy delivery of milk to his customers.
The early days of the automobile industry in the United States opened the door for experimentation and manufacturing for dozens of North Dakotans. As the industry became more organized and automobile sales increased, manufacturing had to become streamlined. Large scale manufacturing had to take place in large factories near urban areas where there were plenty of workers. Factories were most efficient if they were located near major transportation routes so that automobiles could be easily shipped to distant destinations. North Dakota did not have any of those requirements. As the industry grew, the manufacturing of automobiles in North Dakota faded away. (See Image 7.)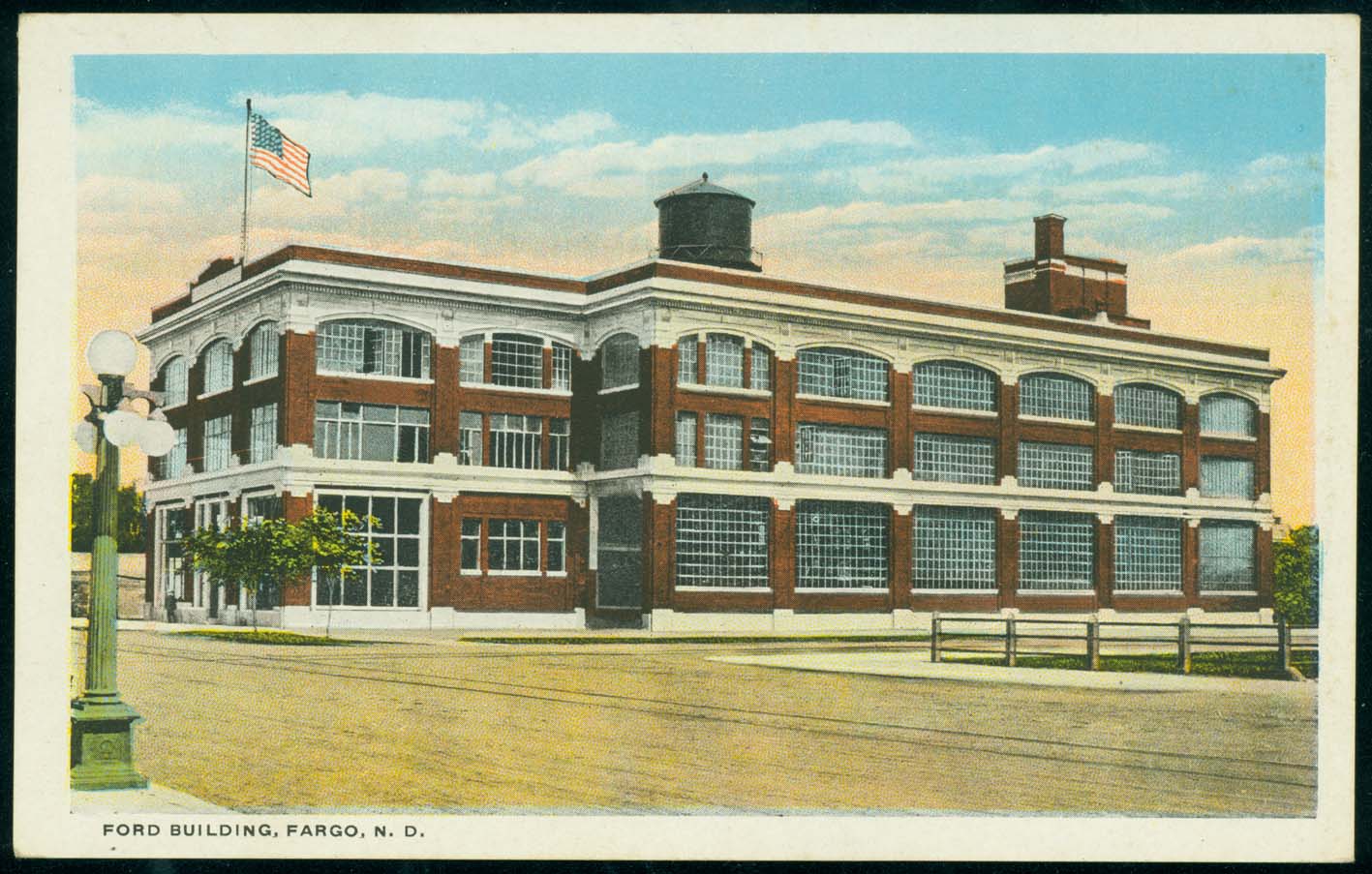 Why is this important? Between 1898 and 1915, 31 North Dakota men built automobiles and trucks. They produced, in total, more than 45 vehicles. Most local auto-makers produced one or two vehicles and did not find the labor-intensive work to be very profitable. However, North Dakota's automobile manufacturers were responding to the need for vehicles that traveled faster than horse-drawn wagons and that worked well in both rural and urban settings. North Dakota's automobile manufacturing industry lasted only until manufacturers with better business strategies, better financing, and better manufacturing systems could meet the need for automobiles all over the United States.