Section 4: Standing Rock Sioux Reservation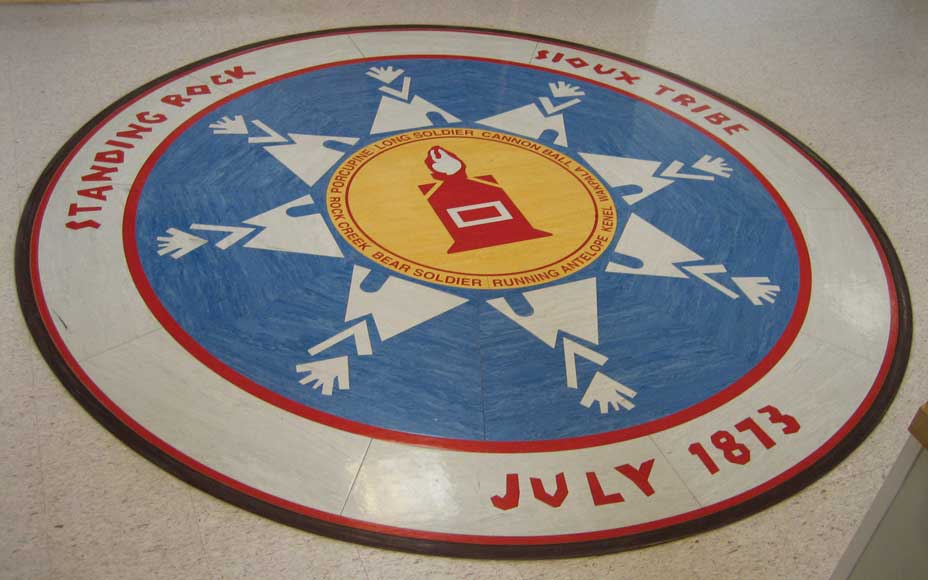 The Standing Rock Sioux Reservation is home to Lakota and Dakota Sioux people. The reservation was set up for the Standing Rock Sioux Tribe in 1889. Before that, it was part of a large reservation that was broken up by the government to allow for white settlement.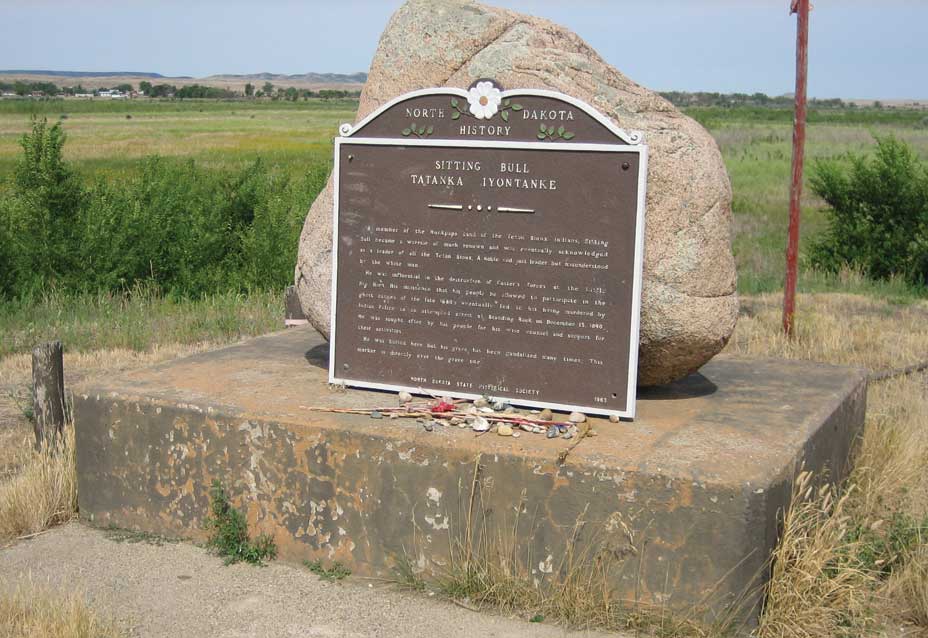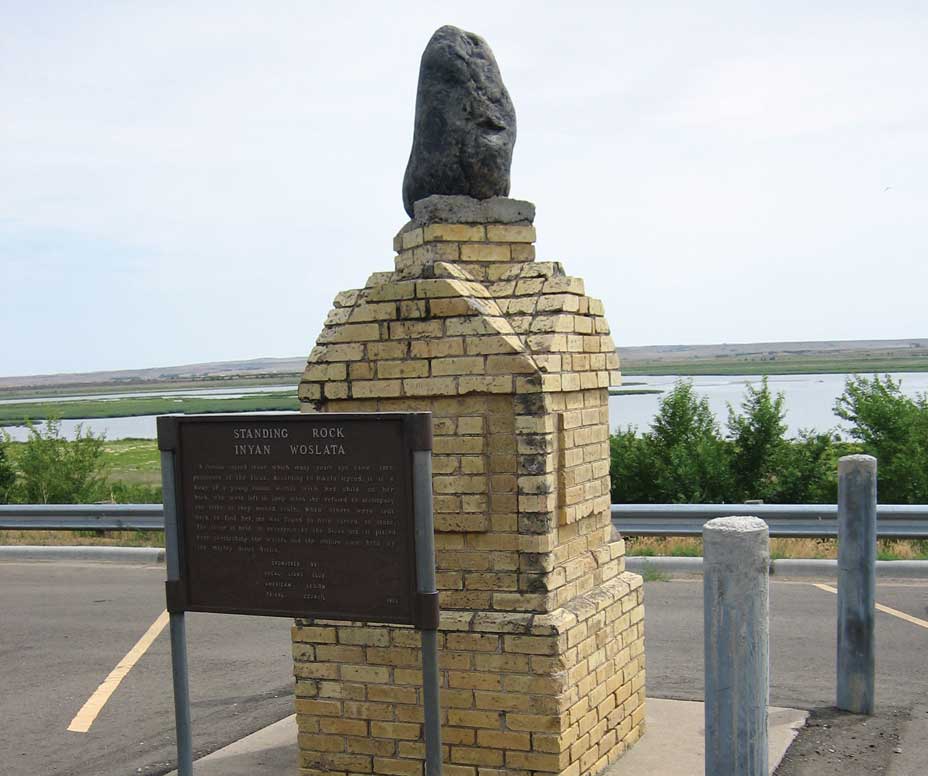 The Standing Rock Sioux Reservation is located about 40 miles south of Mandan, North Dakota and extends into South Dakota. The North Dakota part of this reservation is located almost entirely in Sioux County. This county is the only one in the state that is entirely a reservation. Most of the land has rolling hills and grasslands that are good for ranching and farming.
The Cannonball River runs along the north side of the reservation, and Lake Oahe, on the Missouri River, forms the eastern boundary. Lake Oahe was created when a dam was built in South Dakota on the Missouri River. The dam was finished in 1962, and 50,000 acres of fertile bottomland and timber were permanently flooded when the lake was formed. Today, Lake Oahe attracts tourists as a water recreation area. Many picnic areas and campgrounds are available near the lake.
The tribal headquarters of the Standing Rock Sioux Reservation is at Fort Yates, North Dakota. Most of Fort Yates is situated on a peninsula of Lake Oahe.
Two tourist attractions at Fort Yates are Sitting Bull's gravesite and the Standing Rock monument. An old Dakota story said that an Arikara woman married a Dakota man. This man later married another woman, and the first wife got jealous. When the rest of the band left the camp, she refused to leave. Two men who came back to get her found that she had turned to stone. The Standing Rock monument reminds people of this story.
Fort Yates is also the location of Sitting Bull College. This college, which was first called "Standing Rock Community College," began offering classes in 1973. It now offers four-year college degrees.
Farming and ranching are the major means of support on the Standing Rock Sioux Reservation, but several hundred people are also employed by the tribe. Prairie Knights Casino and Resort is a successful tribal business. It consists of an entertainment center, hotel, RV park, and other attractions that bring people to the area.
In spite of these opportunities, the Standing Rock Sioux Reservation still has a shortage of jobs, so many people are struggle to make a living. Many tribal members have left the reservation to find better jobs.
It is important to the Sioux people that their children receive a good education, including being taught their traditional language and culture. The elders share the rich traditions that have been handed down to them, and the young people can carry these gifts into the future with pride.